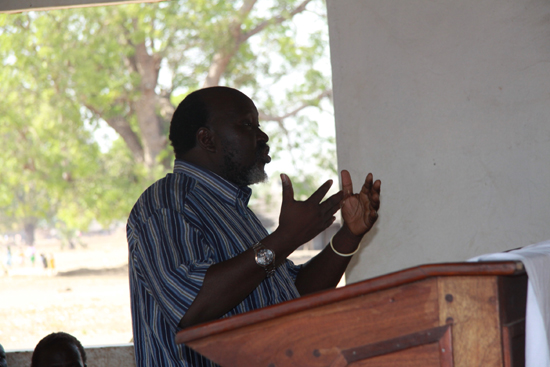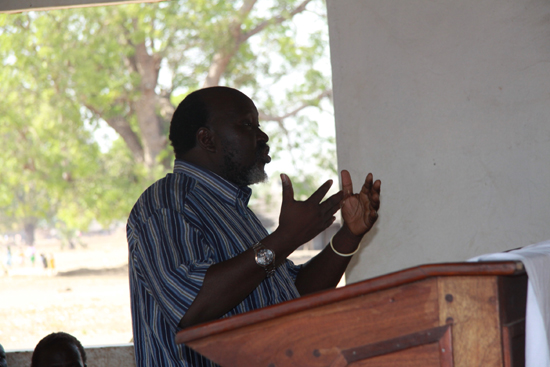 Lakes State authorities visited the site of a proposed location of the capital city of the soon-to-be Africa's newest state, South Sudan.
Over the weekend, the State Governor Chol Tong Mayay led the County Commissioners of Awerial, Yirol East and Yirol West to visit of Ramciel ahead of a visit by the Ministerial Committee that has been formed to look into a more suitable location of a capital.
The Committee is comprised of the ministries of Housing and Physical Infrastructure, Health and Rural Development.
Ramcel is the triangle between the three main Regions of South Sudan, Greater Upper Nile, Greater Equatoria and Greater Bahr el Ghazal.
Governor Mayay who has been in the forefront in lobbying for the relocation of the South Sudanese capital to Lakes State told community leaders in the remote area that relocating the South Sudanese capital to the state will be a great honour to the people of Lakes who greatly participated in the liberations struggle.
He said that by relocating the South Sudanese capital to Ramciel, a lot of economic returns will be realised.
Ramciel Chief Garang Manyang Jok welcomed the development and said it will be a great honour to liberation hero Dr John Garang.
"The late Dr John Garang promised to build Ramciel as the capital of South Sudan and having it here will be a dream come true", he said.
Article viewed at: Oye! Times at www.oyetimes.com