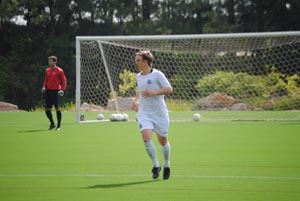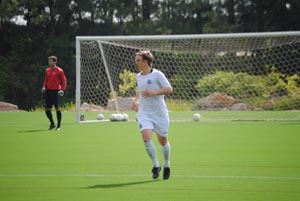 Silverbacks Park Was the Venue for FC Edmonton`s Last Win
The bad news is FC Edmonton hasn't scored a goal in 439 minutes of play (including two Nutrilite Canadian Championship games). The good news is, the last time they did find the back of the net was against the Atlanta Silverbacks on April 16 and they won that game 1-0.
The team hopes to regain the momentum generated by two consecutive wins to start the NASL season tomorrow night when they take on the Silverbacks once again at Atlanta Silverbacks Park (5 p.m. Mountain Time
www.fcedmonton.com
).
Alex Surprenant scored the last goal for his team and the French-Canadian defender hopes it will be déja vu all over again tomorrow.
"Last game, in the first half; I was free up the side a lot. If they do that again, maybe I'll have some chances," Surprenant said. "In the second half they changed a bit so I didn't have as many chances. I need to get in a position to take a shot so we'll see."
FC Edmonton started the season with wins against Fort Lauderdale (2-1) and Atlanta (1-0) before losing against Carolina (2-0); all three games were on the road. They came home to face Toronto FC in NCC action and lost 3-0 and followed that up with a 5-0 loss in their NASL Home Opener against the Montreal Impact.
The team kept it much closer in the second leg against Toronto at BMO Field losing 1-0 and Assistant Coach Dave Randall said despite the losing streak, his team has been playing well and he expects a much better result tomorrow night.
"The mentality of our team is good, despite the fact we haven't won in four games. We've really only had one bad performance," Randall said. "In Toronto on Wednesday we played well and with that kind of performance, with better finishing, I think we'll get the three points."
OTHER FACTS:
·
The Atlanta Silverbacks are in last place in the eight-team NASL standings with just one point in four games.
·
Including its game tomorrow night and a game against FC Tampa Bay on Wednesday night, FC Edmonton will have played five of its first six games on the road.
·
Keeper Rein Baart and forward Chris Lemire are suspended for tomorrow`s game because of red cards against the Montreal Impact.