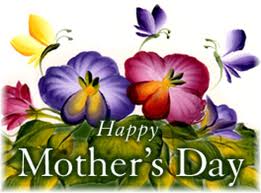 This article was last updated on April 16, 2022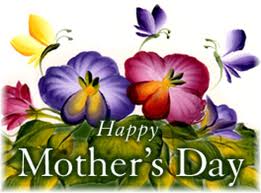 Okay, "we have a winner" is a double meaning. Last night's 6/49 with its pot of $11,213,279.60 was split between two tickets, one in Quebec and one in the Atlantic Provinces. (WCLC) However, the real winner for today is Mom. Yes, today is Mother's Day, a day we all should be celebrating the woman who not only brought us into the world, but kissed our boo-boos and supported us with unconditional love. Now that's a million dollar prize.
Google image search: Happy Mother's Day 2011
What else for this lazy Sunday? Do some laundry? Catch up on some reading? Have an extra cup of java and go through the entire Sunday paper?
Book Reviews
I reviewed a couple of books recently. Shameless by Pamela Madsen sees this 43 year old mother of 2 going on a personal journey of sexual self-discovery. Reading the word "sexual" I'm sure is going to make people think it's titillating, but you will find it's more inspirational for women. Make Love Not Porn by Cindy Gallop talks about the author's personal experiences as she discovers a total lack of sex education in our society.
A couple of things I mentioned yesterday…
May 4th
Ha! I realised that I missed Star Wars Day. "May the Fourth Be With You". [groans] Oh my gawd, what a terrible pun.
Movies
Hey! I just looked at the listings. Anybody consider heading out to the cinema this weekend? Thor opened on Friday. Rotten Tomatoes gave it 82%. Fast Five comes in with 78%. [chuckles] Not that Mom would want to see either one of those films!
Some funny stuff from Twitter
What in heaven's name is this? Say it with Llamas font: http://llamafont.com/ [laughs] What will they think of next?
"Everybody does stupid things, it shouldn't cost them everything." -House http://bit.ly/m4wfO
How to tick people off: Leave the copy machine set to reduce 200%, extra dark, 17 inch paper, 99 copies http://bit.ly/1aGcbd
#Fiction: Gertrude goes down to her locker http://bit.ly/l11AZe #ShortStory #AmWriting #murder with odd mystery, justifiable homicide?
See you all around on the pages of Oye! Times.
6/49: Wed, May 11, 2011: $3,000,000
Lotto 6/49: One chance in 13,983,816
Lotto Max: Fri May 13: $25 million (No MaxMillions)
Lotto Max: One chance in 28,633,528
All the latest winning numbers
You can visit the Lotto web site and check out all the latest winning numbers including Poker, 49, Lottario, Keno, Pick 4, Pick 3 and Payday. Of course, all the Encore numbers can be found there as well.
Mother's Day: Sunday, May 8, 2011
Click HERE to read more from William Belle
Article viewed at: Oye! Times at www.oyetimes.com
You can publish this article on your website as long as you provide a link back to this page.