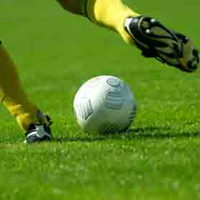 ESPN Renews Deal With UEFA For Media Rights Through '16
Published February 1, 2011
ESPN today announced that it has reached an extension of its media rights deal with UEFA, which will allow for multiplatform coverage of the European Football Championship soccer tournaments in '12 and '16. ESPN will be the exclusive U.S. home of both tourneys in all languages, with ESPN Deportes to serve as the exclusive Spanish-language U.S. TV network for both events. The deal also includes the rights to several UEFA Euro 2012 qualifying matches, which began in September and will conclude in November '11.
Meanwhile, TSN and TSN2 have signed on as the exclusive TV broadcaster in Canada for UEFA Euro 2012 and 2016. RDS and RIS will be the exclusive French-language TV broadcasters for both tournaments. The deal includes coverage of the UEFA Euro U-21 Championships and UEFA Women's Euro in '13 (THE DAILY).
Source: www.sportsbusinessdaily.com
TSN Acquires Rights to Euro 2012 and 2016
Deal includes comprehensive English and French multimedia rights in Canada –
TSN announced today it has reached a broad multimedia rights agreement with the Union of European Football Associations (UEFA) for the upcoming UEFA European Football Championships (EURO). TSN and TSN2 will be the exclusive home in Canada for UEFA EURO 2012 and UEFA EURO 2016, which will feature the top European national teams competing in one of the world's most prestigious championships.
RDS and RIS will be the exclusive French-language television broadcasters for both championships.
The agreement allows TSN to provide extensive and exclusive live coverage of UEFA EURO 2012 and 2016 across a variety of its multimedia platforms. This includes in-progress and post-match highlights across key CTVglobemedia outlets.
The deal also includes media rights for the UEFA European Under-21 Championships as well as for the UEFA Women's EURO 2013.The agreement extends TSN's relationship with UEFA, the governing body for association football in Europe, having served as one of the Canadian broadcasters of UEFA EURO 2008.
"Nothing beats international competition and the success of EURO 2008 proved that this tournament has become a must-see event for Canadian sports fans," said Stewart Johnston, President of TSN. "We are looking forward to working with UEFA to not only give fans world class coverage of these marquee events, but to help build the sport of soccer in Canada."
UEFA EURO 2012, Friday, June 8 – Sunday, July 1, in Poland and Ukraine, will include a total of 31 matches featuring the top-16 European national teams. The field will expand to 24 teams and 51 matches for UEFA EURO 2016 in France.
"Following a very successful experience with UEFA EURO 2008, we are extremely pleased to extend our partnership for UEFA EURO with TSN for the next two tournaments," said Guy-Laurent Epstein, Marketing Director of UEFA Events SA. "With interest in football growing significantly in North America TSN will no doubt provide great visibility for UEFA's national team competitions through their promotional and programming capacity. This long-term partnership demonstrates the strength of the EURO as a global property and, together with TSN, we are committed to further enhancing it in the future."
Source: Canada NewsWire
TSN Agrees To MLS TV Rights Deal, Including Games Of The Week
Published February 1, 2011
Sources have confirmed that TSN "will be Canada's national broadcaster" of MLS in a multiyear media rights deal. The agreement is to feature Toronto FC and the expansion Vancouver Whitecaps in a game of the week in '11 and the expansion Montreal Impact in '12. It is "not known which TSN channel will be the home for MLS games in Canada, or on what night of the week the network will feature MLS" (THEPROVINCE.com, 2/1).
Source: www.sportsbusinessdaily.com
South Africa targets 2014 FIFA Club World Cup after securing 2017 African Cup of Nations
Tue, 01/02/2011
South African Football Association vice-president Danny Jordaan has revealed that the country will bid to host the 2014 FIFA Club World Cup.
Jordaan, who was chief executive of the 2010 FIFA World Cup local organising committee in South Africa, made the pledge just two days after the nation secured the hosting rights to the 2017 Africa Cup of Nations.
During its executive committee meeting in Lubumbashi, the Confederation of African Football also announced that Morocco would host the 2015 Cup of Nations.
"We are going to continue to talk to FIFA about it (2014)," Jordaan told BBC Sport. "It's important that these competitions come to Africa."
He added: "We are between 'seriously considering it' and taking a decision. Of course we cannot take that decision outside the context of further engagement with FIFA."
Source: www.sportbusiness.com
Chelsea posts 70.9m-pound loss
Tue, 01/02/2011
Chelsea insisted on Monday that it is "cash positive" despite revealing an overall loss of 70.9-million pounds in the year ending June 30.
The Barclays Premier League club, which on Monday completed the signing of Fernando Torres from Liverpool for a reported British record transfer fee of 50-million pounds, disclosed a positive cash flow of 3.8-million pounds in its latest results in comparison with its negative net cash flow of 16.9-million pounds for the previous year.
Chelsea's turnover increased by 2.5-million pounds to 205.8-million pounds "despite the economic situation", according to the club. In the previous year's set of accounts, Chelsea also posted an operating loss of around 72 million pounds, but CEO Ron Gourlay insisted the latest figures were promising.
"The reduction in operating losses and increased sales in 2009-10 shows that we are moving in the right direction especially when viewed against the difficult macro-economic environment," Gourlay told the club's official website.
"The club is in a strong position to meet the challenges of UEFA's 'financial fair play' initiatives which will be relevant to the financial statements to be released in early 2013," he added.
Real Madrid seals Indonesian commercial link
Tuesday, February 1, 2011
Real Madrid has unveiled a two-year commercial partnership with Indonesian peanut producer Dua Kelinci.
Former Real star Luis Figo was on hand to mark the new alliance at a launch ceremony at the Soemantri Brojonegoro stadium in South Jakarta. The agreement will include grassroots initiatives for youngsters in Indonesia, while the company will be able to use Real imagery and the club's logo for promotional purposes.
Madrid's institutional relations manager Emilio Butragueno said that the alliance would help the club grow closer to its fans in Indonesia.
"We hope that this co-operation will last for a long time and the relationship can be strengthened in the future," Butragueno told The Jakarta Post.
Source: SoccerEx Business Daily