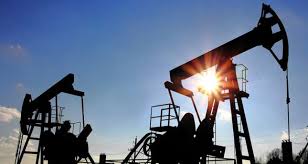 Sometimes, circumstances lay waste to even the most carefully considered plans.
This is certainly the case in the oil market at present, where the OPEC's attempts to regulate supply and sustain a viable price point have been seriously undermined by a significant rebound in U.S. and Canadian exports. So while all OPEC-member nations have tentatively agreed to cap their individual supply levels according to predetermined targets, the price of oil has continued to fluctuate while demand has wavered.
More recently, the price has actually sunk to a four-month low, and certainly the lowest level since the initial supply caps were proposed during the final financial quarter of 2016. With the steady rise of oil rigs in U.S. shale regions and the emergence of stronger flows from Canadian oil sands, the commodity can now be sourced for just $50.40 per barrel as the market continues to depreciate markedly.
How Has the Oil Market Evolved in Recent Times?
During last autumn, the OPEC was forced to act after prices plummeted while the output from major nations
peaked at record highs during the month of September
. Despite initial objections from some significant suppliers such as Iran, OPEC members finally consented to cap oil production rates at 1.2 billion barrels per day, while non-affiliated nations
agreed to the lower threshold of 600,000
.
For the most part, this agreement has served the market well. Prices rose steadily under the recent slump, for example, while trading platforms such as ETX Capital saw activity rise as the commodity became a viable asset class once again. Major players such as Saudi Arabia have also remained wholeheartedly committed to the cause, as they strive to further stabilise the market and ensure that OPEC's strategy is successful.
The first signs of trouble emerged when OPEC revised its expectations for U.S. oil flows up by a total of 100,000 barrels per day. Canadian supply lines were also expected to continue the record breaking growth recorded at the end of 2016, delivering an output that was 87,000 barrels higher than original projections. This sustained, and unbridled, supply has undermined some of the OPEC's efforts, causing prices to fall once again as the market entered yet another period of turbulence.
This trend is likely to continue indefinitely for now, as supply continues to outstrip demand on the global stage. While it easy to attribute this to rising supply levels in North America, however, OPEC must also do more to reduce its own, member nation stocks if it is to restore balance to the marketplace. Commercial oil stokes rose to a level of three billion barrels in January, for example, which is a total of 278 million barrels above the latest, five-year average. This is making a difficult situation worse, while causing prices to fall on a gradual but sustained scale.
The Last Word: Why the Situation Could Get Worse Before it Gets Better
Sadly, the situation may well get worse before it gets any better. After all, the U.S. Geological Survey recently discovered the largest continuous oil and gas deposit ever found in the U.S., with Wolfcamp shale estimated to
contain a staggering 20 billion barrels of oil
and 1.6 billion barrels of natural gas liquid.
This will increase the global supply further, while potentially negating any cuts that OPEC manage to make in the meantime. Make no mistake; it will take time before some equilibrium is restored to the marketplace, and for now the price of oil is likely to remain restricted within a relatively narrow range.