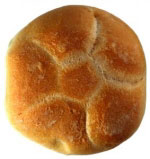 This article was last updated on April 16, 2022

The "Food at Home" component of Friday's consumer prices report surged almost five percent on an annual basis as grocers passed on the 12-month jump in corn, rice, sugar and oats.
The measure, defined by the Bureau of Labor Statistics as "total expenditures for food at grocery stores," rose 4.8 percent during the 12 months ending in June. That's up from a 4.4 percent annual increase from May's report. Plus, not counting the temporary spike in inflation during the aftermath of the credit crisis, this is the biggest price increase by grocers since 2004.
Prices for corn, rice and sugar are up more than 60 percent in the last 12 months in part because of rising demand from emerging markets, but many investors say the Federal Reserve's decision to keep interest rates essentially negative for so long is largely to blame for the spike in the key food ingredients.
Friday, traders focused more on the monthly headline figure in the report, which showed consumer prices dropped 0.2 percent from May to June. This was mostly due to a pullback in gasoline prices. Plus, on an annual basis, overall prices still increased 3.6 percent.
"In our latest pricing surveys across discounters and supermarkets, we have seen a sharp increase in prices across channels," said Stephen Grambling, Goldman Sachs retail analyst, in a note. Because of rising agriculture prices, "we remain concerned that food inflation could move beyond 5 percent year-over-year in the back-half, which may spark a more promotional environment and pressure margins."
Shares of Kroger and Safeway are up 13 percent and 5 percent respectively this year as the supermarkets have been successful in passing through the rising costs to consumers. That may not last, analysts said.
"We are more cautious longer-term as consumers may be unwilling to accept further increases," said Grambling.
The analyst, however, did reiterate his "conviction buy" rating of Whole Foods (WFM) adding, "We view their consumer as best positioned to absorb higher prices in a slow growth environment."
For the best market insight, catch 'Fast Money' each night at 5pm ET and the 'Halftime Report' each afternoon at 12:30 ET on CNBC.
http://www.cnbc.com/id/43772948
You can publish this article on your website as long as you provide a link back to this page.