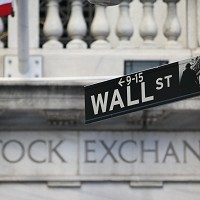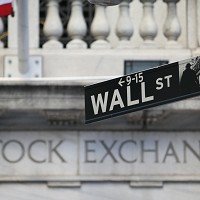 With little more than a week left to go and negotiations still in their early stages, the market has lowered its expectations for a grand deal that raises the debt ceiling and artfully cuts trillions from the deficit. Instead, investors just want a plan that looks good enough on the surface to stave off a downgrade from the ratings agencies.
"This base case scenario can be summarized as 'appease and delay,'" said Ethan Harris, North American economist for Bank of America Merrill Lynch, in a note. "Appease the rating agencies and the market with the beginning of a large plan, but in actuality delay the crisis further into the future."
Conflicting reports of progress on the debt ceiling whipsawed markets all week, but with where things apparently stand now, traders realize it's just not practical to expect a long-run solution to be agreed upon by August 2nd, the date that the Treasury says the government will no longer be able to fund itself.
Bank of America Merrill Lynch believes that the agreement President Obama and Speaker Boehner eventually come to will be loosely based on the so-called Gang of Six plan and cut the deficit by $3.5 to $4 trillion. But the firm believes the plan will be more of an outline, calling for a second vote in six months on a plan that has the finer details hammered out by both parties to truly accomplish these massive cuts and tax code overhaul.
The temporary agreement would only raise the debt ceiling by $500 billion, enough to fund the government for six months, in order to give the ratings agencies another hard deadline where reform must be implemented, the firm predicted. The question on traders minds now is, will Standard and Poor's buy it?
"The opportunity for a grand $4 trillion cut over a decade has slipped away, owing to lack of compromise by both Democrat and Republican extremists," said Doug Kass, president of Seabreeze Partners Management. "Reverting back to a temporary solution would be problematic for most risk assets as the ratings agencies become important and they might not think the deal is substantive and could downgrade US ratings."
As talks dragged on, Standard & Poor's hinted on Thursday that this kind of plan may be enough to stop a default, but not a downgrade of what is still considered the best collateral in the world: U.S. Treasuries.
"We see at least a one-in-two likelihood that we could lower the long-term rating by one or more notches on the U.S. within the next three months and potentially as soon as early August –into the 'AA' category– if we conclude that Washington hasn't reached what we consider to be a credible agreement to address future budget deficits," said David Beers, S&P managing director, in the note. "From a creditworthiness perspective, we believe that failure to formulate a fiscal consolidation plan, even if the President and Congress were to agree to raise the debt ceiling in time to avert a potential default, would be materially less optimal than" a full agreement.
"Such a partial solution would essentially put before American voters in the 2012 presidential and congressional election the spending vs. revenue debate," he added.
Many investors question why S&P and Moody's still wield this much power after their poor performance in rating mortgage-related securities during the financial crisis. But the fact remains that their sovereign debt ratings are still the benchmark used by financial firms worldwide and a downgrade could trigger a raft of automatic selling.
"We acknowledge that this situation is evolving and changing rapidly," said Bank of America's Harris. "We can feel somewhat confident that the August 2nd deadline will be met, but it is hard to have a strong conviction about the ultimate deficit plan. We will update our views as necessary; hold on to your seats."
For the best market insight, catch 'Fast Money' each night at 5pm ET and the 'Halftime Report' each afternoon at 12:30 ET on CNBC.
http://www.cnbc.com/id/43859688