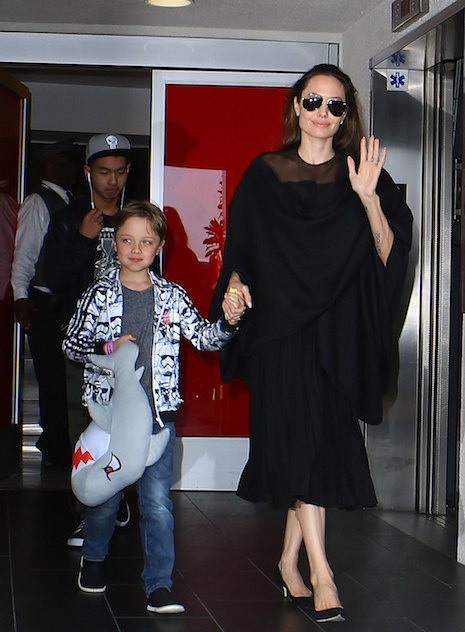 Angelina Jolie is watching her saintly image slips down the drain and she's NOT happy about it. Jolie is famous for controlling her own image as a devoted mom and a benevolent humanitarian without the help of a publicist. Since she filed for divorce, Angelina has been cleverly planting negative information about her estranged husband Brad Pitt in hopes of getting full custody of their 6 kids. She needs full custody so she can move wherever she wants while doing her diplomatic work. Two women who work for her charity in London have been accused of being the sources of the Brad stories whispered to journalists. Alcohol and drug problems, child abuse- even cheating rumors surfaced about Brad – to his great distress. The FBI was called in to investigate Brad's behavior with the children but they found nothing wrong. Meanwhile Angelina continues to publicize all the details of their custody battle to further the smear campaign against Brad. But suddenly, people are starting to DOUBT Angelina's accusations and point the finger at HER for dirty divorce tactics. Brad has kept quiet throughout and we will probably never hear HIS side of the story. He just wants access to his kids and we feel bad for him. Brad should have known better than to marry a woman who has NO FEMALE FRIENDS – or male either.
Photo Credit: Pacific Coast News
Click HERE to read more.



Loading ...