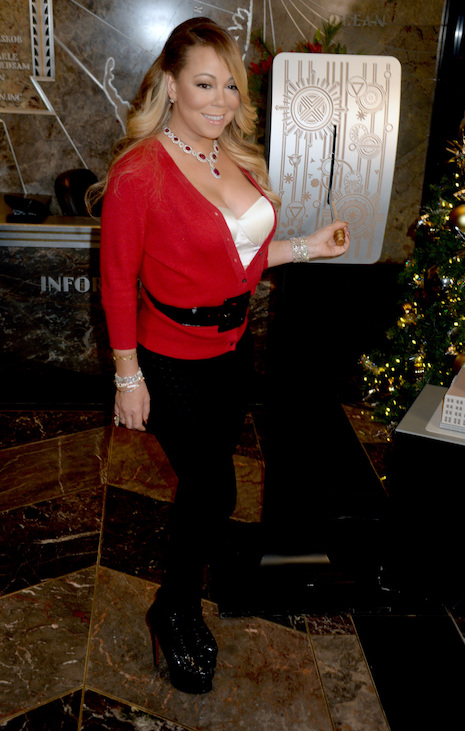 Mariah Carey has been on a furious binge of personal appearances and nightclubbing since her billionaire fiancé James Packer called off their engagement. (Mariah jilted!) Now she's demanding millions for the "inconvenience." And Mariah's making sure she's photographed smooching and cuddling with her boytoy dancer Brian Tanaka. Is she trying to send a message to James Packer, by any chance? Who does Mariah think she's fooling? She was chosen to flip the switch turning on the Empire State Building lights for the holiday season and arrived looking like THIS. Tacky and matronly.
Photo Credit: Pacific Coast News
Click HERE to read more.



Loading ...