Thanks to a never-ending stream of #BehindTheScenes content on social media, it's pretty easy to source exactly which shade of lipstick or what styling products were used for just about any red-carpet beauty look at any time. But just because we're treated to an endless stream of product rundowns and glam-room snippets from the stars and their squads doesn't mean we're getting a complete look at how a star is born.
As it turns out, there's plenty of red-carpet prep even the most open of celebrities are not showing, much of it very intimate and completely unimaginable. With a little digging, we've unearthed some of Hollywood's most bizarre, from ordering sweat in a bottle to stretching complexions with tape (and one you've probably even tried yourself). Ahead, see some of the weirdest celebrity red-carpet prep you won't find on a get-ready-with-me…

The Nail Detail
A wonky toenail is the last thing one may think of when prepping for a major red carpet, but that's also the kind of thing photographers zoom in on when shooting strappy Loubs. That's why Ashley Graham puts acrylic toe nails on her big toes in order to give the illusion of a perfectly square nail shape. Think the trick is a strange anomaly specific to Graham and Graham alone? Think again: She says she learned it from Amber Rose.
Steve Granitz/WireImage.

The Instant Facelift
It's a beauty tip that feels straight out of old Hollywood (and one that drag queens have perfected): nailing an instant face lift by… taping it back. Stars like Lady Gaga and Cher have been known to tighten skin and smooth wrinkles with a special tape made just for the skin. Who needs needles with hacks like this?
Frazer Harrison/Getty Images.

The Glistening Highlight
We can't imagine the buckets of Botox celebrities go through to keep from sweating on the red carpet. But one of the biggest makeup artists in the game actually uses sweat — well, a stage version of it, anyway — to give his muse the perfect highlight.
When teaching one of his Master Classes in Los Angeles, Mario Dedivanovic shared that Sweat Effect Transparent Jelly by Kryolan is actually his secret weapon for giving Kim Kardashian her glow. The makeup artist uses a Beautyblender to tap the jelly-like formula over classic highlighter for "the kind of glow that looks really beautiful on the red carpet and in photos, because it looks, truly, like it's skin — there's no chunkiness or glitters," he said.
James Devaney/GC Images.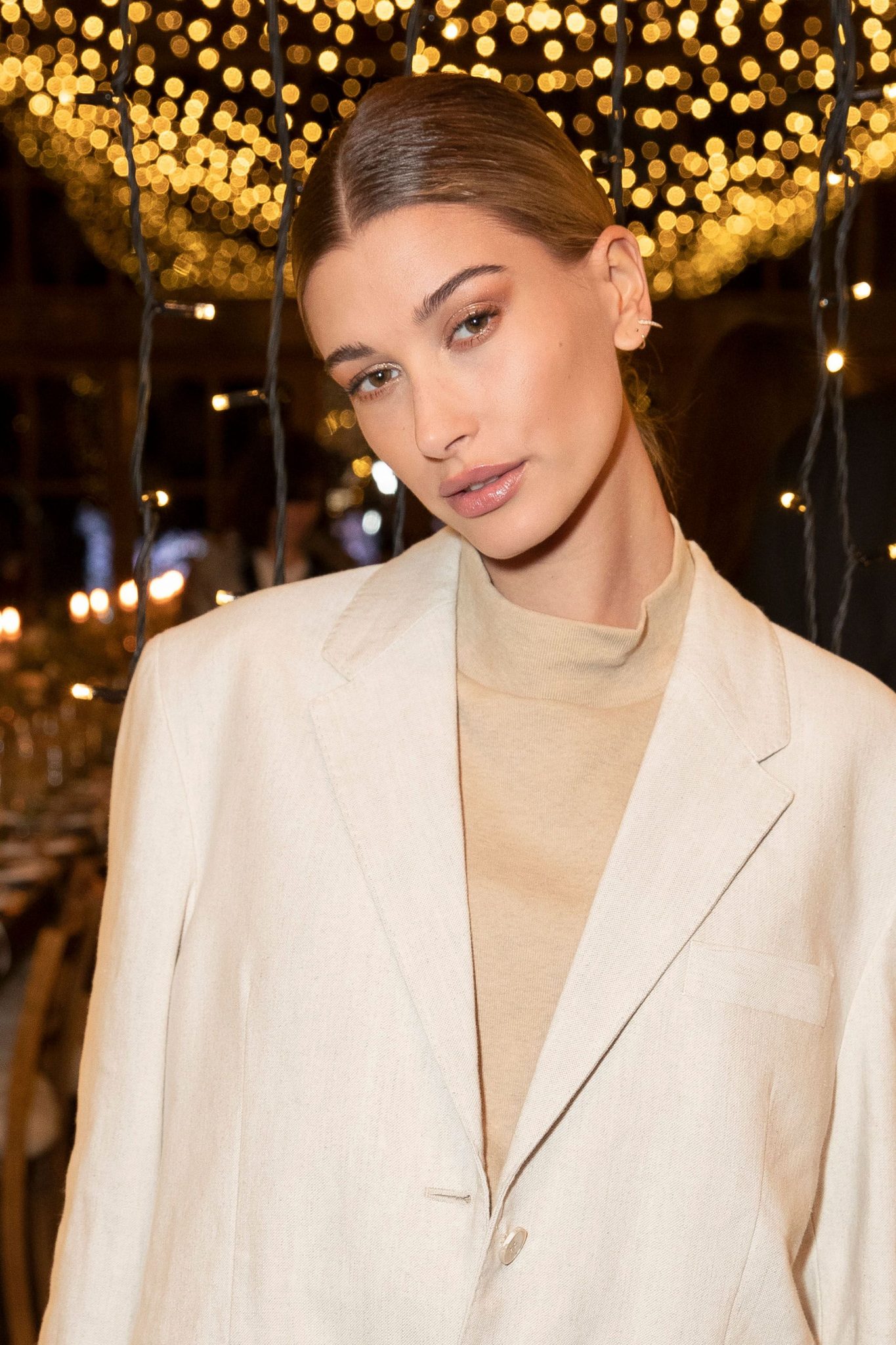 The Secret Soother
Forget having baby on the brain: Some celebrities have diaper rash cream on the face — or so Hailey Baldwin tells us. "I have found that diaper rash cream is a great thing for bringing down redness and healing," she says. "If you think about what it's actually used for, which is red, bumpy skin, it's essentially the same thing. Diaper rash cream is great for under-eye bags, too."
Frazer Harrison/Getty Images.

The Foot Exfoliator
Baby Foot, the chemical foot exfoliator that sloughs away alarming amounts of skin, isn't exactly a secret, but that doesn't make the treatment any less weird. Just ask Zendaya, who prepped her feet with the stuff to the point of horror.
"I tried it and was like, 'This is bullshit,' because nothing happened. Then a couple weeks later, I was like, 'What the f*#k is wrong with my feet!?' They looked a mess and were seriously peeling like crazy," she explained on her app. "But, it was actually great. It worked really well and my feet were so smooth after!"
Stefanie Keenan/Getty Images.
Click HERE to read more from Refinery29


Loading ...