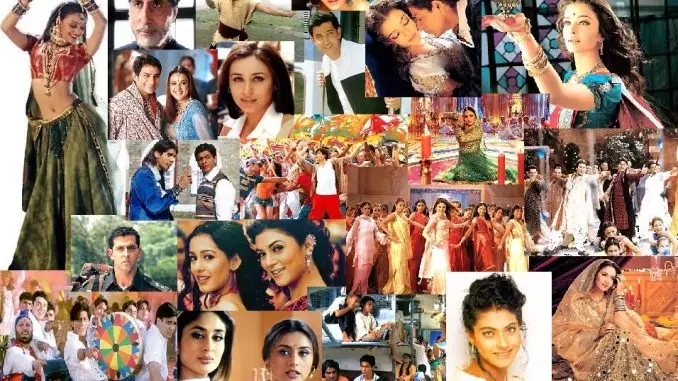 This article was last updated on April 16, 2022
Canada:

Oye! Times readers Get FREE $30 to spend on Amazon, Walmart…
USA:

Oye! Times readers Get FREE $30 to spend on Amazon, Walmart…
Ever since Sanjay Leela Bhansali announced his next film Padmavati starring Deepika Padukone, Ranveer Singh and Shahid Kapoor, reports have been doing the rounds that the two male actors can't stand each other. At the MAMI 2016 festival, Shahid had clarified on it saying that all of these reports were just rumours.
Finally, amidst all the speculations, Ranveer Singh decided to come out and clarify on the same as well. As Ranveer commenced the shooting of Padmavati on Tuesday, he spoke to a leading daily about the film, his issues with Shahid, Deepika and Sanjay Leela Bhansali. When asked about whether he was unhappy about Shahid coming onboard, he said at the beginning of the year, Mr. Bhansali had told him that he wanted to make Padmavati with him. Ranveer had thought that the film will be about beauty versus the beast or the heroine versus an anti-hero kind of a story. He was very excited and committed to it. A few months ago, he went to Paris to shoot for Befikre while the Padmavati was still on scripting stage. After wrapping up the film, when he came back and read the script, he saw that there was a prominent third part. Ranveer discussed with Bhansali what he thought about the script.
Talking about Shahid Kapoor's involvement, he said that as a policy, he never gets into the casting decisions of any character of a film, unless his opinion or suggestion is asked for. When he got to know about the third part, his instant reaction was to get the best possible actor to play the part. Praising Shahid and his capabilities, he said that he is very excited about working with Shahid and thinks that he's a brilliant actor and an amazing inclusion to their team as he will add immense value. He had always had a warm and affectionate equation with Shahid. He said that he has had a tremendous amount of respect and admiration for Shahid's work and him as an actor. He has been watching his films even before he got into the industry. He couldn't be more excited to be collaborating with him.
Readers are aware that Ranveer Singh will be portraying the part of Alauddin Khilji, who is an anti-hero in the film. Talking about his character, he informed that he had committed to the film even before the script was ready. He was always going to do this film, regardless of who was cast as Rani Padmini (Padmavati) or Rawal Ratan Singh (Shahid's role). For him, it was a very conscious decision to do a challenging part like Alauddin Khilji as it is completely out of his comfort zone. He maintained that he knew that it would be a maverick move and could be a risk but in his own words stated that he listened to his instincts and went ahead with it. Rubbishing rumours about quitting the film, he said that he had always wanted to do something different and play an anti-hero part. He is extremely excited to work with Sanjay Leela Bhansali for the third time.
Refering to the negative stories doing the rounds even before the shooting had begun Ranveer Singh thought that as a lead actor of the film, he needed to take the responsibility and initiative to make sure that there is no negativity between any of the cast members. When things got out of hand, he even called for a cast meeting. They all met and he was happy to see that all of them gelled well, were on the same page and laughed about the absurd stories doing the rounds.
Lastly, Ranveer Singh addressed about getting paid less than Deepika Padukone which was also said to be one of the reasons for him acting a little pricey. Refuting the rumours, he said that as a leading man of the film, if the film-maker has asked him to support him in a certain aspect so as not to burden the budget of the film, he will do whatever he can to support his vision. He concluded saying that he never had any rifts with Deepika and Shahid and that some of the articles were appalling. This was the reason why he wanted to come out in the open about these speculations so that they can start the movie afresh.

Source: Bollywood Masala original article at Ranveer Singh clears the air about his rift with Shahid Kapoor
You can publish this article on your website as long as you provide a link back to this page.