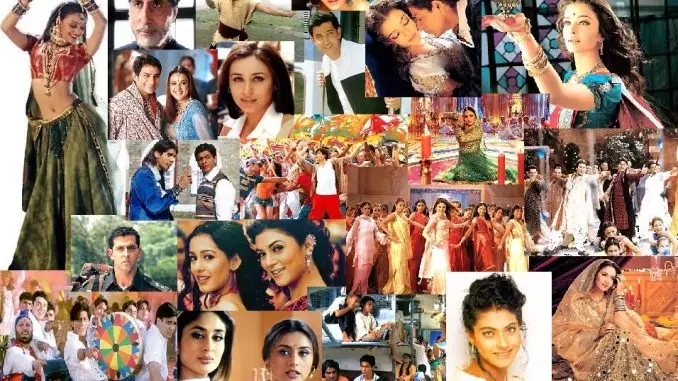 Koffee With Karan 5: Anushka Sharma and Katrina Kaif say Karan Johar sexually harasses people
The show Koffee With Karan that is currently in its fifth seasosn has fast become one of the most popular chat shows on television. After featuring multiple Bollywood celebrities, the latest episode features none other than Anushka Sharma and Katrina Kaif who unknown to the general audience share a great friendship. But the show, apart from focussing on their friendship was an episode definitely not to be missed with the two leggy lass giving host Karan Johar a serious nervous breakdown. Here a few must watch moments that you may have missed on the show:
Anushka Sharma is deaf:
Right at the start of the show host and Bollywood director – producer Karan Johar made a revelatory statement about Anushka Sharma being deaf in one ear. "You see how Anushka keeps leaning into and coming closer to you as we speak" asked Karan, further elaborating, "The thing is she is deaf in one ear and has to come closer to hear what you are saying."
Though said in jest, Anushka was up in arms defending herself saying, "I am not deaf, I just tune out when things get boring, and each time I hear one word that perks up my interest I have to lean back in to find out what people are talking about."
Karan Johar has a nervous breakdown:
Since the start of the fifth season Karan has given multiple celebrity guests nervous break downs with his more than intimate line of questioning. But this episode was different, with Anushka and Katrina putting Karan in spot, the duo refrained from answering the questions asked by Karan while choosing instead to dissect each query and analyse them. In fact, this move put Karan on the back foot, with him ending up screaming on the show.
Anushka Sharma to file sexual harassment case against Karan:
By now Karan Johar has made it more than clear about his orientation, however, throwing a spanner into the general notion about which way the Bollywood director-producer swings, the actress revealed that she actually though of filing a sexual harassment case against Karan. "While shooting Ae Dil Hai Mushkil, Karan did touch me pretty inappropriately numerous times", commented the Sultan actress. Further adding, "Even Jacqueline Fernandez too has talked about Karan's touch". While the jesting banter did elicit more laughs than imagined we just wonder if the comments may be picked up in a wrong way.
Varun Dhawan and Arjun Kapoor's 'I Hate Katrina Club':
Katrina Kaif may be one celebrity not just the men have been crushing on but also the female audience. However, not many may know that Varun Dhawan and Arjun Kapoor developed a club specifically dedicated to hating Katrina Kaif.
When Salman Khan pulled up Varun Dhawan:
Revealing yet another unknown instance from the days gone by, Katrina went into flashback mode talking about when she was 17 and walking down Bandra Band Stand with Varun, Arjun and Salman Khan. "I was 17 and we all were just walking down, Varun and Arjun were behind me and Varun was actually checking me out, and got pulled up by Salman. I think post that Varun decided on developing the 'I Hate Katrin' club."
Katrina asked Akshay Kumar to be her brother:
"It was around Rakshabandhan when I was shooting for 'Sheila Ki Jawaani' and everyone was talking about tying rakhis for their brothers, and I was there like even I want to tie one but no one will let me", lamented Katrian. Continuing the story she added, "As I was sitting there I see this person I really look up to and admire, Akshay Kumar walk in and I went up to him and asked, 'Can I tie a rakhi on you?', added Kaif only to be dejected, "Akshay heard the question looked at me and said, 'Do you want a slap Katrina?'"
When Arjun Kapoor ran away from Katrina Kaif twice:
Post the incident with Akshay while shooting her most scintillating number 'Sheila Ki Jawaani' Katrina recalled the instance when Arjun Kapoor literally ran away from her. "After my rakhi request was shot down by Akshay I was rather dejected, that evening I was going to a friend's place and I see Arjun standing there, he looked cute and cuddly then and I said he is going to be my Rakhi brother. So I walked up to him and asked him to let me tie a rakhi on him and he just turned around and ran", explained Katrina. Further talking about the second time Kaif added, "I am not one to let things go so the next year I went up to Arjun again and asked him the same thing, and again like the year before he just ran away".
Arjun Kapoor was in love with Anushka Sharma and Karan had a crush on her:
Speaking about being crushed by expectations, Karan Johar revealed that Arjun Kapoor at one time proclaimed that he was in love with Aushka Sharma, "Arjun self admittedly said that he has a massive crush on you Anushka", commented the host Karan. Further talking about himself Karan added, "Right through shooting ADHM I had a massive crush on Anushka".
Katrina is scary and Anushka gets hit on by girls:
If the above wasn't enough Koffee with Karan host Karan Johar got both the leggy dames and Arjun talking about what each other is like. In fact during the rapid fire session Anushka revealed that she has in fact been hit on by girls in the past. Simultaneously, Arjun revealed, "There will obviously be girls crushing on Katrina too but she seems so scary that they will be frightened to approach her".
Click HERE to read the original article.



Loading ...