"My father's advice to me when I started playing cricket was that there will be lots of ups and downs and you just don't lose focus," said Sachin Tendulkar in a Bollywood Hungama exclusive interview with Content Head Broadband Faridoon Shahryar on his film Sachin A Billion Dreams. Sachin spoke about the contribution of his brother and coach Achrekhar sir in shaping his career for 24 long years. What does he have to say about the match fixing controversy and how has Aamir Khan helped him while making the film.
Sachin it's a hugely inspirational journey that you have had. People are going to love to see Sachin A Billion Dreams. Not only as a cricketer but as a human being you have instilled so much inspiration. The general perception is that a sportsman has to be aggressive and indulge in sledging but you maintained a model behaviour on and off the field. How much do you think people can learn from your journey?
I think to be able to re-live all those moments, 24 years that I have been part of Indian team has really been special. I was going through each and every series; every match, figuring the highest point of my career and the lowest point of my career and to re-live that was really special. It was difficult at times because there were also low moments. I did get emotional because at moments there was personal loss in my life.
Yes your father passed away
Yes my father passed away in 1999 and I was in England. And I came back for couple of days and then I went back again I joined the team.
You scored a century and dedicated it to you father
Those kinds of moments, where I had to speak on those moments, it was difficult. We have been able to capture that. And what we've also been able to capture and show is today's world. You see glamour; someone has so many ads, income and those kinds of things. But the journey doesn't start. The journey had challenges. I travelled by buses and trains. I also got pushed around. There were number of occasion where I couldn't get off the bus because it was too crowded. Sometimes the bus didn't stop at the bus stop .So those kinds of things did happen. We are trying to show something which is 100 percent real. There is nothing made up and hopefully children will get inspired.
The beginning is important. I have seen your first match in Pakistan, Karachi in 1988. It was extremely difficult circumstances when you were playing. You had a lot of body blows as the Pakistani pace battery came all guns blazing. At that time helmets were different. And you got hit near the head. But by the end of 6 innings you had scored couple of half centuries, which was fantastic then. Do you feel having a good start and braving over your fear is something which was extremely important?
I didn't actually have a good start at all. In fact, after the first match I started questioning myself, I started doubting by ability. Whether I was good enough to handle this bowling attack. It was a huge question mark then. I looked at myself in the mirror and I said I hope I get another chance to prove myself. And luckily I did. Next match I scored 59. The turning point of my career was in the fourth test match in Sialkot. We were 36 for 4 with day and a half to go. And Sidhu and I had a match saving partnership. We had played good cricket and we wanted to end on a good note. And that partnership helped us save the test match and we drew the series, and that is where I got hit when I was batting at 2. That was Waqar's first series. So we were able to save the test match and after that I started believing I belong here. I can play, I can handle test cricket.

In the promo of Sachin A Billion Dreams you have also said that you consider the entire match fixing as the biggest issue of your career. You were hurt by whatever had happened. How was your experience of dealing with that phase? It was extremely cataclysmic for the Indian team. Do we see that in the film as well?
I don't want to speak too much about it right now. You'll see in the film whatever I felt. I've not made any statements out of the box. It's what I have felt and what I've experienced. It's nothing more than that. And whatever I have been for so many years I have exactly been like that doing this film. It's nothing different and we are not trying to create a controversy here. I have just said whatever I have experienced being the part of the team.
We have seen you at many of the screenings of Aamir Khan. Are you looking forward to showing this film to all your friends in Bollywood?
Yes I will. In fact Aamir has also had his inputs and he has helped me. Aamir is a good friend. When it comes to his movies, I also get to see them before everyone. So is the case with my movie.
How important has been the contribution of your family. We have read so many stories about your brother; he took you to cricket ground for the first time. Your coach as well, how important have been these people?
Both of them have contributed immensely in my life. We had a formidable team off the field with my family at home when it comes to balance and not getting carried away with my success or not getting too depressed for not performing well. They help me maintain the balance between the two. And then when it came to cricket, understanding the game and taking the right steps forward in the right direction was with my coach's help and brother's help. They were the guiding force. And where as technical aspects were concerned, I would discuss it with my brother. Even on the last day when I got out at Wankhede, we were discussing my dismissal. That bond is very strong. And also with Achrekar sir in my school days, we spent a lot of time. Whenever I would go on any tour, I would touch Achrekar sir's feet and then go.
The image of the tri-color on your helmet. The amount of pride this country took with that and the fact that Indians can get as aggressive and successful like Sachin Tendulkar. Everyone believed that if Sachin can do it, we can do it as well. How much of a responsibility has it been on you?
My father's advice to me when I had just started playing for India was that there will be a lot of challenges and lots of ups and downs don't lose your focus. Don't waste your energy on reacting what someone had said to someone, channelize your energy in one direction and that is playing cricket. Let your bat do all the talking. And if you are playing the right path, results will follow. You don't worry about anything else. And I have just tried to do that. There were number of occasion where people expected me to respond but my family always helped me. And so I always channelized and focused by energy on cricket and nothing else. I keep things simple I don't like to complicate things because I feel the more you complicate (in cricket) it gets more complicated.
Click HERE to read the original article.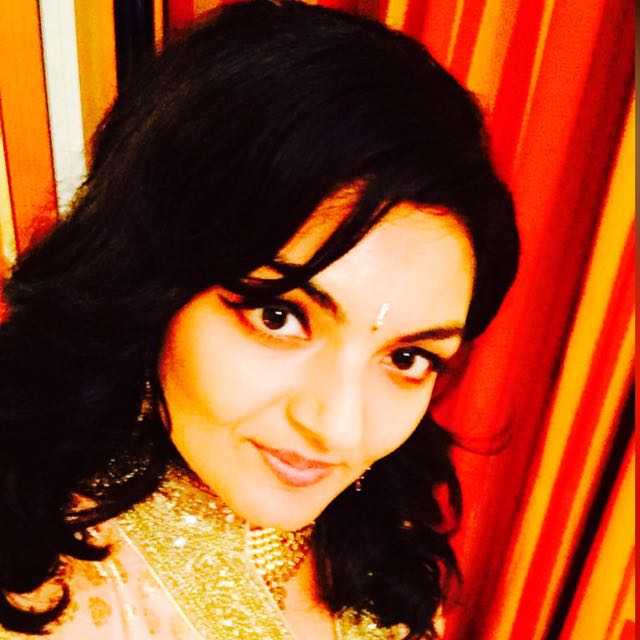 Vote for Shikha Dhingra For Mrs South Asia Canada 2017 by liking her Facebook page.


Loading ...