The film industry is reeling under the enormous problem of piracy. With 7-10% success rate, the industry was hoping for some relief from the burden of heavy entertainment tax. With 18% and 28% bracket in GST and with the pall of gloom that the state governments can further charge local body taxes, the film industry is in a state of confusion and turmoil. The Tamil Nadu film industry has gone on strike against the 28% GST and 30% local body taxes structure. Bollywood Hungama's Faridoon Shahryar spoke to Siddharth Roy Kapoor, President Film and Television Producers Guild of India on the confusion and a heavy tax net afflicting the film industry and he spoke at length on what his expectations are from the central as well as the state governments.
There is a lot of confusion regarding the impact of the GST on the Hindi film industry, apparently they have not started the state GST so far but there is no clarity on how it is going to be? What are your thoughts on that?
There are two things Faridoon – firstly, putting the film industry in the highest slab in GST is something that we expressed our displeasure at that point itself. 28% is very ridiculous and cinema is something that is supposed to be entertainment for the masses. It has been the most popular form of entertainment in India for 100 years now. Taking Cinema in 28% bracket is really ridiculous in the first place. I think in addition to that what we clearly said was that the other threat to us was that the local bodies were within the right to impose an additional Local Body Tax which would really defeat the purpose of saying GST is One Nation One Tax thing. Now as we have spoken to the finance minister about it and he is also ambiguous to the fact that cinema is the only industry where one nation one tax rule does not apply and local bodies are free to impose taxes at the local level. What we are worried about has actually happened in Tamil Nadu where local bodies are actually imposing the 30% taxes which means the taxes are up to 58% which any sane individual will know is as ridiculous as it gets. Now our concern is that other states might follow too. Government should take a very hard look to realize that with these they'll be really sinking the film industry and it's the industry that actually has the potential to take India forward in terms of the soft power of the country. It has the potential to take the 'Make In India' story forward. I think on two levels really to summarize the problem… one is the 28 % GST that has been imposed on the industry and the second is the possibility that the local bodies have a right to be able to impose taxes.
The other part is that below Rs. 100 it's going to be 18 % and above Rs 100 it's going to be 28%.
Yeah! So Faridoon, I think that there is some sort of study that says the value is just 6-10% for a ticket sold for tickets below Rs 100. So I think it's really negligible in terms of the thing we've had. It was a concession of the need and of course we appreciate any gestures that they would need to. These were token gestures that wouldn't really benefit.
Basically what you're saying is that 6-10% is the ratio that comes to below Rs. 100 ticket…
That's right.

Apart from that another big concern is the regional cinema, Marathi, Punjabi, Bengali and a lot of other cinemas that were exempted from this tax because they need some sort of breathing space for flourishing. Now even they would be coming under this tax net and it can really hamper the growth of the regional cinema which has been prospering off late especially the Marathi and Punjabi cinema.
Yes! I think you're absolutely right; it's very fortunate that regional cinema has shown positive signs and doing very interesting work creatively and a lot of good work commercially as well. It's going to get a very strong blow with the fact that both essential GST + local body taxes are going to be recorded whereas earlier much of regional cinema wasn't having any tax.
We have some big films coming up like Jagga Jasoos on 14th, Mubarakan and 4th is Jab Harry Met Sejal, for which stakes are really high. 11th August its Toilet Ek Prem Katha. What do you feel, when can we have the clarity on this?
You know unfortunately the clarity is not really in our hands. What we are really hoping for is all state governments to make an announcement that they won't be charging local taxes though they have the right to do so and for Center to bring down tax from 28 percent to 18 percent. I think the only issue right now is the model of taxes. So as Guild we are meeting with the government, which we have done in the past. I am trying to convince them to please help the industry.
It will affect the piracy in a big way sir! Anyway we only have 2 to 3 percent of the population coming in theaters and now it decreases even more as the burden of tax will ultimately come to the consumer as the ticket prices will rise. Piracy has hit the roots of the industry like anything and it will become even more menacing. Piracy is a big concern!
Ya you are right! Cinema tickets have become expensive that is aiding piracy and stopping people from going to the cinema halls. People are going to stop watching movies so you are guiding them to say that please get other resources which frankly is piracy. Who wants to wait 3 months to watch a movie on a television screen. All in all it's a very short sighted approach and I thinks it's important that the government realizes and that we ought to roll back 28 percent to 18 percent and the state local body very affirmatively say that we are not going to impose any additional taxes.
You've turned a producer in a big way and have three films lined up and I think the biggest one is the Rakesh Sharma biopic that you are doing with Aamir, I think it is a great subject because he is a great hero of India. I know that you are very busy right now, but can you give your thoughts on the Rakesh Sharma biopic?
You know Faridoon, it is very early to talk about anything, when there is an announcement we will talk about this thing
No problem, and Dangal has had humongous response in China Sir, had you ever envisioned that an Indian movie can do business of this sort?
We hoped for it but the response from China has been incredible and you know beyond our wildest imagination. It is a story about a father daughter relationship and about female empowerment which I think resonates with any culture around the world and also because they in China have a family structure that is similar to ours. Also, Aamir over the years has been showing Chinese audiences that he can provide good content that they can resonate with and that really appeals to them and talks to them about issues that are relevant to them from 3 Idiots to PK to Dangal. Over the years he has built the reputation that he gives them movies that they can appreciate. Also the big advantage in China is the amount of screens. We released Dangal in 7000 screens whereas in India unfortunately due to lack of screens even if a film resonates with and is loved by audiences it doesn't do that sort of business.
Click HERE to read the original article.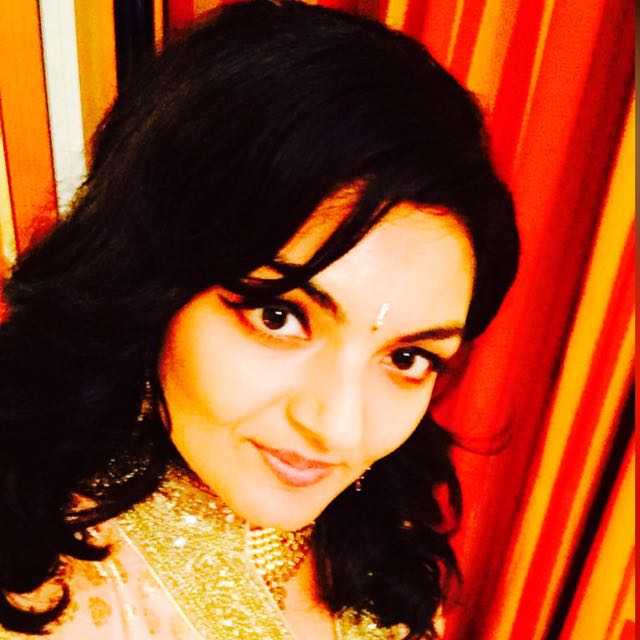 Vote for Shikha Dhingra For Mrs South Asia Canada 2017 by liking her Facebook page.


Loading ...