Kirti Kulhari who started her career with a stunning performance in Bejoy Nambiar's
Shaitaan
has taken her time to come into her own. Last year she cast a stunning spell with her presence in Pink. Now in Madhur Bhandarkar's
Indu Sarkar
Kirti gives an outstanding performance. In a freewheeling interview with Subhash K Jha, Kirti talks of what it is like to be an outsider.
To my mind your performance in Indu Sarkar rates among the best I've seen recently. Tell me how you got there?
Indu Sarkar's most basic and important requisite was the stammer and for that I first started watching a lot of Youtube videos. The next step was to meet a Psychologist and understand the mental make-up, emotional quotient and the general psychology of people who stammer.
The preparation never overwhelmed the performance?
Thank you, then I had a couple of sessions with a speech therapist to create a specific structure of stammering so that there's consistency throughout the film. I of course went through my lines with her and kept rehearsing before the shoot, and during the shoot. I got a lot of inputs to create the character through these exercises and the general process that I follow as an actor was going on simultaneously. Indu Sarkar has been by far the most challenging for me to play and am really happy that people have appreciated it.
The film is set during the Emergency in 1977. Did you google on the subject?
I did better than that. I studied the time period of Emergency. I read a book called "Emergency Retold" by Kuldeep Nayar and watched the Doordarshan 5-part series called "The Truth Of Emergency".
Were you shocked by the excesses indulged in during the Emergency?
Yes, I was shocked at the kind of censorship that took place, the forced sterilizations, the imprisonments under MISA and many such horrifying things. Democracy seemed to have been replaced by dictatorship. And to live in such a state of affairs for 21 months, after being a free country for 28 years was unimaginable for me.
Kirti, what took you so long to make an impact?
Well, I guess it just wasn't my time. I can give you 10 reasons for things not happening the way I would have liked them to but it just wasn't my time. With Pink things really changed for me and I am just grateful that they did.

Kangna Ranaut has spoken about the nepotism in the industry. Being an outsider yourself do you agree?
Yes. I do agree with her on this subject. It is the truth and it can't be denied. But this sad truth exists in every industry. I do understand it's a natural instinct to help and support your own but just because it's the norm it doesn't mean its right. Anyone with talent deserves a chance, and shouldn't be deprived of opportunities because of anything, leave alone nepotism. People in a position to help and make a difference to the industry and the professionals in it should be forthcoming and not biased. It takes a lot of courage to overcome our biases and personal choices and offer opportunities to the truly deserving.
How do you look at your journey so far?
The journey has been long, tough at times, very pleasant at times and like anyone else's, with its share of ups and downs, but satisfying. There's no greater pleasure than pursuing what you love. There is undoubtedly a lot of artificiality and pretence in this industry. People tend to hide their real selves and become someone that another person and situation demands. It's easy to lose yourself amidst so much glamour and show-off. But thankfully I have always been connected to my family which is simple, grounded and real and that's one of my biggest blessings. So I have managed it pretty well so far.
Why was Pink projected as a one-heroine film when you were as important as Tapsee Pannu?
I was and am of a similar opinion as far as Pink is concerned. Why it was projected and by whom it was projected, I have no real answers to. I can only speculate. Also as an industry we are majorly stuck in viewing artistes as leads, second leads or character artistes. Not many of us have the maturity and the wisdom to see an actor as an actor, nothing less, nothing more. Not many take each other along and project it as a team. People generally look out only for themselves but never stop pretending that they care.
Is being married a problem for your career in Bollywood?

It doesn't seem like a problem to me at all. But am sure there must be something to it, considering so many people, especially women postpone marrying. But it's changing a lot and hopefully our audiences, as in the West will also change their perception about actresses being married and view a talent as a talent and not on the basis of their single or married status.
Click HERE to read the original article.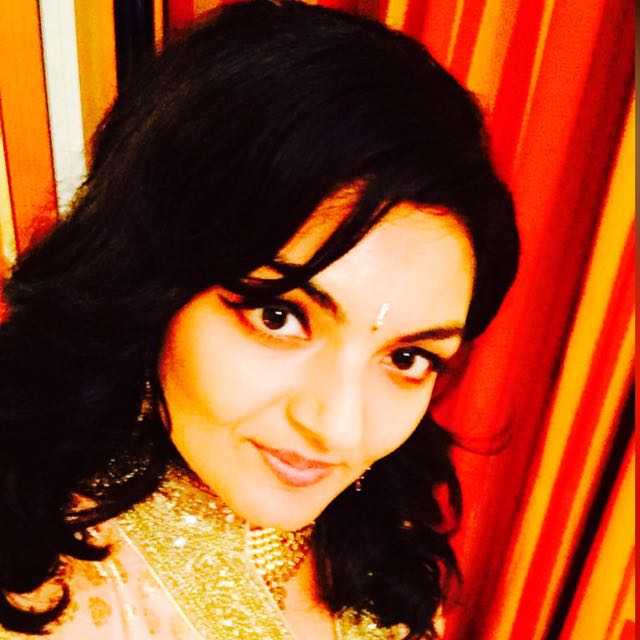 Vote for Shikha Dhingra For Mrs South Asia Canada 2017 by liking her Facebook page.


Loading ...