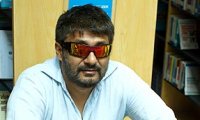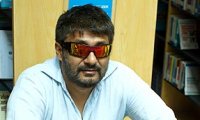 If there is one promo that has managed to shock one and all with its bold and explicit content, it's that of Vivek Agnihotri's
Hate Story
. Produced by Vikram Bhatt and directed by Agnihotri, the film stars Bengali sensation Paoli Dam along with Nikhil Dwivedi and Gulshan Devaiyah.
Bollywood Hungama's
Nikhil Ramsubramaniam caught up with Vivek Agnihotri and spoke to him about his boldest film that's sure to raise a few eyebrows in the days to come. Read one!
The promos of Hate Story are shocking , scandalous and hits you like a bolt from the blue. what do you have to say about that?
Shocking for the simple reason because Sex has always been considered as a taboo in our society. With time, as society changes, one needs to evolve too. Every society comes to a point when it goes through a transition phase. Hate Story is a first of its kind erotic thriller. We have not explored this genre of erotic thrillers in Hindi films before. The only film that I can think of which comes close to being an erotic thriller is Utsav which was a well made film. But that was a long time back and hence we thought why not come up with an erotic thriller in the modern context.
The promos have been released online but have they been cleared by the Censors to be played in theatres and on TV?
The promos which you see online are uncensored so it's impossible to play the same promo in theatres or on TV channels. Even if the censor board gives the promo an A certificate, I can play it only with films that have got an A certificate. That's why we thought its best to launch the promo online through the digital medium.
How did you get the idea of Hate Story? Is it based on a true story?
Every single story you derive from real life instances. Vikram Bhatt had written this very bold, taut and gripping script. He approached me to direct the film and when I read the script I was bowled over. I felt the time has come that we should make a film like this. At the same time, I was very clear that we are not going to make something just to titillate the audience.
We've had many love stories in Bollywood before, what prompted you to make a film called Hate Story?
Both Vikram and I believe that the only absolute truth is hatred. We always talk about love, peace etc. but in reality the whole world is busy sorting out issues relating to violence, hatred, vengeance, revenge etc. The presence of hatred in this world is too much. There is a Chinese proverb which says, "When you go on the path of revenge always dig two graves." That's what this film is all about.
Your film's heroine Paoli Dam seems to have shed all inhibitions and gone the full distance. How did you decide on casting her?
Paoli is a thorough professional and she has done steamy scenes in her earlier films as well. If you are a professional actor and you decide to do a film, I don't think you can say, "I won't do this, I won't do that." All great actors all over the world have done explicit scenes if the script demanded. It's only in Bollywood that we have actors laying down terms and conditions. It' because of the society we live in.
The film also has Nikhil Dwivedi and Gulshan Devaiyah, tell us a bit about their characters.
Gulshan is playing the anti-hero and after Baazigar and Darr, I don't think we have seen a great anti-hero in our films. The whole film is about the conflict between Paoli and Gulshan's characters. Nikhil is playing the anchor to Paoli's character. He plays a very sweet, caring and understanding boyfriend.
Your earlier films starred big names like Anil Kapoor, Suniel Shetty, John Abraham, Irrfan, Arshad Warsi, Bipasha Basu; why have you opted for a relatively new cast this time?
I don't agree that I have a new cast. Paoli has done over 25 films in Bengali, her films have been selected for National awards and have even made it to many international film festivals like Cannes. How does that make her a new actress? She is a highly accomplished actress. Even Gulshan and Nikhil are very talented actors who have done 2-3 films before this. Gulshan even does a lot of theatre.
All 3 of your films have starred Bong babes be it Tanushree Dutta (Chocolate), Bipasha Basu (Dhan Dhana Dhan Goal) or now Paoli Dam? Is that a coincidence?
You won't believe it but most of my girlfriends have also been Bengali (laughs). I have this Bengali kink I guess.
Considering the film has various sexual scenes and even liberal use of foul language, do you think it would be cleared without any cuts by the Censor?
I don't see any reason why there should be any cuts. We are clear in our communication that we are making an erotica- an erotic thriller. In an erotic thriller, there are bound to be sex scenes. Doing away with those is like making a war movie without any guns, firing or bloodshed.
Films with such a bold theme generally evoke a lot of mixed reactions and create controversy, are you prepared to handle that?
Of course. I don't know how well people are going to take to this bold film but it's only when you take a step like this, you move ahead in terms of bringing about social revolution. This film most certainly is going to start a debate. There will be people who will laud our efforts while some may have their objections.
The film has been produced by Vikram Bhatt, how did that collaboration happen?
I am delighted I got the opportunity to collaborate with Vikram. It's one of the most fantastic combinations and if more directors can collaborate with other directors, we would get a lot of quality cinema. Vikram is a highly experienced and mature filmmaker. He wrote a script and gave it for me to direct didn't interfere in any way.

Your last two films didn't really click at the B.O., how important is it for this film to work.
As far as I am concerned, my most successful film is Chocolate. The film got a lot of critical acclaim and whatever work I get is because of that film. It was ahead of its times. As far as Goal is concerned, we were the first people to make a full on football film and that itself was a success for the whole team.
Finally, what is the status of your other films Buddha In A Traffic Jam and Freedom?
Buddha In A Traffic Jam is complete and ready. We will start the marketing and promotions of the film soon and hopefully it should be out by August-September. The film deals with the subject of intellectual terrorism and is set in Indian School of Business (ISB) Hyderabad which is the 12th best business school in the world. It has been made with 570 students of ISB most of whom are going to be the future CEO's of our country. It has Arunoday Singh, Mahie Gill, Anupam Kher and Pallavi Joshi. Freedom we have begun work on the casting. It's a political biopic and right now I can only say that Madhavan is confirmed. After Hate Story releases, I will be travelling to Cannes Film Festival. Once I return from there, I will start work on Freedom.