We all know about the major feud between Govinda and his nephew Krushna Abhishek that happened two years ago. The rivalry just got murkier with Sunita Ahuja [wife of Govinda] and Krushna speaking about it in media reports.
In her version of the story, Sunita Ahuja has firmly maintained that there are no chances of reconciliation between Govinda and Krushna Abhishek. Sunita has expressed her anger in media reports speaking about how Krushna has always cashed in on the fame of being Govinda's nephew. She further went on to state how it was a shame that he has been talking rubbish behind their backs despite the fact that they have always loved him as their own.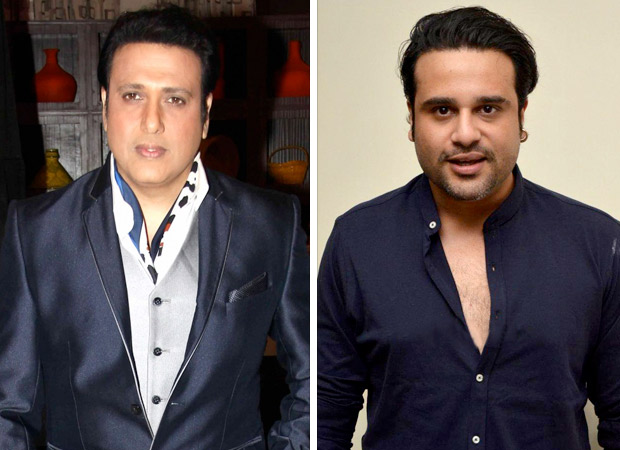 On the other hand, Krushna has denied these claims stating that he has gained recognition with his own work. He disapproved the allegations further asserting that Govinda has neither launched him nor has he ever performed on behalf of him. Calling these as appalling claims, Krushna maintained that he wouldn't be indebted to him in terms of his career. However, in the same breath, the comedian added that on the personal front, his Chi Chi Mama has always been there for him. He did back Sunita's claims that he stayed in their house adding that he lived with him for six years and they really loved and respected each other.
The entire matter blew up further, when Govinda and Sunita Ahuja remained absent for the birthday party of Krushna Abhishek and Kashmeera's twins. While Sunita maintained that they weren't invited for the party and that they were in London, Krushna has spoken otherwise. He stated in these reports that he indeed invited the Ahujas for the birthday of his twins. However, he believes that the family planned the London trip on purpose to stay away from the bash.
Reminiscing about how things went sour two years ago, Sunita expressed how upset she was when she read a post shared by Kashmeera on her social media profile. It seems that Mrs. Ahuja was extremely saddened after Krushna's wife took to her social media account to post about people performing for money after Sunita and Govinda decided to make an appearance on a TV show. They appeared on Krushna's show The Drama Company. Post that, Kashmeera took to her social media account to talk about 'people dancing for money'. The comment didn't go down well with Sunita who termed it as a sly move. Even though later Krushna and Kashmeera apologized to them stating that it wasn't indicated to them in the first place, Sunita was miffed with the move since it came right after their appearance on the show. Krushna, on the other hand, continues to maintain that it was indicated towards his sister Arti [TV actress].
Sunita Ahuja went on to discuss about how Krushna Abhishek and Kashmeera Shah went on to perform on Govinda songs during comedian Bharti Singh's wedding and how they continue to pretend to be normal. She has firmly concluded the matter adding that they have nothing to do with them anymore.
Elaborating on his version of the story, Krushna Abhishek has blamed Sunita Ahuja to have influenced the family to such an extent that even Govinda's kids refuse to talk to Krushna and his family. He confirmed that he has apologized to his 'mama' time and again about the comment he made on the show two years ago, despite the fact that he didn't believe that humour shouldn't be taken seriously. Asserting that nothing can change what they mean to him [Krushna], the comedian has given up on the matter as he mentioned that it is ok if things don't change. He has also revealed that Sunita Ahuja and his wife Kashmeera haven't been on talking terms since years.
He also spoke in media reports about how he tried to clear out the misunderstanding about Kashmeera's posts by reinstating on how it was meant for Arti but it has had no effect on their relation. He added that when his attempts failed, he realized that there was no point of trying to patch up.
Also Read: 'Dancing Uncle' Sanjeev Shrivastava's dream comes true upon meeting his idol Govinda
Click HERE to read more and view the original source of this article.


Loading ...