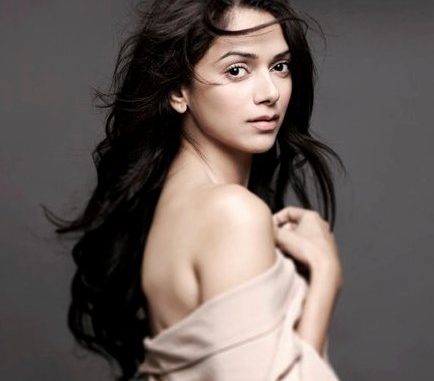 You can publish this article on your website as long as you provide a link back to this page.
This article was last updated on April 16, 2022

The Actress who is also a Classical Bharatnatyam Dancer.. The Actress who comes from Royal Lineages.. Another South-India soil Aditi Rao Hydari who started from Sudhir Mishra's 'Yeh Saali Zindagi' and now being appreciated for her performance in 'Murder 3' speaks Heart-To-Heart with Faisal Saif.
Let's start with your Journey first..
I am very grateful for whatever i have got. Because i come from outside. I knew nobody when i came here. My family has always taught me that i have to be the queen of my own Journey. I think so far i have taken Baby-Steps, But every step has been a 'Step-Up'. And that is where i see myself winning. If i am a good actor, I will definitely become a Star.
How difficult is for Aditi Rao Hydari to judge herself?
I am very Self-Critical. You may like my work or you may not, But i work very hard on my performance.
From a 'Sweet' Girl-Next-Door to a Bold Character in Murder 3?
The Sweet Girl-Next-Door also falls in Love, She also has Sex. It's Normal. In Murder 3, We showed about relationships and Intimate Content was obvious. The strength of the film was it had a very strong story. I was very happy to do this film. And honestly, I never thought of an 'Image-Change'.
And you did the part with Honesty?
If i am to play a Sexy Part or a Bold Part, I will play it the way it's Honest in me. Because i have to be happy with that. I will not confirm to somebody else's notion on what is 'Sexy' or what is 'Correct'. I have to be okay with my own notion and my Director.
Murder 3 was a Woman Centric film, It revolved around you. What was in your Control?
The only thing here which i can control is putting 100% in my work with my open heart. I have always been taught to never put a wall in between you and your Audiences. Give love and you will get love. The moment my director calls 'Action', I am completely in my Character. The moment it's called a 'Cut', I am out of that world. I function like that. The first thing that i figure about my role is if i have understood the nature of that Character or no. After that, I am completely Natural. This is the only thing which is in my control. Rest, It's the Director who brings out what he wants.
And you enjoyed doing Murder 3..
Yes. I really enjoyed doing Murder 3 to the core of my heart. I used to get exhausted at the end of the day, But i was always energized to do the next scene. And i think that is the victory of Murder 3. Doing Murder 3 gave me so much of Happiness and Satisfaction.
How much were you inspired with 'Vishesh Films' or as they say 'The Bhatt-Camp'?
For me to be a part of Bhatt-Camp is a Huge Privilege. They are very hard-working people. The put in a lot of money to make a good film, To tell a good Story. I have followed Vishesh Films and i think they are very good. They are very successful at what they do.
Do you think the success Murder gave to Mallika Sherawat, Murder 2 gave to Jacqueline Fernandez, Murder 3 will so the same to you?
It's very difficult for me to answer this question, But I think Murder 3 will do very good for me. I can never see a 'Loss' for an actor in Murder Franchise. I can never see a typical 'Imaging Slot' for me through Murder 3. The story revolves around me, I have 3 beautiful songs on me and to top it, I have an Amazing Co-Star Randeep Hooda with me. I have this feeling, Murder 3 will take me to another level in terms of commercial viability.
Why you don't approach Film-Maker's?
I don't know but i have this problem that i don't approach people for work. I cannot tell Film-Makers that can Sing and Dance. I want people to discover it. I think i shouldn't trouble them unnecessarily. It looks very UN-dignified.
What films are you working on?
I am doing Akshay Kumar's 'Naam Hai Boss'. Even those people contacted me after seeing one of my Photo-Shoots. They eventually found out i did 'London Paris New York' and i can act (Laughs). There are also couple of other projects which are In-Talks.