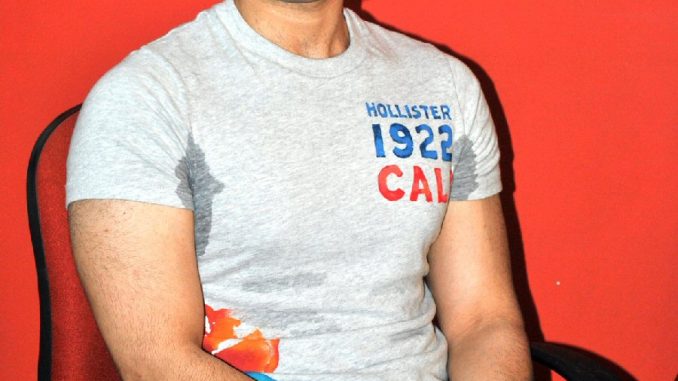 This article was last updated on April 16, 2022
Canada:

Oye! Times readers Get FREE $30 to spend on Amazon, Walmart…
USA:

Oye! Times readers Get FREE $30 to spend on Amazon, Walmart…

Tusshar Kapoor, The actor and brother of T.V.Queen Ekta Kapoor debuted in Bollywood with the film 'Mujhe Kucch Kehna Hai' alongside Kareena Kapoor. The actor was only taken seriously with Rohit Shetty's Golmaal Series. With over 30 films to his credits, Tusshar feels nervous and excited for his every new film which he acts in. The actor who dropped 'Kapoor' from his surname and added an 'S' to his name goes candid with Faisal Saif.
What is your approach towards a particular role you play in a Film?
My approach is like i get nervous on every film that i do. Every new film to me is like a first day of my school. Will the teacher be nice, Will the rest of the student be nice? The exact fever what you get on first day of your school, Is my fever on every new film i do. When i start to work on any film, I enjoy to my core before starting. I keep looking at the script and rehearsing it many times. I try to understand my characters and work on it.
You don't feel the Stress-Level in your Home Productions?
Yes i do. In fact there i ask myself if i am taking it very lightly just because a movie is my home production? When an actor is in front of the camera, It does not make any difference if the film is your Home Production or an outside banner. The scenario is the same.
How do you compare Shootout At Lokhandwala to Shootout At Wadala?
Shootout At Lokhandwala was a hardcore action film. Shootout At Wadala is more of a Realistic film which is based on a True Story. Besides this one being a serious film, It still has a package of Romance, Comedy and Masala. Shootout At Lokhandwala was a much bigger film, It was a Larger than Life kind of a film. This one is a much more serious film.
What is your character in Shootout At Wadala?
I play a Muslim guy in the film who meets Manya Surve (John Abraham) in jail. This is the 70s era we are talking about. My character was 13 years old when he went to jail for the first time. When Manya Surve makes his own gang and i join him and we become the enemy of Dawood Ibrahim's gang, Despite of being a Muslim, I join a Hindu Gang. This what my character in the film is. My character is the one who makes Manya Surve gang aggressive and make a Hindu gang.
So you support friendship in this film?
There's a dialogue in this film that Friendship does not have any cast or a religion. A true muslim can give his life for friendship.
The songs of the film are Popular, Any personal favorite?
As far as the audio goes, It is definitely "Laila" and for the video, I love all the songs. Priyanka Chopra has performed terrifically.
Any film of your dad are you planning to remake?
No we have not planned anything as such. But if given an opportunity, I would love to remake my dad's 'Farz'. I think it was an awesome film. If you can present an old wine in a new bottle, Why not?
It is heard that you all are planning Jeetendra's biography?
No we are not. In fact i have already denied this in media too. But yes i am planning to celebrate his 50 Years in Indian Cinema very soon.
Do you plan to take care of Balaji Telefilms in future?
I would love to take care of Balaji Telefilms sometimes in future. But right now i am here for the family support. Balaji has a huge team of creatively talented people. I have already started a discussion which is not regarding directing a film, But as a Producer. Maybe i end up with it but with my style and in a different manner.
As an actor, What matters to you the most?
Box Office is the main thing that matters to me. But i would also like to be appreciated by the critical audience. Appreciations of any kind is very welcome.
What is the next film you are working on?
The next film is called Bajaate Raho by Eros International.
You can publish this article on your website as long as you provide a link back to this page.