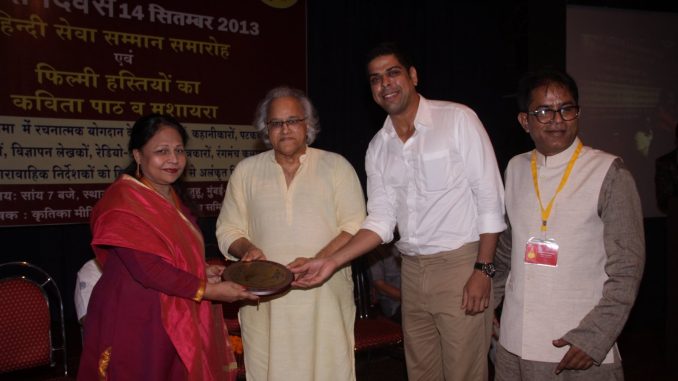 Veteran Journalist Lipika Varma has a fresh reason to celebrate her success as she has yet been awarded once again by the Vishwa Hindi Academy (Mumbai) for her commendable work in the field of Hindi Cinema.
Not many are aware of the fact that Lipika having qualified in English literature and having dedicated her services in the field of education is well versed in the Hindi Language too. She is moreover proud of the fact that during her schooling days, She had opted for the mother of all languages which is termed as Sanskrit.
Earlier Lipika was awarded in the category of the Best Journalist award. Unquestionably these awards make her more passionate towards her profession and her on-going dedication to the Hindi Cinema which has a worldwide audience. Kudos to the woman!