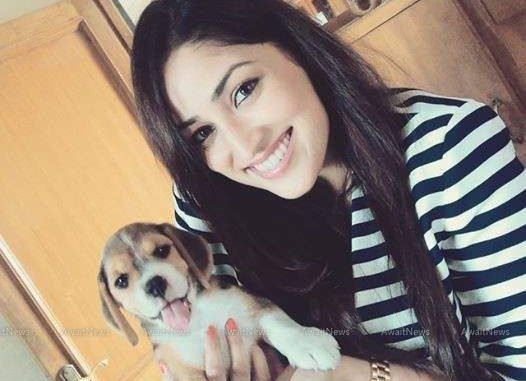 This article was last updated on April 16, 2022

Yami Gautam's parents recently took a train from Chandigarh to Mumbai to meet the actor, not because they prefer the railways, but because a special member of their family needed to accompany them. This member happens to be none other than their pet dog, Polo.
For some time now, this Badlapur (2014) star has been yearning to meet the pup, who is only a few months old. Since the dog lives with Yami's parents in her hometown, she rarely gets to meet him.
An insider close to the actor says, "She requested her parents to bring him to Mumbai so she could spend some time with him. Since there was some complication with regards to taking Polo by air, the parents decided to bring him to Mumbai by train."
Yami was elated to see her entire family. They will live with the actor for the next few months, after which they will decide whether Polo is to continue staying here or whether he will head back to Chandigarh. "Since Polo is young, and needs a lot of care and training, she tries to spend as much time with him as possible after she is done shooting for the day. While her house help looks after him when she's not at home, she ensures she takes him out for a walk whenever she can."
You can publish this article on your website as long as you provide a link back to this page.