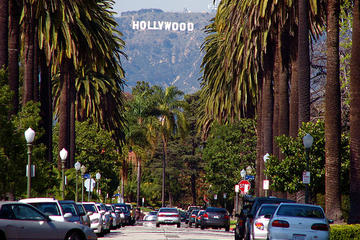 This article was last updated on April 16, 2022
The Conjuring 2 (English)
The Conjuring 2 follows the story of paranormal investigators Ed and Lorraine Warren investigating a gruesome murder in Amityville. While investigating the case under the pretence that the murderer was possessed by an evil spirit, Lorraine is led to the basement of the deserted house by the spirit of a young boy. There she discovers a frightening apparition that is clad like a catholic nun. Later despite returning home, Lorraine is haunted by constant dreams of the demon, while her husband Ed also experiences a series of nightmares. Unable to sleep, Ed decides on painting his tormentor on canvas to gain relief. However, to Lorraine's dismay, Ed's dreams have been plagued by the same demon.
Simultaneously, while Ed and Lorraine are having problems of their own, across the seas in Enfield, England, a family of five, four kids and their mother, start experiencing disturbing paranormal activity in their house. At this point, the family is approached by Father Gordon who approaches Ed and Lorraine asking them to look into the happenings in Enfield, before the church involves itself in it. Following this, the couple sets off to England to help the single mother raising four children alone in a house plagued by malicious spirits. But will the ghostbusting couple emerge victorious or will the forces of evil prevail is what forms the rest of the film.
Source: Bollywood movie previews original article at The Conjuring 2 (English)
You can publish this article on your website as long as you provide a link back to this page.