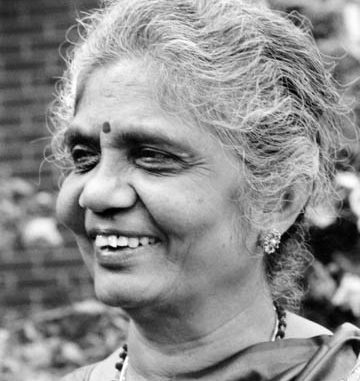 A thing of beauty is a joy for ever!
Beauty does emanate from
such different facets of life.
Fluttering butterflies, frolicking lambs
fields of flowers, flitting fireflies,
the glint in a loved ones eyes,
a baby's smile, sunset painted skies
the passion of the orator
the lithesome grace of the dancer
the piety that springs forth
from the melodious singer's voice
gently invading and captivating me. . .
However, why is beauty is so fleeting
as change always distorts and destroys
every single material thing in the cosmos?
Isn't there anything that can remain
beautiful perpetually to spread eternal joy?
Why not? Our emotions can imprint
moments of infinite beauty
in our mind's eye and immortalize
them in countless ways.
The outpouring of selfless love
in the spoken and written word
the lilting melody of an instrument
the soul stirring voice of the singer
the vivid portrayal of an actor
the superb performance of a maestro
do etch lovely memories in our minds.
The Sathya Sai Global 'Ahandanama Bhajan',
the annual 24 hours of devotional singing
heralding Guru Sai Baba's 84 th birthday,
was on 7nth Nov. Saturday 6 pm to Sunday 6 pm.
As I entered the Toronto Mandhir that Sunday
the throb of the pulsing spiritual vibrations
created by the fervent faith and devotion
of so many singers both young and old
did engulf and envelop me with such force,
nurturing and elevating my awareness
that I literally staggered under this experience
filled with God's love, grace and beauty.