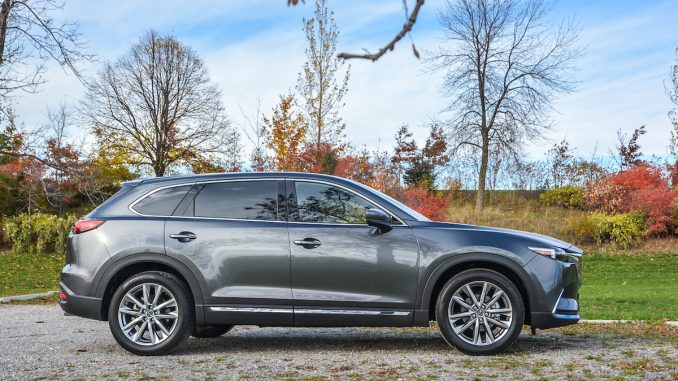 You can publish this article on your website as long as you provide a link back to this page.
This article was last updated on April 16, 2022
In a market ripe with crossovers, being a standout isn't easy. The 2016 Mazda CX-9 is not only one of the better looking three-row crossovers, it's also downright fantastic to drive.
Fantastic, is however subjective. But unlike many of its competitors in the large crossover segment, Mazda keeps a staunch focus on driving characteristics above all else. That alone should be reason enough for some.
With over 2,000 units sold so far this year, the completely redesigned 2016 CX-9 is already on its way to being the best selling CX-9 Mazda has ever sold here in Canada. So what is it that makes Mazda's big guy so good? Is it even any good?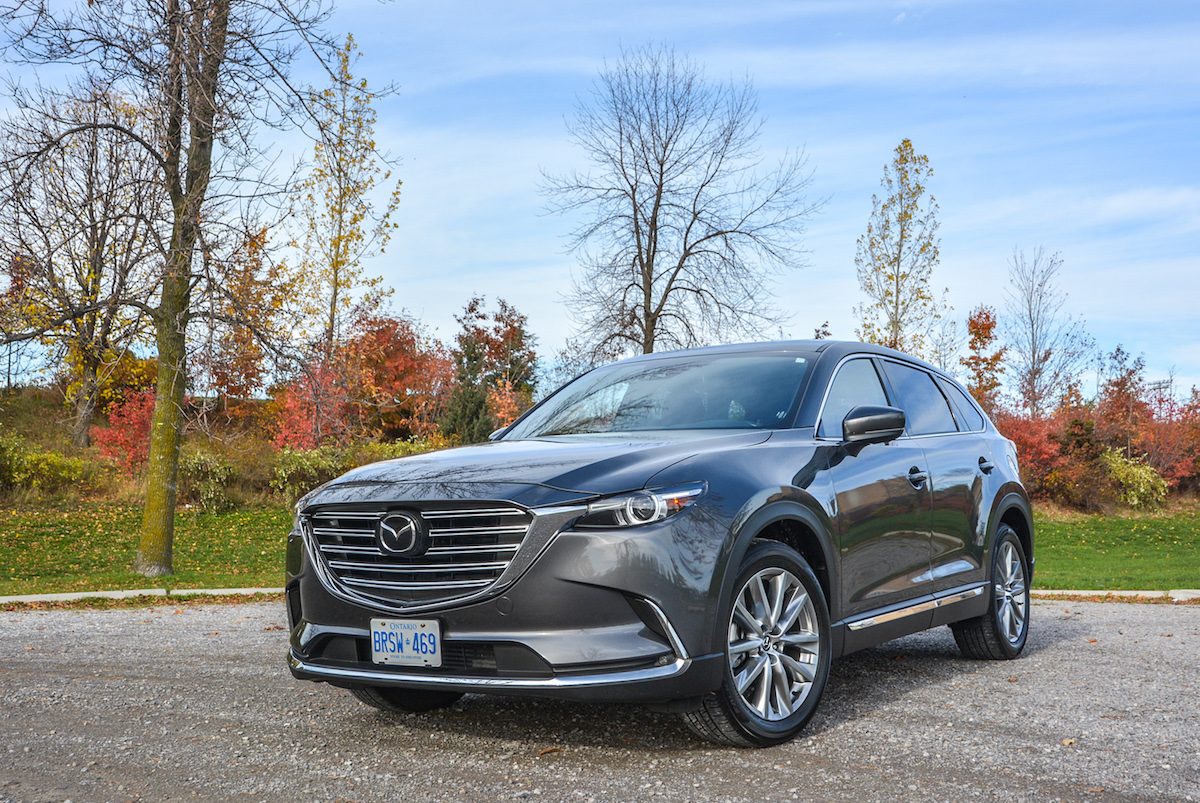 Likes
– At first, second, or fifteenth glance, there's little doubt that this is one very good looking big vehicle. Often on the account of functionality, which after all is supposed to be a large crossover's primary purpose, automakers sacrifice looks for things like more cabin space. Mazda does here what it's done with all their vehicles lately, chucked the old wisdoms to the wind and focused on building a car for car-people; sensibilities be damned.
– It's that very focus that also allows the company to gift such driving joy to a large vehicle. Sure, we can argue about the sense of buying a crossover if you want driving joys; but truth is, not everyone can (or wants to), own multiple vehicles. So if you've got kids, a large family or simply a lot of junk in your trunk, but still want a bit of "woohoo" around the bends, then you want this car.

– Mazda's infotainment controls, screen layout, and overall system usability is by far one of the best in the industry. Called the HMI (Human Machine Interface) Commander, the combination of control knob, volume knob, and five large tactile buttons by the arm rest allow drivers to control all their on-screen functions without ever having to look down.
– For this review, I'm driving Mazda's top-trim CX-9 Signature. Ringing in at over $52,000 before taxes, this is one pricey Mazda. You do however, get quite a lot for your money. On the visual side, real rosewood cabin trim, elegant stitching details, premium Nappa leather, all rolling on 20-inch wheels makes it all look the money. Plus you also get all of Mazda's active safety and driver assistance tech, which includes: Radar Cruise Control, Smart Brake Support, the Distance Recognition Support System, Forward Obstruction Warning, Lane Departure Warning System, Lane-keep Assist System, and their High Beam Control System.
Dislikes
– I'm not a fan of safety and assist systems being artificially limited to top trim levels, a practice that limits the access to good safety systems for the sake of a higher transaction price. Except for the Signature trim, where it's standard kit, all of the aforementioned active safety and driver assistance features are only available on the $45,500 GT trim as an $1,600 option. GS and GS-L buyers will just have to make do with wishful thinking in a collision situation.
– Pretty heels aren't great if you're raking leaves. Similarly, the sleek and sexy CX-9 design comes at the expense of some utility. Think of this as less of a dislike, and more of a heads up. If your primary concern is cabin space, you'd be better served with the likes of a Honda Pilot.
– Yes, we love Mazda's infotainment system, but it does have one major shortfall. For those looking for Android Auto or Apple CarPlay connectivity, you're out of luck.
Verdict
With the 2016 CX-9, Mazda stays true to its brand promise of building desirable cars for drivers who enjoy driving. For those willing to pony up, there's even a ton of luxury to be found in one of these. If you're in the market for a three-row crossover that doesn't ask you to compromise having fun behind the wheel, it's hard to go wrong with the CX-9. That is, of course, if you can live with the compromise in utility.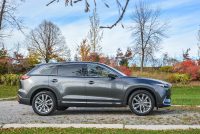 Photographs by Kanishka Sonnadara