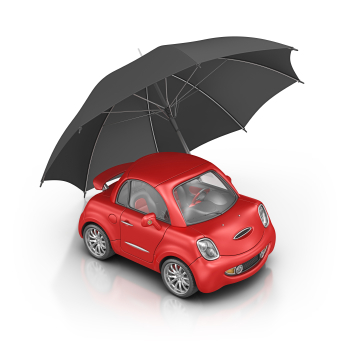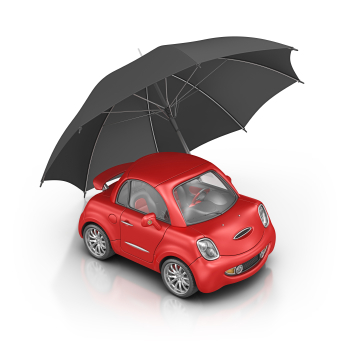 Insurance is a complicated topic, and left up to the companies themselves, the average person will never really be able to figure out the nuances of it all. With that in mind, here's us taking a swing at simplicity.
Thousands of vehicles are bought and sold in Canada every day. A majority of these purchases are not based on what's easily one of the most important new vehicle purchase decisions today: insurance. Believe it or not, the cost of insuring a vehicle can add up to one-third a new vehicle's purchase cost in just the first year's premiums alone!
With that in mind, weighing-in the true cost of vehicle ownership should also begin with some research in to how much it costs to insure your vehicle. Vehicle insurance costs vary from person-to-person, company-to-company, and of course vehicle-to-vehicle. So, to make things a little simpler, and to get you thinking about how cost of insurance will affect your next vehicle, we've compiled a list of the top highest and lowest rated vehicles for three different insurance rating criteria.
These numbers are limited to vehicles between the model years 1997 to 2009 and come to us courtesy of the publically accessible data – that means you can look this up too – from the Insurance Bureau of Canada (IBC).
If you've ever spent any time on public roads recently, you quickly realize how easy it is to get in to a collision situation. Whether or not a collision involving a vehicle is an accident, it ultimately affects insurance ratings for that make and model of vehicle based on how much that particular collision costs the insurance company.
Vehicles with the highest collision claim costs
2005 Mercedes-Benz SL500/SL600/SL55/SL65
2005 Subaru Impreza WRX & WRX STi
2007 Subaru Impreza WRX & WRX STi
2006 Nissan 350z
2004 Nissan 350z
Vehicles with the lowest collision claim costs
1997 Mazda MX5
1999 Mazda MX5
2002 Mazda MX5
1997 Pontiac Transport/ Oldsmobile Silhouette
2001 Mazda MX5
Next to collisions, one of the largest claim categories is comprehensive claims. This includes everything from flood and fire damage to vehicle theft. Although having comprehensive coverage for your vehicle is not mandated by law, it is usually a good idea for newer or more expensive vehicles and may be required for vehicles that are being leased.
Vehicles with the highest comprehensive claim costs
2006 Hummer H2
2009 Toyota Highlander 4WD
2008 Audi Q7 AWD
2009 Toyota Venza AWD
2006 Subaru Impreza WRX & WRX STi
Vehicles with the lowest comprehensive claim costs
1998 Ford Escort
1998 Chevrolet Metro Sedan
1998 Buick Skylark
1997 Chevrolet Cavalier Sedan
1998 Chevrolet Metro Hatchback
Whether with a new car or older one, a lot of drivers wonder how likely it is their vehicle will be stolen. Thanks to the statistics gathered and maintained by the IBC we can look up almost every make and model of vehicle around today. Here we take a look at just the two ends of the spectrum: most likely to be stolen, and least likely.
Vehicles with the highest theft frequency rates
2000 Honda Civic SiR
1999 Honda Civic SiR
2002 Cadillac Escalade
2004 Cadillac Escalade
2005 Acura RSX Type S
Vehicles with the lowest theft frequency rates
1999 Ford Escort Wagon
2004 Saturn LS2 Sedan
2002 Ford Thunderbird Convertible
2006 Ford Crown Victoria/ Mercury Grand Marquis
2004 Hyundai XG350
Keep in mind that the vehicles listed here are just five from each category, not seeing the model you have in mind on one of these lists doesn't mean that it either isn't low or high, or wasn't just number six. Also, the criteria used here is only three of many more. In addition to all the information about your vehicle, your premiums are determined by so many other factors as well. Your personal driving record is probably the biggest variable when shopping for automobile insurance, next to it will be where you live. Different provinces have different theft rates, and cities generally tend to have higher collision rates. So even if you've got a '98 Ford Escort, you can easily be paying more for insurance than someone with a '06 Hummer H2.
Despite the data available to us through IBC, each insurance company and their corresponding underwriters can rate vehicles differently. To use a personal example from a few years ago from the Motorcycle world, I found that Company A rated my 250cc cruiser the same as a 250cc sport bike while Company B had distinct rating differences resulting in lower premiums for me.
The takeaway is to use the data available to us as a guideline, but do your research independently as it relates to your personal situation. Saying the Mazda MX5 is cheap to insure is as much a misnomer as to say that the very popular Toyota Highlander is impossible to insure.
One of the best tips I can offer you when shopping for automobile insurance is to use a real-time online quoting tool as the one available from pricemyride.com (for Canada only). Once you have all your driver information filled in, you can simply keep plugging in different makes and models of vehicles to figure out how that vehicle is rated with your driver profile.
Kanishka Sonnadara can be found on Twitter @autoKsS