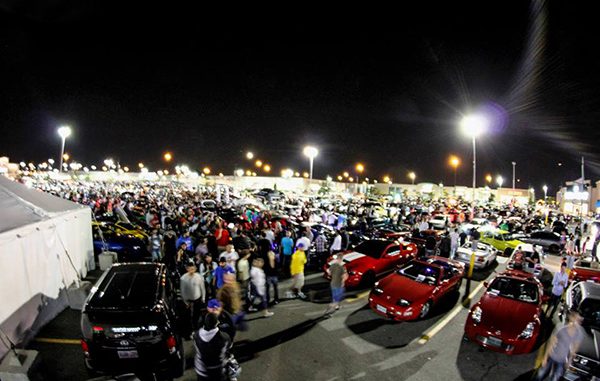 This article was last updated on April 16, 2022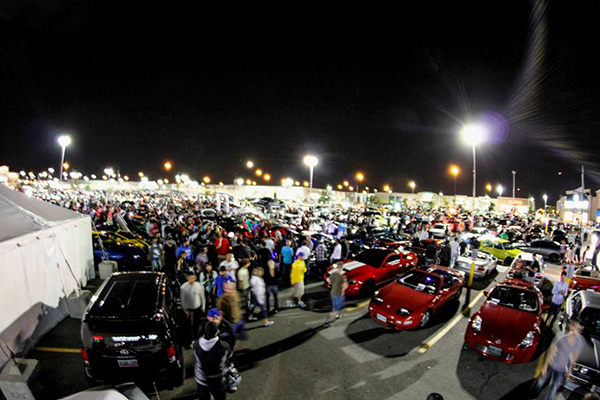 There are local car club meetups, and organized show n' shines, and then there is Ertefa. This gathering of modified cars, classics, imports, exotics, and motorcycles of all shapes and sizes has grown from its humble origins as a few friends hanging out with their cars to a mass gathering place for thousands each Thursday.

In a few short years, this summertime only mash-up of car culture has swelled in numbers and attracts the kind of crowds that other local auto events can only dream of. With a distinct lack of deep pocketed official sponsors or even formal organizing until recently –the Ertefa crew have begun controlling parking lot access and trying to keep attendees from turning nights in to a police ticket fest– the popularity of the event defies all conventional logic.
Ertefa can easily be billed as the largest weekly celebration of car culture in Toronto; although it is worth noting that the meet has always been held in Woodbridge –just north of the city. The gathering has always called one or other shopping plaza parking lot home in the Hwy 7 and Weston Road area. Currently, Ertefa is run out of the Canadian Tire parking lot with unofficial support from the retailer.
This free and unrestricted gathering of cars/bikes attracts everything from Lamborghini Gallardos, Murcielagos, Ferrari 458s, F430s, Testarossas, Range Rovers in nearly every imaginable combination of aftermarket customization, rare McLaren MP4-12Cs, and even an elusive Ford GT or two. There is of course no lack of modified Subaru STIs, Mitsubishi Evos, Nissan GT-Rs, 350/370Zs, VW GTIs, Hyundai Genesis Coupes, Scion FR-S, Infiniti G35/37s, BMW 3-series of every variety including numerous M cars, Toyota Supras, and of course the plethora of Civics all varying from slightly to highly modified.
More recent gatherings have also seen a steady increase in motorcycles making it out. Last night's event played host to at least a couple hundred bikes including Ducati Panigales, Harley Davidson VRODs, and even a classically styled Triumph Bonneville –which I brought along.
Tesla
Until this Thursday's event, no automaker had ever made a formal appearance at Ertefa before. Somewhere between the burnouts, motors being revved to redline, and Got Ass girls, Ertefa isn't exactly the kind of scene major OEMs are known to cozy up to.
Canadian Tesla however made a very noticeable presence with a slew of Model S sedans and even a couple of customer owned Roadsters this week. Since Ertefa is an open-to-all event, as an OEM Tesla was present as a special guest with central positioning within the event grounds –a nice touch that gave this latest event a highlight element.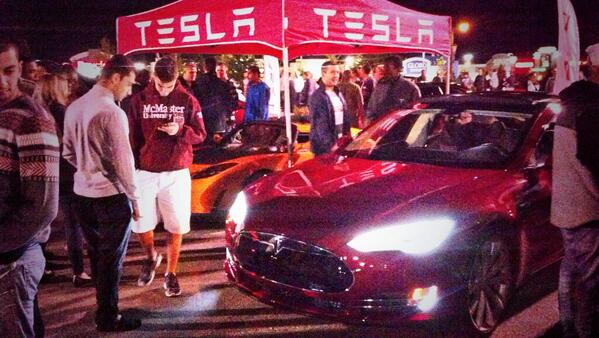 Martin Paquet, Manager for Tesla Yorkdale who was on site at the event –along with a slew of showroom staff– seemed pleased with all the positive attention the all-electric vehicles were getting. In a gathering of loud engines, and even louder exhausts, the whisper quiet Teslas were making quite the stir.
Despite the lack of any formal crowd control or structure, Ertefa meets continue to thrive. If its growth and popularity continues without any major future incidents –cue the drag races and accidents that got it shut down by York Region police a few times– it's likely that we might see other auto manufacturers join in on this uncannily successful celebration that brings together the many facets of car and bike culture in a way often unseen.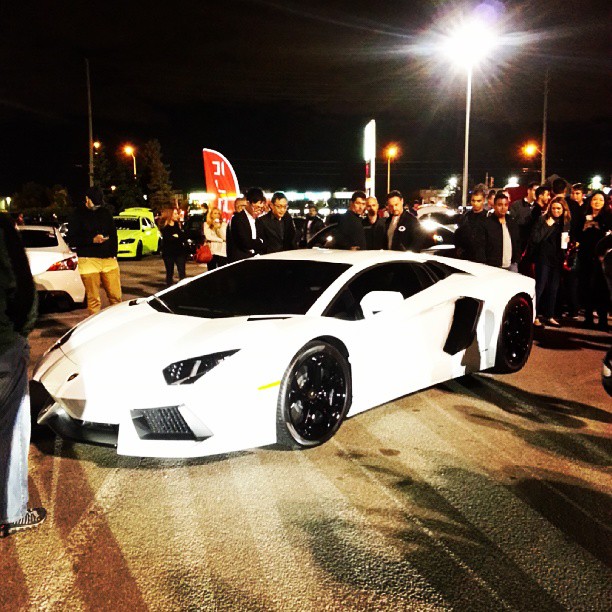 Contact Kanishka Sonnadara on Twitter @autoKsS or by email kanishka[at]oyetimes.com
.
You can publish this article on your website as long as you provide a link back to this page.