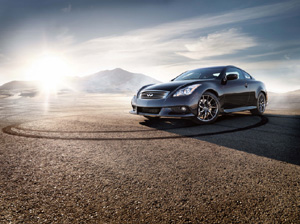 We're days away from the start of the 2011 Montreal Auto Show. And Infiniti is set to show off it's first IPL vehicle in Canada at the show. The new IPL model will come in the form of a 2011 G Coupe.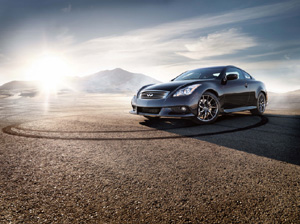 Wondering what IPL is? Infiniti Performance Line is to Infiniti what AMG is to Mercedes-Benz, or M tuning is for BMW.
IPL Infiniti vehicles will have more power, handle better, and will offer more aggressive sporty styling.
As of this writing I'm yet to drive one, so will reserve commentary on how all these IPL updates affect the driving characteristics of the car.
So what can we expect from the new 2011 IPL G Coupe?
For exterior looks we see exclusive to IPL 19-inch wheels, more dramatic front fascia and rear bumper, sculpted side sills, rear spoiler, and round exhaust tips.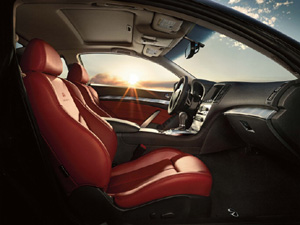 The theme stays the same inside, with beautifully finished trim, a deep red or black leather everything that continues the sporty feel without sacrificing on tasteful details like double stitching.
The IPL G Coupe is powered by a finely tuned and tweaked 3.7L V6 producing 348 hp and 276 lb-ft of torque. The list of exhaust, braking, steering, and suspension refinements is long; but Infiniti summarizes it all by saying it 'redefines total vehicle performance'.
Want to get up close and personal? Make your way to the 2011 Montreal Auto Show starting on January 14
th
. For those who won't be attending the show, we will be covering the event, and will bring you exclusive close-ups of the Infiniti Performance Line G Coupe and other exciting vehicles on display this year.
Contact Kanishka Sonnadara at kanishka@oyetimes.com