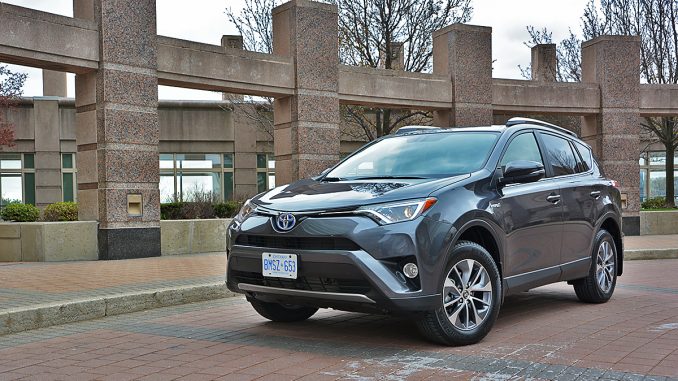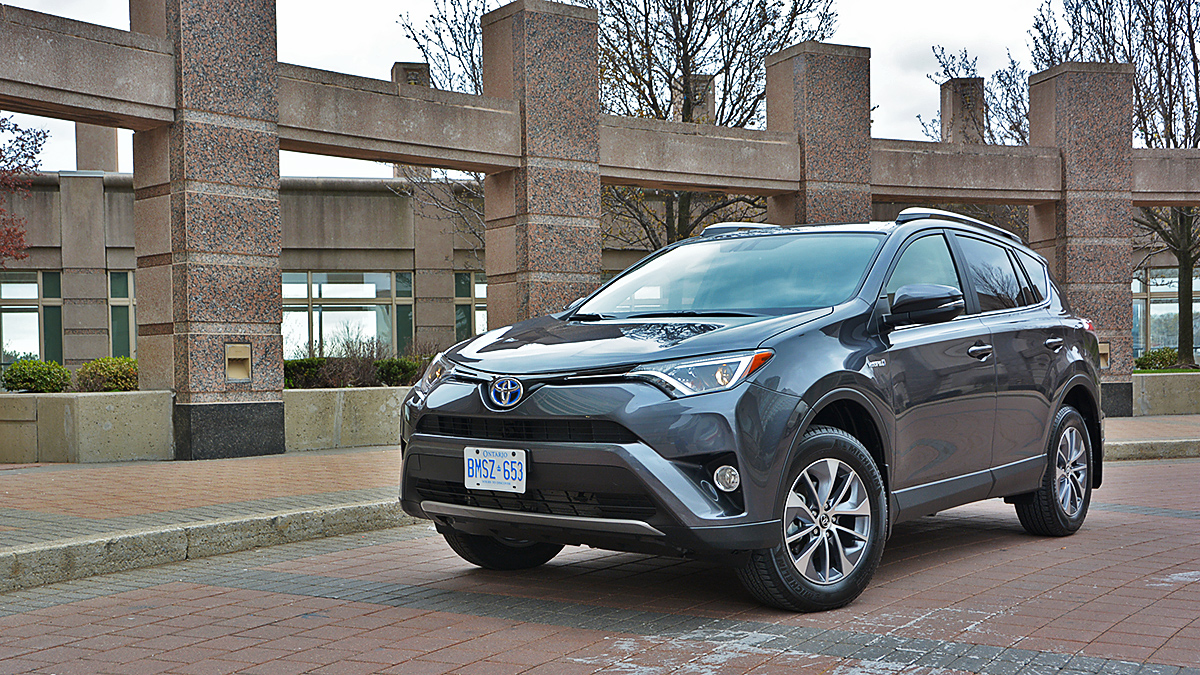 Toyota sold 42,246 RAV4 crossovers last year making it the second best selling crossover in Canada for 2015. The RAV4 is also Toyota's second best selling vehicle bested only by the Corolla. It's no stretch to say that this is one very important vehicle to the brand, so the introduction of a hybrid version of the RAV4 is not something Toyota took lightly.
"With the joining of two pioneering concepts that changed the automotive landscape, we've created the ultimate RAV4 line-up," said Larry Hutchinson, Vice President of Toyota Canada Inc. "By delivering on our promise of exceptional fuel efficiency, performance and design, we're shifting people's perceptions about hybrid cars and proving they really can have it all when purchasing a vehicle."
The all-new 2016 RAV4 Hybrid features a 2.5-litre 4-cylinder engine alongside its electric powertrain capable of a total 194 horsepower channeled to an all-wheel drive system through a continuously variable transmission. Because of the hybrid system, the crossover still manages far better fuel economy despite the higher power rating than the standard RAV4; official figures are are 6.9/7.6/7.2 City/Highway/Combined L/100 km.
Spending a week and few hundred kilometres behind the wheel of 2016 Toyota RAV4 Hybrid XLE I found myself pleasantly surprised and at times a bit frustrated.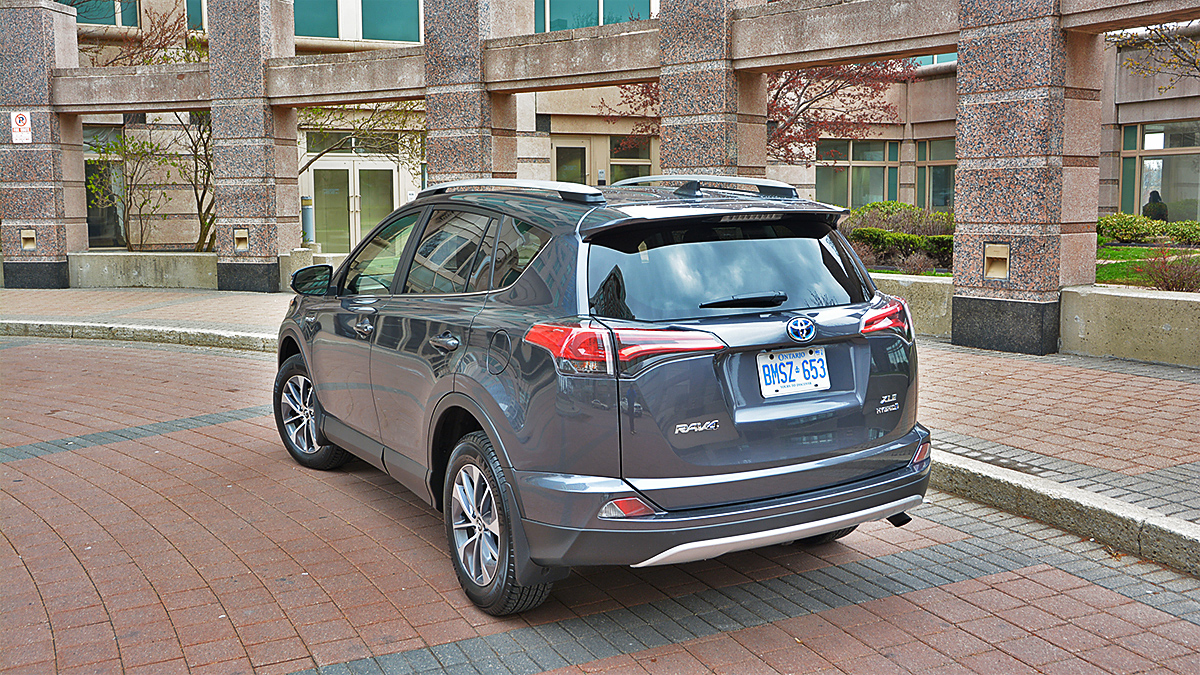 Likes
– Burying your right foot into the throttle pedal results in a brisk, sometimes even tire chirping launch from a stop. No one ought to look for sportiness from a small, economy crossover, but the hybridization of the RAV4 has made it, well, a little sporty.
– You're unlikely to hop into a RAV4 and think "hmmm, where's the climate control" or "how do I change the radio station". Unlike some of it's rivals (*cough* Honda *cough*), Toyota hasn't mucked about with high styling over usability and instead focused on familiarity. If you've driven any Toyota in the last ten years, you'll know exactly how to operate everything in this new one.
– The RAV4 Hybrid is the latest in a long lineup of Toyota hybrids that span back over a decade. In all that time, the company has refined their offerings and what comes to you today in the form of the 2016 RAV4 Hybrid is easily one of the best implementations of the technology on the market. Not only does the hybrid system make for segment leading fuel economy, it also doesn't interfere with getting behind the wheel and just driving, there are no quirks, just a simple, predictable driving experience.
– The beltline of the new RAV4 may be a touch higher than I'd like it to be, but Toyota's small crossover is still far more attractive than some of its competition in this segment. Toyota designers have also seen to it that the RAV4 is well in line with the rest of family while still maintaining a look unique to itself.
Dislikes
– Infotainment options. Or rather the lack thereof. My XLE trim tester came equipped with a 6.1-inch display audio system. The Limited trim, for $38,515, comes equipped with a 7-inch screen with built-in navigation. Neither of these systems however support Android Auto or Apple CarPlay; tech options which are available in competitor vehicles for many thousands of dollars less and is arguably the only infotainment option needed in a modern vehicle.
– It may be a touch sporty off the line, but throw it into a corner and the RAV4 Hybrid feels well out of its element. Putting around, it's a rather peaceful and quiet ride, but the moment the roads get rough or twisty, it becomes evident that this is most definitely not a driver's car.
– It's a hybrid, you have batteries, those batteries have to go somewhere. In the RAV4 Hybrid's case, those batteries reside under the rear seat and impede into the cargo area. Cargo area storage space decreases 80 litres from 1,090 L to 1,010 L compared to the gasoline only vehicle. There's also a small decrease in fuel tank size from 60 L to 56 L.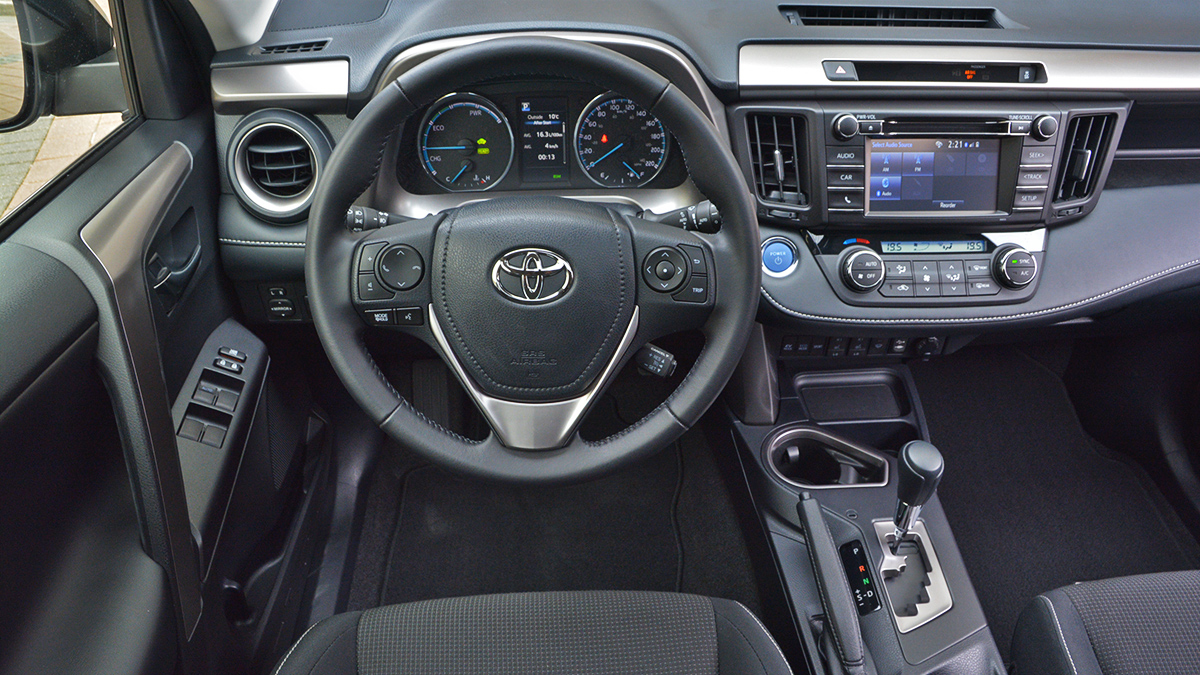 Verdict
The RAV4 was already a great crossover and judging by the numbers, one that was well liked. By introducing a hybrid version of it, Toyota offers up a way for RAV4 buyers to have great fuel economy with much of the utility and ease of use the RAV4 promises. Considering there really isn't much in the way of competition for Toyota in this segment, the RAV4 becomes a defacto choice for anyone looking for a small crossover that's also a hybrid.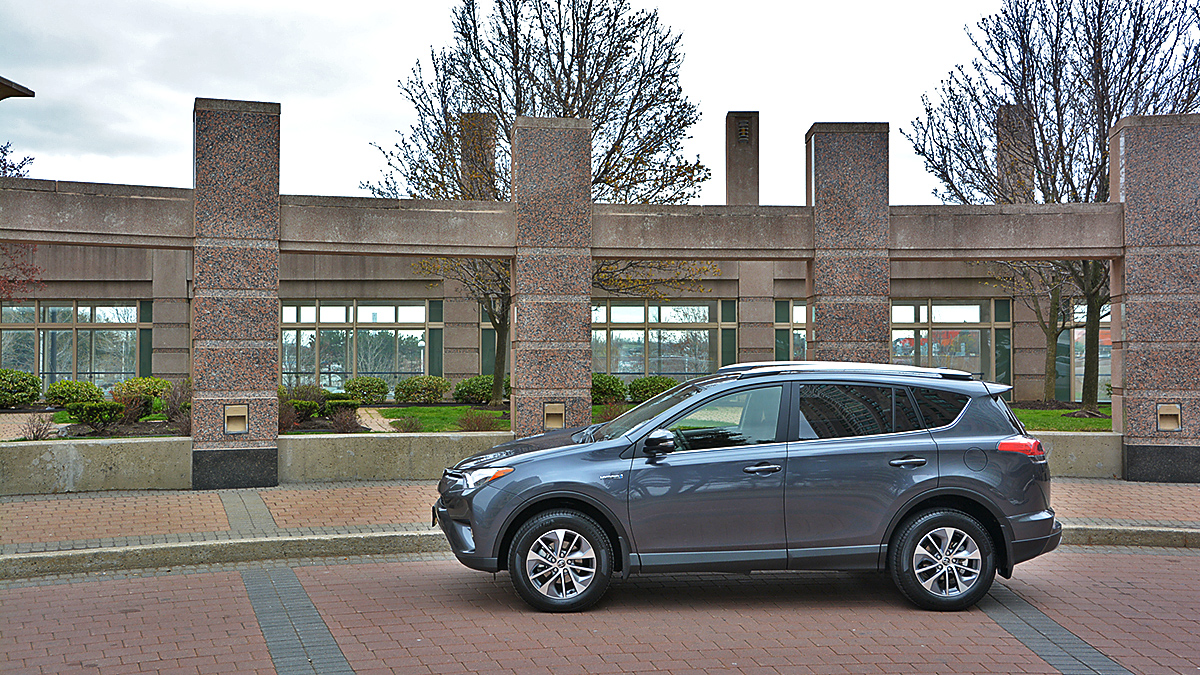 Specifications
Model: 2016 Toyota RAV4 Hybrid XLE
Engine: 2.5 litre, 4-cylinder plus electric motors
Power: 194 horsepower (hybrid system total)
Transmission: CVT with programmed simulated shift points
Layout: All-wheel drive
Seats: 5
Trunk space: 1,010 / 2,000 litres (rear seats up / down)
Fuel economy (L/100 km): 6.9 city, 7.6 highway, 7.2 combined
Base MSRP: $34,715
Price as-tested: $41,365
Photographs by: Kanishka Sonnadara