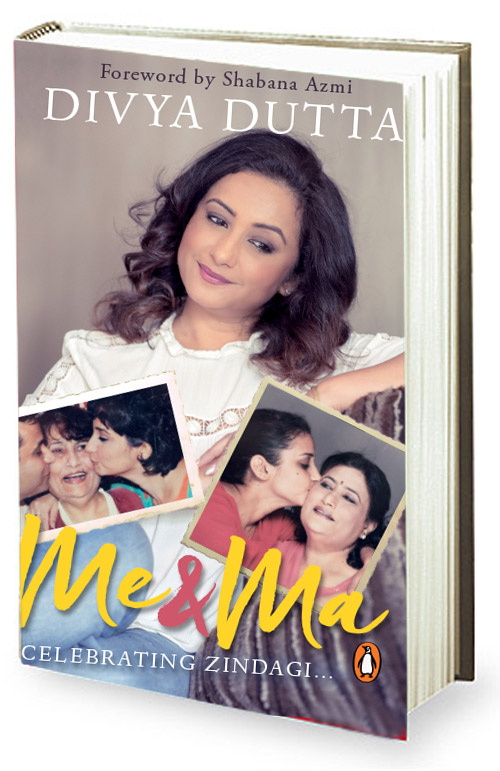 Time and again, one does see a celebrity come up with an autobiography, or someone else do a biography of him/her. As a matter of fact last few weeks have seen a flurry of books being rolled out on celebrities. Karan Johar, Rishi Kapoor, Shatrughan Sinha, Rekha, Dara Singh, Asha Bhosle, Naseeruddin Shah – It has been a long last. As a matter of fact Ayushmann Khurranna, just at the beginning of his career, also brought out a book recently.
Hence, it is surprising when Divya Dutta chooses her mother, and not herself, as the subject of her debut book. She talks about her mother, who has recently departed, and comes up with a quick-fire 200 odd page book which makes for a rapid read. That by itself is special since not many have actually done something like this before.
There were a couple of areas that the book could have actually delved into. First and foremost, a book look like this which has been helmed by a celebrity herself could well have turned out to be her own life's account. That of not just her relationship with her mother but also largely about the films that she has done and her own career journey with the mother just playing a pivotal element. Secondly, it could have turned into an emotional weepy drama where Divya could have given a heartfelt account via a sob story.
Well, Divya stays away from both these angles, and that is something remarkable indeed.
So no, she doesn't use Me & Ma as a platform where she could stand upon and elevate her own film career. So while she is making some interesting choices as an actor currently, she doesn't leverage Me & M to further enhance that. Secondly, she doesn't use this book as a medium to let her own emotional outburst come by. She doesn't make it a weep fest and she doesn't try to earn brownie points by seeking shoulders to cry upon.
Instead, what she does is share a number of incidents, countless anecdotes and warm moments centred on her mother which do keep you engaged, and at times also bring on smiles. Sharing stories right from her childhood to the time when she was just thinking of entering the world of films to the manner in which her mother shuttled to and fro between Punjab and Mumbai to the times when she finally moved in with her to the later days in her life when she was unwell and yet 'Celebrating Zindagi' (also the tagline of the book), Divya remembers her mother fondly and pens it all down in a smooth flow.
This is actually what works for the book as well since as a reader you can actually find yourself in the middle of the conversations that could well have been taking place in a neighbour's living room. Divya talks about her mother, her brother, her father and her grandmother and you can well sense a regular Punjabi middle class family sharing its joys and sorrows. Considering the fact that Divya also has a good educational background and has a good command over her languages, the book too makes for an easy read as the text has been kept plain, simple and fluid.
Of course, the book comes with its own limitations w.r.t. to the target reader segment. Since this isn't an autobiography per se but a story about a woman and her departed mother, one can't expect a regular film buff to gather a copy of the book and begin to read in a jiffy. However, for those who have been up, close and personal with Divya's family, and those outsiders who are truly interested in knowing about the mother-daughter relationship between two women belonging to a regular family, Me & Ma could well make for a nice and positive read.
Price: Rs. 399/=
Rating: ***
Click HERE to read the original article.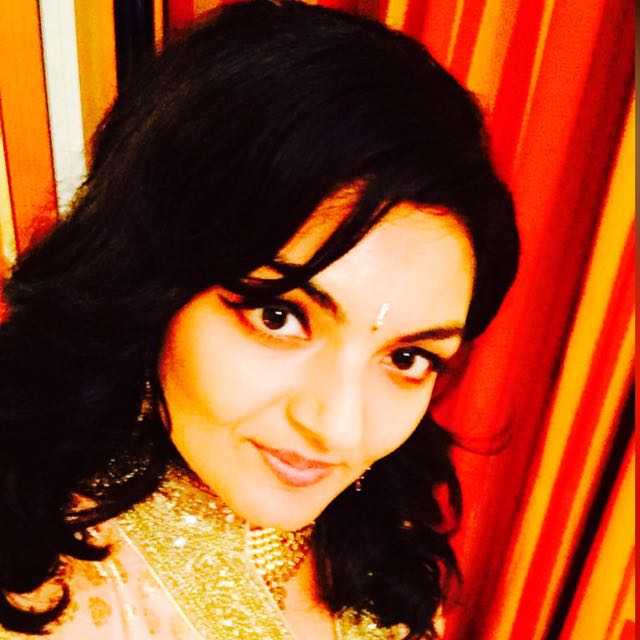 Vote for Shikha Dhingra For Mrs South Asia Canada 2017 by liking her Facebook page.


Loading ...