This article was last updated on May 27, 2022
Canada:

Oye! Times readers Get FREE $30 to spend on Amazon, Walmart…
USA:

Oye! Times readers Get FREE $30 to spend on Amazon, Walmart…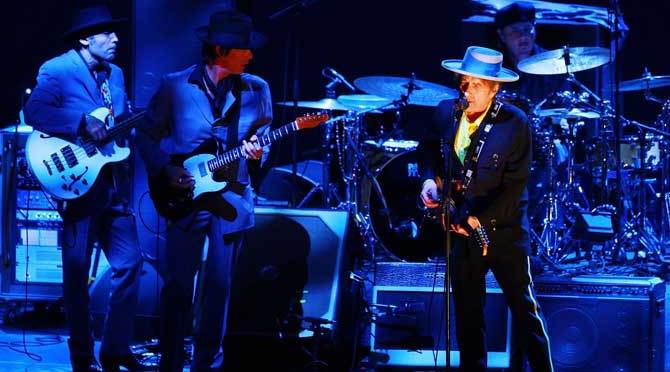 "Time Out of Mind: The Lives of Bob Dylan" by Ian Bell continues the tedium in Bell's first Dylan Book.
By Stephen Pate – I will risk being trite by repeating that "those who can do, and those who can't criticize."
Ian Bell, a journalist of no particular talent, has decided his opinion of Bob Dylan merits our attention. Mr. Bell has never written a song that you or I want to hear, never performed enough to entertain a room and lacks the critical analysis skills to present more than superficial criticism of one of the greatest song writers of the 20th century.


Bell has arrived at a multitude of negative opinions by never interviewing Dylan or anyone close to him. He has read the same books you or I can read and then written down his half-formed nasty thoughts along with some feeble analysis of concurrent events, mostly American.
One reviewer said the "second installment of Ian Bell's two-part biography of Time Out of Mind: The Lives of Bob Dylan," is a compelling, focused examination of the latter half of the elusive singer-songwriter's life and career, starting off with his acclaimed "Blood on the Tracks" album in 1975 and bringing readers close to the present day." Gazette Times
Having read Bell's earlier book I don't agree. Bell spends his time re-writing other books that enjoy critiquing Dylan without offering anything new, other than a superior attitude. Bob Dylan himself summed up the whole Bob-Dylan-book phenomena, probably inspired by Ecclesiastes 12:12 "of making many books there is no end; and much study is a weariness of the flesh.
"Everybody knows by now that there's a gazillion books on me either out or coming out in the near future. So I'm encouraging anybody who's ever met me, heard me or even seen me, to get in on the action and scribble their own book. You never know, somebody might have a great book in them." Rare Bob Dylan Blog

Ian Bell likes to mix Dylan's personal life, supposed career failures and politics into his analysis of Dylan's songs. Bell finds little of value in the mid-30 years of Dylan's career. This is the sort of trite criticism that passes for wisdom, the line about Dylan's lost years.
Personally, I find plenty to enjoy of Dylan's work during every period of his career. A chacun son gout as the French say. I have friends who hate Dylan, those who think Dylan went downhill after "Highway 61 Revisited" and those who think he peaked at "Blood on the Tracks" and more who cherish the "Time Out of Mind" to "Modern Times" period.
"Bell's "Time Out of Mind" is doggedly researched, full of insight and descriptions that wonderfully reveal aspects of this luminary of American music. At over 500 pages, however, it's likely for Dylan devotees only," writes the reviewer in the Gazette Times whom I suspect has read little else on Bob Dylan or is trying to curry favor with the publisher in hopes of getting on their reviewers list.
The first installment from Bell on Dylan was available on Kindle.



Time Out of Mind: The Lives of Bob Dylan is not available as Kindle for some reason which makes little sense since this is a book one reads and throws away, a way to pass to the time.
It is available as a free audible book if you like that format and want to reinforce a negative opinion of Bob Dylan.
I'd rather listen to the music.
Other reviews
One Amazon.com reviewer called the book "Boring….Overly intellectual and the author inserts his own skewed view every chance he gets. Why does he think he can pontificate about art? Useless book."
Another said Interesting and finely written "A good introduction to the Dylan universe, finely written by an author who not only comments the artist's music but also his attitude and the political and sociological context he evolves in. Harsh remarks are sometimes made about his work. For the author, gems like "Desire" or "Infidels" are so-so, the yet groovy "Saved" a lousy piece of art but, overall, his judgment is ok. For a fan who hasn't read Clinton Heylin or Robert Shelton or wants to study Dylan from another angle, this book really worth a look !"
The reference to Clinton Heylin is apt. Heylin is a Dylan expert but superior snob who always believes himself better than the artist. I own two of his Dylan books and found they range from boring to insulting. If you like Heylin, they Bell may be your man with more of the same.
The third Amazon.com review says Very good but also (unfortunately) flawed "Just finished listing to Time Out of Mind: The Lives of Bob Dylan, by Ian Bell. It is a really good, well-written book on the 2nd half (post-60's) career of Bob Dylan. Bell seems to have pulled up every available fact on the artist & tries hard to put the events in his career in context of things happening in America.
But Bell has an incredible bias against some of the music Dylan made and against God, religion, and conservative America, and it unfortunately affects some of his judgments; the other flaw in the book is what I would call the "smartest kid in the room" syndrome, in which Bell criticizes song choices made by Dylan in his albums (this was a great album, but it could have been greater had he done what i think he should have done!).
A third problem with the book, though it doesn't limit its completeness, is that the author clearly does not understand Dylan the artist or the man. Dylan's failure to conform to what Bell thinks he should be is a problem — because it is treated as a failure. If you can get past those sticking points, this is a valuable bio with good pointers to some of Dylan's music I had not listened to previously."
Follow me on Twitter at @sdpate or on Facebook at NJN Network, OyeTimes and IMA News Buzz. You can also subscribe and receive notifications of new stories by email. We do not share your email with advertisers.
Time Out of Mind: The Lives of Bob Dylan
2 / 5 stars
You can publish this article on your website as long as you provide a link back to this page.