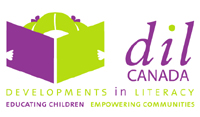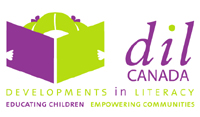 Developments in Literacy (DIL), a not for profit organization,was launched in 1997 in Southern California with a focus on eradication of illiteracy in the remote and neglected areas of Pakistan by establishing primary and secondary level schools for the underprivileged children, especially the girl-child. DIL stands firm to its belief that education is the right of every child. And in a country like Pakistan where more than 100 million people are illiterate there's an even greater urgency to address the grave issue of illiteracy and its effect on the future of its people.
DIL Canada was launched in 2005 with the aim of providing support to DIL's objectives by raising funds directly, through fundraisers and activity-based events, and indirectly by promoting awareness to the cause.
In a short span of ten years DIL has succeeded in establishing 150 schools in Pakistan to create an effective and transparent educational network. DIL practices complete financial and organizational transparency through continual third party internal auditing and project analysis.
DIL Canada proudly supports 5 of these 150 schools and is vigilant in maintaining minimal overheads so that every cent of the donor's contribution is spent only on the education of these under privileged children.
The five DIL Canada Schools are:
Al Imran Memorial School in Orangi Town, Karachi, Pakistan
DIL Paradise School in Orangi Town, Karachi, Pakistan
DIL Mohammed School in Orangi Town, Karachi, Pakistan
DIL Abid Grammar School in Orangi Town, Karachi, Pakistan
DIL Community Model School in Ghora Mast Community, Islamabad, Pakistan
Today DIL operates out of Canada, United States and Pakistan and has chapter-boards in Toronto , Ottawa, New York , San Francisco, Los Angeles, Washington, Houston, San Diego and Singapore .
DIL Canada Campaigns
Donate to help one Child – $70/yr
Donate to educate one Child – $350/ 5 years
Sponsor a School – Partial Sponsorship: $2500/yr, Full Sponsorship: 5000/yr
School Improvement Program – $1500/yr
To find out more about DIL Canada and to see how you can get involved please visit us at: http://www.dilcanada.org