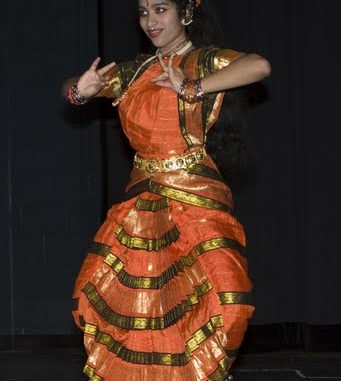 This article was last updated on April 16, 2022
Canada:

Oye! Times readers Get FREE $30 to spend on Amazon, Walmart…
USA:

Oye! Times readers Get FREE $30 to spend on Amazon, Walmart…

The diverse South Asian culture took centre stage at the Bur Oak Secondary School on November 14th, as the Social Services Network's youth group – "Leaders of Tomorrow, Today", proudly presented its 4
th
annual Ektaa "Unity within Diversity" cultural show.
For those unfamiliar with the word, Ektaa is a Sanskrit word meaning 'oneness' or 'unity'. The theme of this year's cultural show was "Bridging the Intergenerational Gap" and the purpose of this show was to display unity between the youth and seniors, with performers ranging between the ages of 6 and 70. Performances highlighted the rich and diverse South Asian heritage through music, dance and poetry.
Diversity Shines on Stage
The evening started out with a very memorable traditional dance called Bharatnatyam. Bharatnatyam is a classical Indian dance, one of the oldest dance forms in India known for its grace and sculpturesque poses. Another first-half standout performance was called Generation Fusion which incorporated old and new musical styles and performers of all ages that was very upbeat and full of energy.
After a short intermission, the second half of the show began with a performance called Butterfly Dance performed by the Seniors Tamil Centre of Ontario. It was a very moving act that incorporated female dancers with colourful fabrics that ended with the transformation of one dancer into a butterfly.
The last official act of the night was another energetic and upbeat performance with the Sanjha Virsa Academy performing Bhangra which is a form of music and dance that originated in the Punjab region of India and Pakistan. The performers did not let off their pace from beginning to end and were surely out of breath by the end of their performance.
The evening ended with all the performers coming together on stage to sing and dance to A. R. Rahman's "Jai Ho" from the academy award winning film Slumdog Millionaire. The performance ended with the entire audience on their feet and clapping with the music.

Tejal Solanki, SSN Youth Program Manager and organizer of Ektaa was very pleased with how the show unfolded and is very proud of all her youth who helped and participated.
"I'm very proud of the youth. Everyone contributed to putting this show together and for most it was their first time putting up Ektaa," says Solanki. This is the time when I can show everyone out there who our dedicated youth group members are. They put in a lot of time and hard work to put the show together."
Ameet Nathwani, a SSN youth volunteer, was also pleased with the outcome of the show and its progression over the years.
"Overall it was a fantastic show," says Nathwani. "The show has grown in scope and reach into the community, we definitely want to keep that going and improve year after year."
Nathwani adds that Solanki's efforts and tireless work have been instrumental in the success and growth of Ektaa.
"Without her leadership and guidance this show could not have happened."
Message to the Community
The themes of Ektaa have changed in its short four-year history and Solanki wanted to get across two particular messages with this year's show.
"One, bringing the diverse south Asian community together through performing arts, from the diverse south Asian community," says Solanki. The message here was even though you live in Canada you should keep your culture whilst integrating into the Canadian lifestyle."
"Secondly, this year we brought in the intergenerational piece because very little is done to bridge the gap between seniors and youth. The message here was to encourage, empower and inspire both youth and seniors to interact with each other and to be more active in the community.
Solanki sums up the evening nicely:
"The show turned out excellent, we had something for everyone."
Needless to say the 4th annual Ektaa cultural show was another success and had their audience clapping and enthralled from the first act to the final curtain call.
Social Services Network (SSN) is a not – for – profit charitable organization delivering culturally and linguistically appropriate programs and services to the diverse South Asian community in York Region. SSN has developed a unique service delivery model whereby the services are delivered directly to the community at their places of worship and/or community meeting places.

You can publish this article on your website as long as you provide a link back to this page.