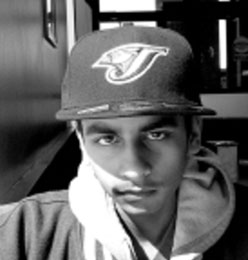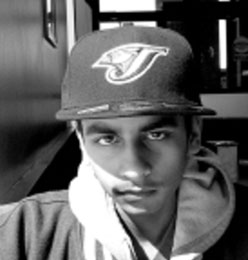 If you haven't heard of Kabir Joshi-Vijayan, mark my words, you will soon. In a public lecture delivered at the Canadian Centre for Victims of Torture on February 28th 2007 entitled "Haiti- Canada's Other Occupation", Kabir offered an alarming dissertation on what he described as an "overt and undeniable example of Canadian imperialism." Outlining a sophisticated process of what seemed like Canadian "collusion" in a coup that forcibly removed former President Jean Betrand Aristide and his Lavalas Party in February 2004, the young activist spoke critically about "exposing a naked act of aggression against the sovereign integrity of Haiti's democratic process and its peoples' struggle against foreign domination." Kabir outlined several examples of supposed Canadian, French, and American complicity in Haiti's political undermining and continued subjugation. In his discussion, Kabir provided his perspective into how "new imperialist wars are being waged – not only through force — but also, through 'liberal-disguised' tools for removing unfavorable governments."  
Setting his sights on questioning popular "myths" about Canada's reputation as a peacekeeper who "upholds human-rights and international law", he suggested that there was a complex pattern of processes that would lead one to believe that Canadian institutions, multinationals, media, and NGOs were guided by an aggressive, 'heavy-handed' geo-strategic policy. He cited numerous examples of Canadian actions that furthered his position; such as, the suffocation of Aristide's regime through aid policy, the funding of a compradors group of oppositional-elites through CIDA, the exposing of Canada as the physical base for the coup's planning, the false doctoring of human-rights abuses by NGOs, the "deliberate mischaracterization of the coup as a 'popular uprising' in the media," the "unholy reaping of mass profits by Canadian multinational firms in Haiti" and the "continuing denial of on-going human-rights abuses by RCMP-trained MINUSTAH forces". What became obvious by the time Kabir had finished speaking and taking questions, was that he had a very passionate and definite view of the Haitian conflict and that we should be more aware and questioning of the complexity of that situation.  
Certainly, what many of us were not aware of before Kabir's talk was Canada's policy towards asylum seekers and refugees fleeing Haiti. With the passing of the "Canada-U.S. Safe Third Country Agreement", many Haitians are being denied access to Canada and are being sent back to the US, where – according to Kabir – "they're often subjected to stringent policies that have been shown to be in violation of international law." And he didn't end there.
Turning to the discourse on 'humanitarian intervention', he criticized the Canadian-inspired 'Responsibility to Protect Doctrine' (R2P) as an "imperialist doctrine purporting to give 20 rich Western nations the right to break international law and infringe on the sovereignty of poor nations in the global South". As on-lookers listened to Kabir draw connections between the consequences of R2P, imperialist wars, mass-migration, and neo-liberalism, one could not help but notice that the crowd remained captivated, not only by his message, but by Kabir himself.
 
You see, the thing is – Kabir is not your 'everyday activist'. At 13 years of age, he has yet to complete the grade 8 curriculum at Willowdale Middle School in North York. Understandably most people are astonished by the young activist's eloquence in detailing injustices that can confound even the most sophisticated political commentators. Remarkably Kabir manages to allow his audience to forget that they are  indeed listening to a young man who was not even been born in 1991 when Aristide was first elected to power in Haiti.
 
Responding to commonly-asked questions about when he first began his activism, he says that "I became interested in such matters [Global Politics] after the events of 9/11 and American invasion of Iraq in 2003." Before that, he had been an environmentalist, spiriting change to improve waste-management at his elementary school before joining anti-war movements opposed to the invasion of Iraq. Some quick subtraction reveals that Kabir would have been about 9 years old when he began his current track of political and  social activism. Not bad for someone who is not even old enough to vote!
 
Having joined a local network of activists to oppose the US invasion of Iraq, Kabir attended a book launching in 2005 where he was inspired by "Haiti's historical legacy of overcoming French rule." From there, he would later join forces with the Canada Haiti Action Network (CHAN) — a grassroots group of activists opposed to Canada's role in Haiti. Working within CHAN's regional affiliate- the Toronto Haiti Action Committee (THAC) – Kabir further honed his talents as an activist through research. Eventually, he was approached by producers of the University of Toronto's CIUT radio station to host a show called "Voices of the Movement" – a current affairs/social justice program where he acts as a monthly contributor. Of course, with impressive talents and experience, you would expect that this young 'Ghandi-admirer' would find it difficult to stay humble amidst on-lookers' admiration of his talent. But, you only have to meet this fiey champion of social justice to realize that what speaks volumes -perhaps more than his eloquence- is his modesty.
 
Describing himself as "someone that sought- out available information that Canada does a poor job of hiding", the young activist wants his audience to focus on his message rather than himself. Speaking about a recent trip to South Africa where he had the opportunity to meet with the exiled former president, Aristide, Kabir tells us of Aristide's comment that Kabir "reminded him very much of countless youth in Haiti" who, if not for the unsafe and poor state of the country, "could do much to help Haiti in a similar fashion."
 
As he concluded his talk, Kabir reminded everyone that there is always hope for change – for Haiti and for Canada – if people are willing to get involved and informed. He urged all of us to demand answers from our leaders and offered Haiti's "historical legacy of overcoming foreign domination" as motivation for our efforts.