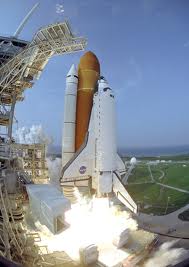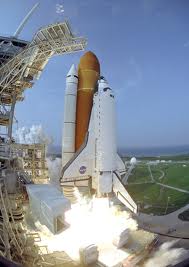 I checked the lotteries for Friday's
Lotto Max
and Saturday's
Lotto 6/49
and they both have been rolled over. No winning ticket for either one. Go figure! This means we can look forward to some bigger jackpots coming up. In fact, I see that on Wednesday, the 6/49 will be offering up an estimated $11,000,000 and the Lotto Max this Friday will total and estimated $36 million.
Lots happening this week. The CBC reports that the controlled breach of the dike in Manitoba is easing the water pressure and so far no homes have been flooded. To recap, authorities were worried that rising waters might breach the dikes and cause massive flooding so they thought to let some water out to ease the pressure. Better a controlled flooding than uncontrolled flooding.
The chief of the IMF Dominique Strauss-Kahn and (former) potential candidate for the French presidency has been arrested in New York on charges of sexual assault. If there was the possibility of his political career leading him to become the next president of France, those chances are now completely off the table. Whatever happens, even if he is proved innocent from this side to next Sunday, he is finished. (VOA, Reuters)
The prosecutor for the International Criminal Court in The Hague is seeking arrest warrants for Gaddafi's son Seif Islam Kadafi and the chief of military intelligence on charges of crimes against humanity in the crackdown on rebels. (LA Times) Prosecutor Luis Moreno-Ocampo was quoted as saying, "The evidence shows that Moammar Kadafi, personally, ordered attacks on unarmed Libyan civilians. His forces attacked Libyan civilians in their homes and in the public space, shot demonstrators with live ammunition, used heavy weaponry against participants in funeral processions and placed snipers to kill those leaving mosques after the prayers."
Associated Press – May 16/2011
Raw Video: Endeavour Soars on 2nd-to-last Trip
Endeavour blasted off on NASA's next-to-last shuttle flight, thundering through clouds into orbit Monday morning as the mission commander's wounded wife, Gabrielle Giffords, watched along with an exhilarated crowd well into the thousands.
Births
Janet Jackson, recording artist and performer extraordinaire was born today in 1966.
Deaths
Django Reinhardt (1910-1953)
Jean "Django" Reinhardt was a pioneering virtuoso jazz guitarist and composer.
Andy Kaufman (1949-1984)
Andrew Geoffrey "Andy" Kaufman was an American entertainer, actor and performance artist. While often referred to as a comedian, Kaufman did not consider himself one. He disdained telling jokes and engaging in comedy as it was traditionally understood, referring to himself instead as a "song-and-dance man". Elaborate hoaxes and pranks were major elements of his career.
Sammy Davis, Jr. (1925-1990)
Samuel George "Sammy" Davis, Jr. was an American entertainer. Primarily a dancer and singer, Davis was a childhood vaudevillian who became known for his performances on Broadway and in Las Vegas, as a recording artist, television and film star, and as a member of Frank Sinatra's "Rat Pack".
Jim Henson (1936-1990)
James Maury "Jim" Henson was an American puppeteer best known as the creator of The Muppets. As a puppeteer, Henson performed in various television programs, such as Sesame Street and The Muppet Show, films such as The Muppet Movie and The Great Muppet Caper, and creator of advanced puppets for projects like Fraggle Rock, The Dark Crystal, and Labyrinth. He was also an Oscar-nominated film director, Emmy Award-winning television producer, and the founder of The Jim Henson Company, the Jim Henson Foundation, and Jim Henson's Creature Shop. He died of Streptococcus pyogenes on May 16, 1990.
References
Wikipedia: May 16
Click HERE to read more from William Belle
Article viewed at: Oye! Times at www.oyetimes.com