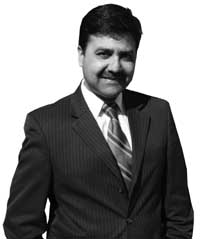 The calculations are based upon your Sun sign as well as your Moon sign, if you know your Birth Star. Readers who do not know their Birth Star may please write to me furnishing your Time, Date and Place of Birth.
ARIES / Mesha (Fire sign, ruling planet is Mars) – (March 21 – April 20)
Mars Sign – Nakshatra covered Ashwini, Bharani, Krittika (1st Part)
Expect fruitful results in your Business, trade circles & financial ventures. Intellectual faculties will function effectively and your words will have power and great command. Success in ventures, Marriage alliances are possible for eligibles. Better period for pursuing educational studies and academical careers & an overall cheerful period ahead.
TAURUS / Vrushabha (Earthen sign, ruling planet is Venus) – (April 21 – May 21)
Venus Sign – Nakshatra covered Krittika (last 3 parts), Rohini, Mrigashira (first 2 parts)
You are very practical in every sense. Planetary influence upon your sign makes you a person of success in some new ventures. New and novel ideas would flow-in. Some new responsibilities would be entrusted to you. Mercury's position increases self enthusiasm and much wider social contacts and circle. This is a very practical week.
GEMINI / Mithuna(Air sign, ruling planet is Mercury) – (May 22 – June 21)
Mercury Sign – Nakshatra covered Mrigashira (last 2 parts), Ardra & Punarvasu (first 3 parts)
Enthusiastic and cheerful period would lead you in right direction in your professional career. Success in all your undertakings is assured. Marriage, engagements will get settled to your satisfaction. Business partnership and financial gains are assured and you will find unexpected sources for increasing your income.
CANCER / Kataka (Watery sign, ruling planet is Moon) – (June 22 – July 22)
Moon Sign – Nakshatra covered Punarvasu (4th part), Pushya, Aslesha
You may not be able to take firm decisions on important matters. You will find assistance from people of opposite sex. Adequate financial assistance would be provided for. Success in daily routine affairs, however, take due precautions at every juncture this week. Be alert at all times, especially, while dealing with others.
LEO / Simha (Fire sign, ruling planet is Sun) – (July 23 – August 22)
Sun Sign – Nakshatra covered Magha, Purva Phalguni, Uttara Phalguni (1st part)
Favourable conditions prevail almost everywhere! Your intellectual faculties will function at its top level. Word power will have full command. No forces can change or challenge your view. Family and social standards will rise further. All your projects will pick up successfully. You meet success in all spheres.
VIRGO / Kanya (Earthen sign, ruling planet is Mercury) (August 23 – Sept. 22)
Mercury Sign – Nakshatra covered Uttara Phalguni (last 3 parts), Hasta, Chitra (first 2 parts)
You may face a lot of obstacles, despite of which you are bound to be successful. You will achieve all your objectivities satisfactorily. Maintain your unshakeable faith in the divine force. Business partnerships and marriage alliances will work to your satisfaction and profitably.
LIBRA / Tula (Air sign, ruling planet is Venus) – (September 23 – October 23)
Venus Sign – Nakshatra covered Chitra (last 2 parts), Swati, Vishakha (first 3 parts)
This week is highly favourable for personal achievements, particularly, in the fields of Finance, Profession and Business. Domestic happiness will give you satisfaction, Fortune will shine, and health conditions will be satisfactory. You will find this to be a cheerful week.
SCORPIO / Vruschika (Water sign, ruling planet is Mars) – (October 24 – Nov 22)
Mars Sign – Nakshatra covered Vishakha (4th part), Anuradha, Jyestha
Social circle, new friends and contacts will develop. Family setup, financial improvements, domestic happiness is all to work in your favour. Easy flow of money, additional sources of income & special gains in all your dealings are possible. Speculative gains too are plenty in store.
SAGITTARIUS / Dhanush (Fire sign, ruling planet is Jupiter) – (Nov 23 – Dec 21)
Jupiter Sign – Nakshatra covered Moola, Purva Shada, Uttara Shada (first part)
You will self promote through your own efforts and may even get a change of atmosphere in your work place. Professionally, change of place for furthering your career is possible. Expenditures would compete with income; take care of your economical conditions. Unexpected problems in domestic circle and in your physical health cannot be ruled out.
CAPRICORN / Makara(Earthen sign, ruling planet is Saturn) – (Dec 22 – Jan 20)
Saturn Sign – Nakshatra covered Uttara Shada (last 3 parts) Shravana, Dhanistha (first 2 parts)
You are running a beautiful and positive time. Your fortune shines. Professional progress and promotions are due to happen. You may even go for purchase of vehicles or a house. All your constructive projects will pick up. Overall assessment shows a progressive week ahead with a cheerful note.
AQUARIUS / Kumbha (Air sign, ruling planet is Saturn) – (Jan 21 – Feb 19)
Saturn Sign – Nakshatra covered: Dhanishta (last 2 parts) Satabhisha, Purva Bhadra Pada (1st 3 parts)
Due promotions, Business developments, Partnership, expansions and developing new projects are all possible owing to positive trend. Domestic peace, financial gains, promotions, Marriage and Business alliances will work favourably. Negative currents get eliminated by virtue of positive power.
PISCES / Meena (Water sign, ruling planet is Jupiter) – (Feb 20 to March 20)
Jupiter Sign – Nakshatra covered: Purva Bhadra Pada (last part) Uttara Bhadra Pada, Revathi
Time favours you for implementing ideas into action. Your expansion schemes would work out well. Rich benefits are expected, multiple sources of income are well marked, and unexpected gains can be expected. Speculative conditions are in your favour. High flying status and beneficial travel is on your card with due rewards.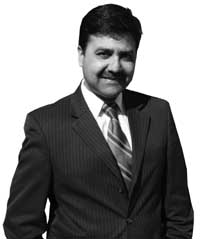 "Be well Guided and Guarded, don't let life catch you unguarded"
Astrology means "Jyoti-Ish" or "Light of God". It throws light on all the aspects of our life. It helps in understanding our
Health – Illnesses (Tattwa predominance or imbalance of Elements),
Dangers, Accidents etc.
Career or Profession,
Relationships with Family & Friends,
Professional growth, objectives and attainment,
Financial rewards in life – growth or downfall,
Marriage or Spousal relationship,
Romance and Love life,
Spiritual progression and above all
Understanding our own self "Who we are"!
There is always a scope to reduce negative and increase positive effects with proper Astrological interpretation. "Colour therapy, Meditation on Tattwas or Elements, Positive visualization techniques or chanting of Navagraha Mantras" are some of the known remedies that actually help.
"No charge for 1 question", call me directly on 905-910-1441 and get an answer.
Vedic Mantra Therapist and Astrologer
Pankaj Kohli
Tel: 905-910-1441