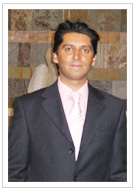 This article was last updated on May 19, 2022
Canada:

Oye! Times readers Get FREE $30 to spend on Amazon, Walmart…
USA:

Oye! Times readers Get FREE $30 to spend on Amazon, Walmart…

World Homeland Security Group (
www.worldhomelandsecurity.com
) is honoured to assist in conjunction with www. oyetimes.com all you worldwide readers and subscribers to
www.oyetimes.com
a complete tailor-designed solutions package that safeguard you/your families izzet and assets throughout the world. It takes many years and generations of building the family izzet and no one has the right to tarnish it in any way, shape or form.
The Group President of World Homeland Security Group Mr.Jo.S.Birring is now based in Canada and sees that there is a lack of highly discreet and confidential "protective and monitoring" services available to the Asians living in this country. Mr.Jo S.Birring a British Born Indian and his elite UK Security team conducted security cover for His Royal Highness Prince Charles at the Princes Trust Asian Business awards in 2004 at the time of high terrorist threat alerts in the UK after being vetted out by British Intelligence services. Jo S.Birring has been in the Corporate Investigation and security business for over 15 years and was the first Asian Corporate Investigators in Europe assisting Individuals, Corporation, law firms, accountants and law enforcement agencies.
MATRIMONIAL INVESTIGATION SERVICES PACKAGE:
The extra new specialized services in Canada will focus on Asian families and Asian Businesses. The WHS Group will conduct highly discreet enquiries on Matrimonial cases such as if you are going marry someone from abroad does the person have any criminal history? Are the Bride/Groom law abiding and financially stable or are that just seeking immigration into Canada?  What is there anything they are hiding with there medical history?  During marriage is either partner having an illicit affair? After marriage and during the divorce process is either partner hiding money and assets overseas so that the Canadian lawyers cannot locate? World Homeland Security Group will find the answers with there experienced teams throughout the World so you have evidence.
SECURITY LOGISTICS FOR WEDDINGS AND SOCIAL PARTIES PACKAGE:
WHS Group will provide discreet security logistics and manpower so that no one can ruin the big day with clashes or drunken rowdy fights. Why should the Bride and Groom have there big day spoilt by others present? At social parties and events WHS Group can offer cost effective security logistics that make all feel safe and protected.
TRAVEL SECURITY LOGISTICS PACKAGE:
The wedding day has been joyous for all and you are now ready to rush off to your Honeymoon in a foreign country. Who will monitor your house discreetly and send you update emails that all is well and you have not been burgled? Who will make sure that while you are on holiday that you have ONE contact tel number that can safeguard, guide and protect you while you are in the foreign country? Who will assist you "if", God forbid, you are held hostage or have been robbed?
THE ANSWERS TO THE ABOVE IS… Only WorldHomelandSecurity.com and Oyetimes.com with there Special "Platinum services that give you peace of mind very cost effectively.  
LEGAL SERVICES PACKAGE:
Are you being harassed? Are you being discriminated against? Are you being unfairly targeted as a Terrorist because of the colour of your skin? Are your employers pushing you to hard to deliver with 'Veiled" threats of redundancy looming? Is your property and land safe in overseas OR are family members and local authorities in the country unfairly/illegally stealing and blackmailing you? Are your overseas investments safely protected? Is your son/daughter/brother/sister working or studying abroad and mixing with the wrong crowds and using drugs due to peer pressures? Are you involved with an overseas business partnership or investment and having problems?
We at oyetimes.com are going to assist all our brothers, sisters, friends and colleagues with cost effective solutions, services, products and knowledge so there is no reasons to panic, fear or resort to any crime due to the pressures of the current climate. For every project and service we offer/deliver and invoice we will donate 10% of every invoice to the charity of your choice so that we all make a positive difference as we all truthfully unite so that the current generation and the next know that our roots will always remain strongly the same while our branches proudly embrace the best of the west as we ultimately live as law-abiding citizens of the World.
Every subscriber to
www.oyetimes.com
will receive a guaranteed $5000 (Canadian) discounted services card (Registration administration fee of $18 per month Terms and conditions apply) that can be used for any of the above services as well as the more detailed services and products listed on
www.worldhomelandsecurity.com
That is your $5000 Bonus credit line that no one can take away from you with the World Homeland Security Group by your side!  You will also receive a free 125,000 Points on your WHS GROUP Discounted services Platinum card which can be used for extra services and discounts with the associated companies/products we are proudly partnering with throughout the World.
We will be offering security tips and advice with new discounted products as well as free prize draws in the coming months so please feel free to ask your questions.
WHS Group will answer any questions on
www.oyetimes.com
and WHS Group will provide a free highly confidential consultation with services quote at:
You can publish this article on your website as long as you provide a link back to this page.