This article was last updated on April 16, 2022
Canada:

Oye! Times readers Get FREE $30 to spend on Amazon, Walmart…
USA:

Oye! Times readers Get FREE $30 to spend on Amazon, Walmart…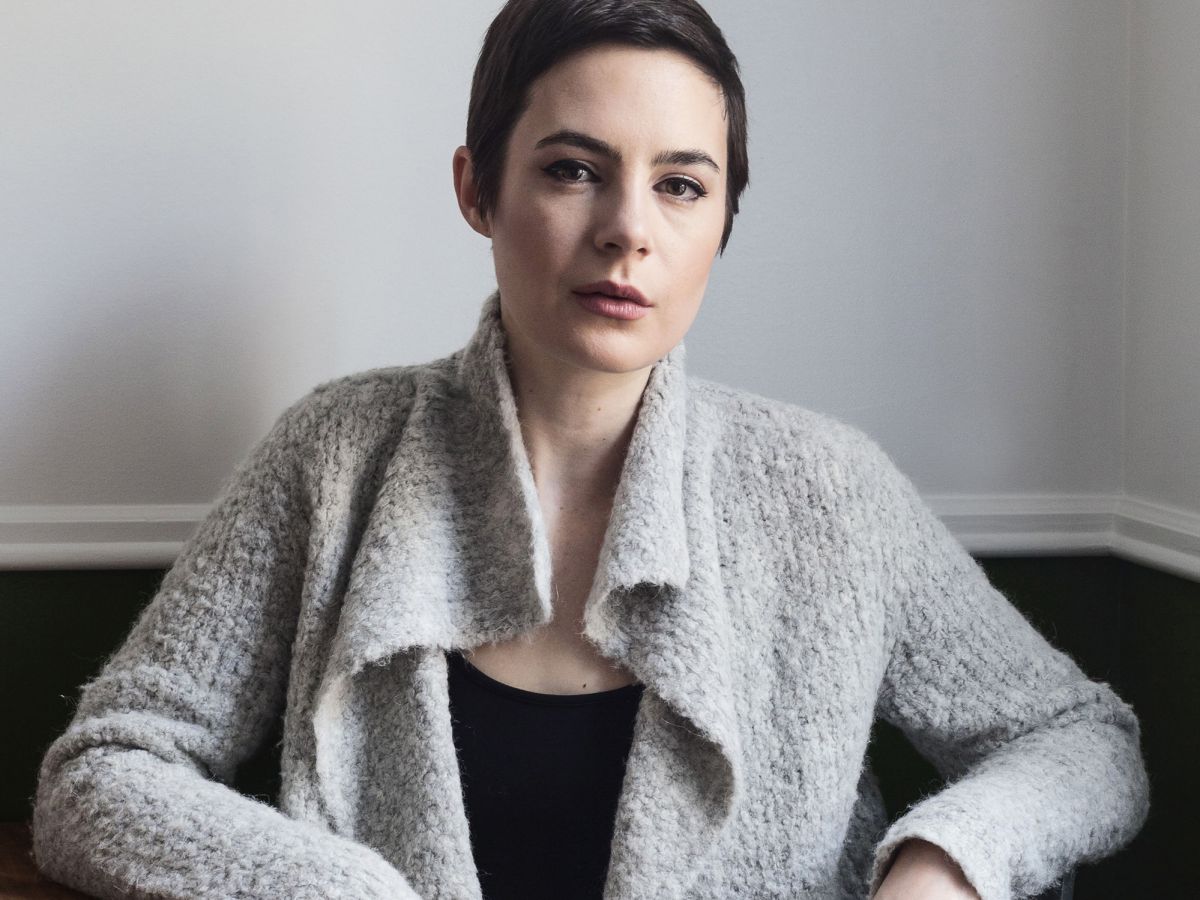 Photographed by Maggie Shannon
This story was originally published on December 1, 2015.
Powerful new drugs and massive public-health campaigns have changed the way most Americans view people with HIV and AIDS, but that doesn't mean those with this condition don't still deal with stigma, fear, and loss. More than 1.2 million people in the U.S. are living with HIV, and almost 1 in 8 don't know that they carry the virus. More than 650,000 people have died of AIDS-related causes since the disease first emerged in the late 1970s. There are young men and women who grew up without their mothers and fathers because of the syndrome, sometimes without even realizing they weren't alone.
Many of those young people have discovered one another online. When Whitney Joiner and Alysia Abbott founded the Recollectors in 2014, their goal was to create a space for people of all ages who have had a parent or parents who succumbed to AIDS (both women had fathers who died in 1992). On Wednesday, the Recollectors are partnering with StoryCorps for an evening event in New York City in honor of World AIDS Day and to honor the memories of loved ones lost.
Refinery29 spoke to four women who each lost at least one parent to AIDS. Yet despite growing up in different parts of the country, with different relationships to their parents' illnesses, all four shared the same sadness at not being able to forge adult relationships with deceased parents, and the same sense of relief that there is a community for people like them where, as one person put it, "you don't have to manage the reactions of other people to your own tragedy." All four women recounted powerful memories and stories with us.
You can read more stories from the Recollectors here. You can learn more about America's role in the fight against AIDS here.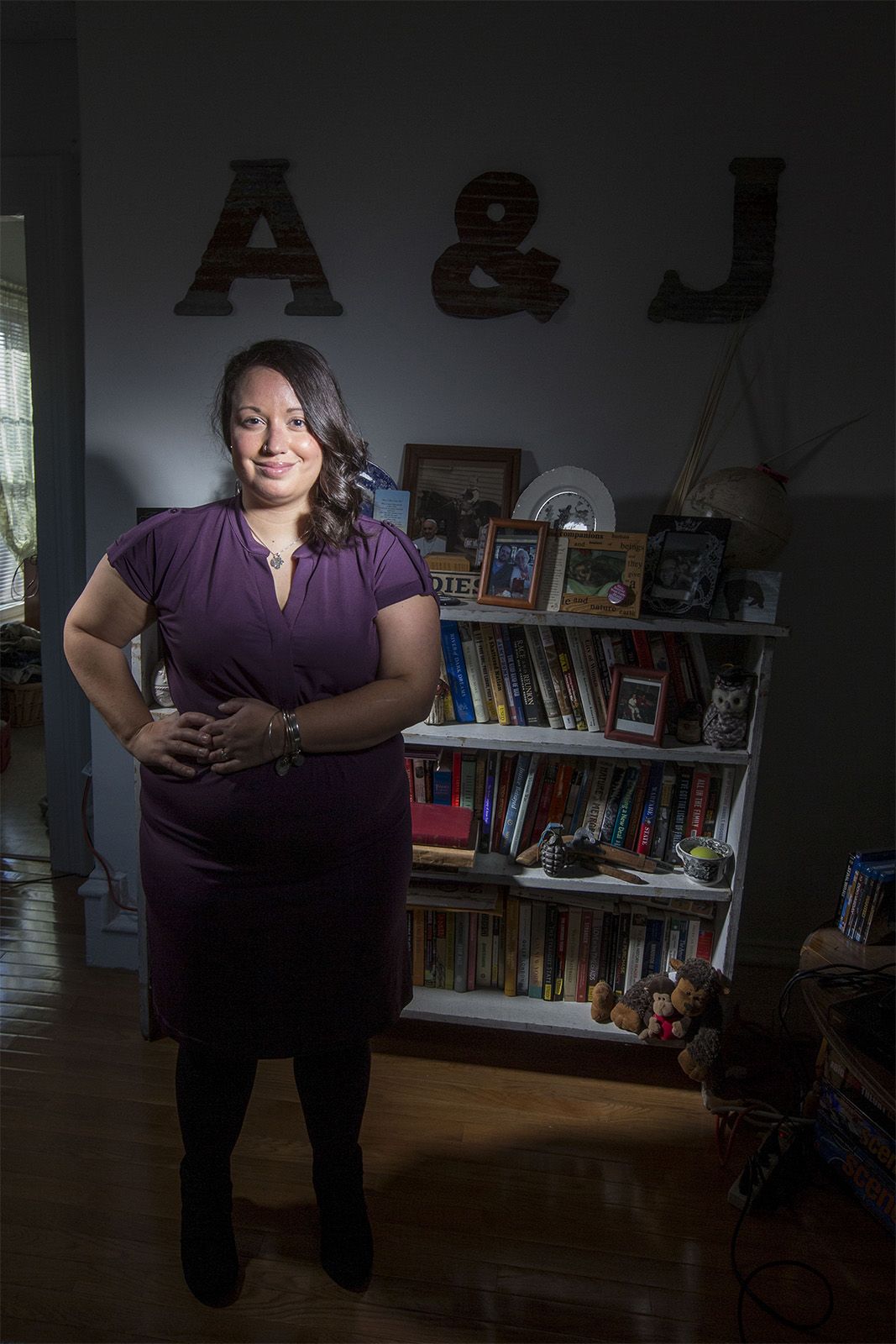 Amanda Molina, 28
Molina lost her father to AIDS-related complications in 1993, when she was 6 years old.
"When I was younger, a lot of it was hidden from me. I knew he died, but I didn't know what he died from," Molina told Refinery29. "I found out in middle school, and as soon as I knew, I became this young activist. There were ways that I talked aout HIV and AIDS without directly talking about my dad. A lot of my hesitancy was the stigma; I think it was my freshman year, I confided in someone I thought was my friend. Within a couple weeks, there were rumors going around high school that I died of AIDS because my father had died from it.
"There is still a lot of fear and ignorance about how people get AIDS, and they're the same fears as in the early '90s. On the flip side, there's a lot more discussion about it. We're having these conversations, we're having these dialogues, we can talk to people and open up their minds a little bit."
Photographed by Scott Eisen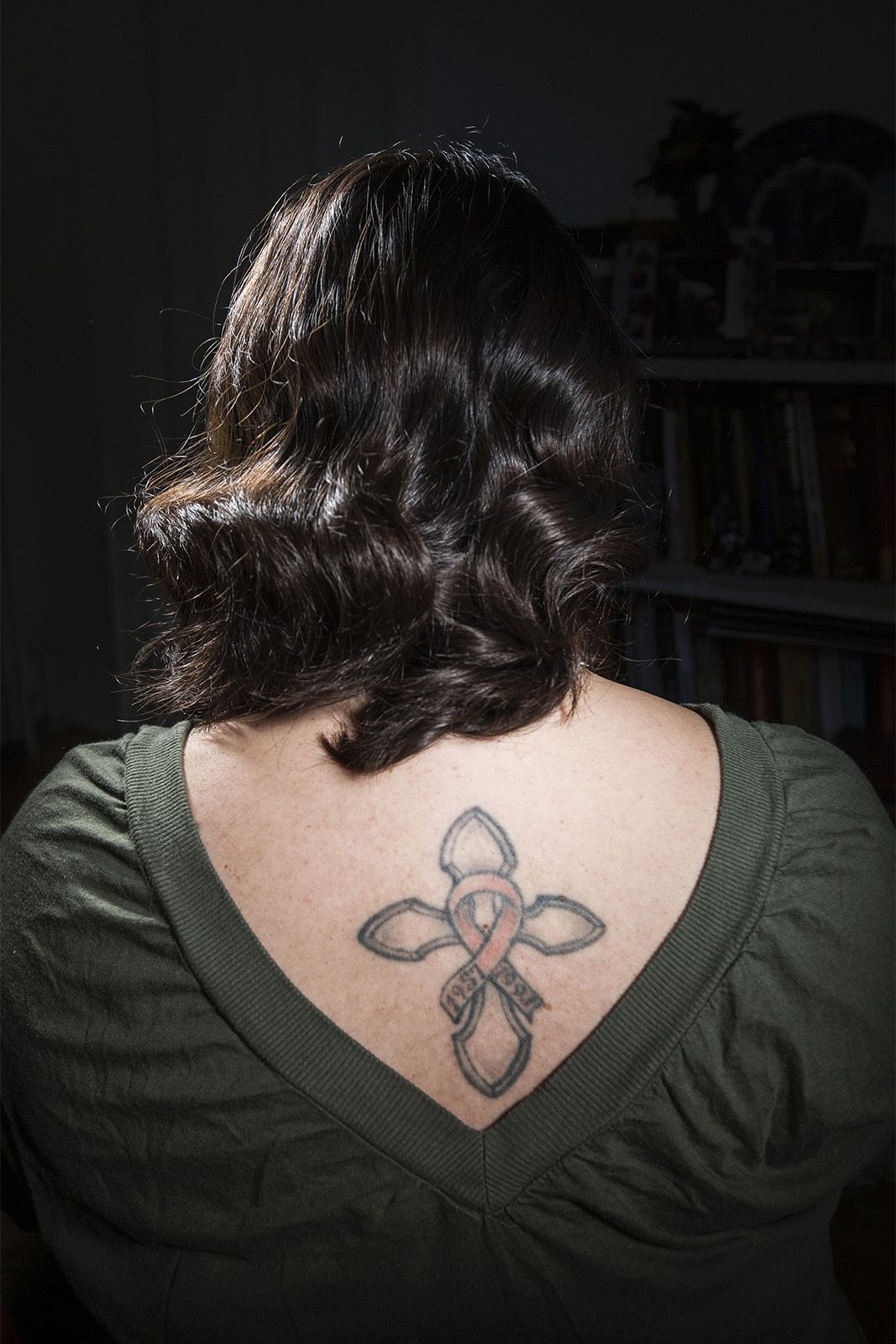 "It wasn't until I got my first tattoo at 19 that I really acknowledged that my dad died of AIDS. When I was getting my tattoo — it's in the middle of my back — someone, like a father type, said, 'Oh, my God, why are you getting that there? You're going to be able to see it on your wedding day!' And I replied, 'Well, it's for my dad, so I guess it'll be like he's walking me down the aisle.'
"Fast-forward 10 years, and I'm getting married next May. The tattoo is sort of old, and when I told my fiancé I was thinking about getting something else there, like a cover-up, he said, 'Not until after the wedding! You got that for your dad, and he's going to walk you down the aisle.' Now it's taken on this whole new meaning."
Photographed by Scott Eisen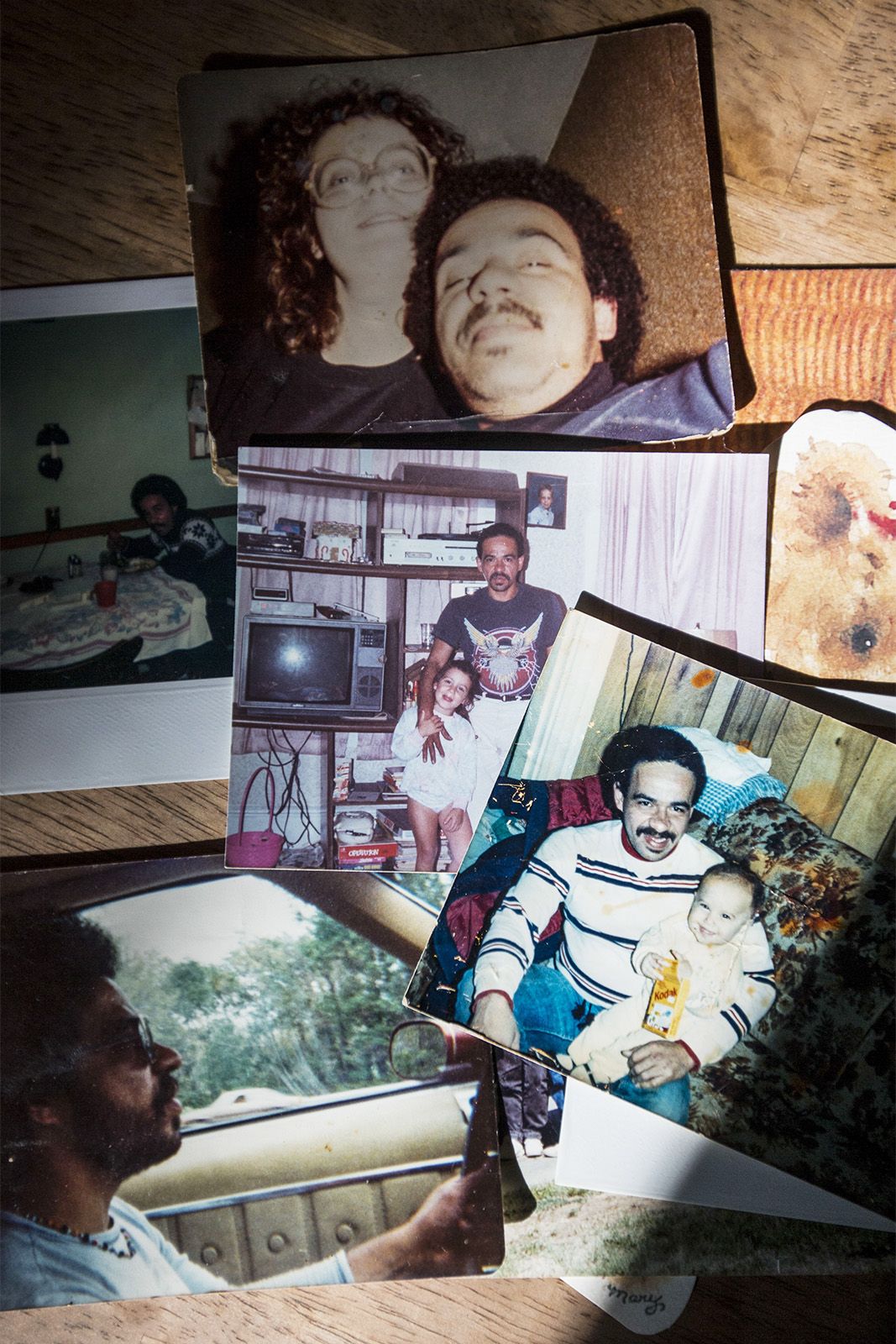 The Recollectors began as a Facebook group for people who have lost parents to HIV and AIDS, but it's started to expand to in-person gatherings.
"I heard something on NPR about the group, and I had to pull over to write the name of it down, because I had never met anyone else who had lost a parent to AIDS," Molina said.
"I'm 28 years old, and in those years I had rarely met people who had lost a parent, let along lost a parent to AIDS-related complications. I kind of thought I was the only one, there's just so much stigma around talking about it. It is so important for secondary survivors just to acknowledge that you had a parent who died from this horrible disease."
Photographed by Scott Eisen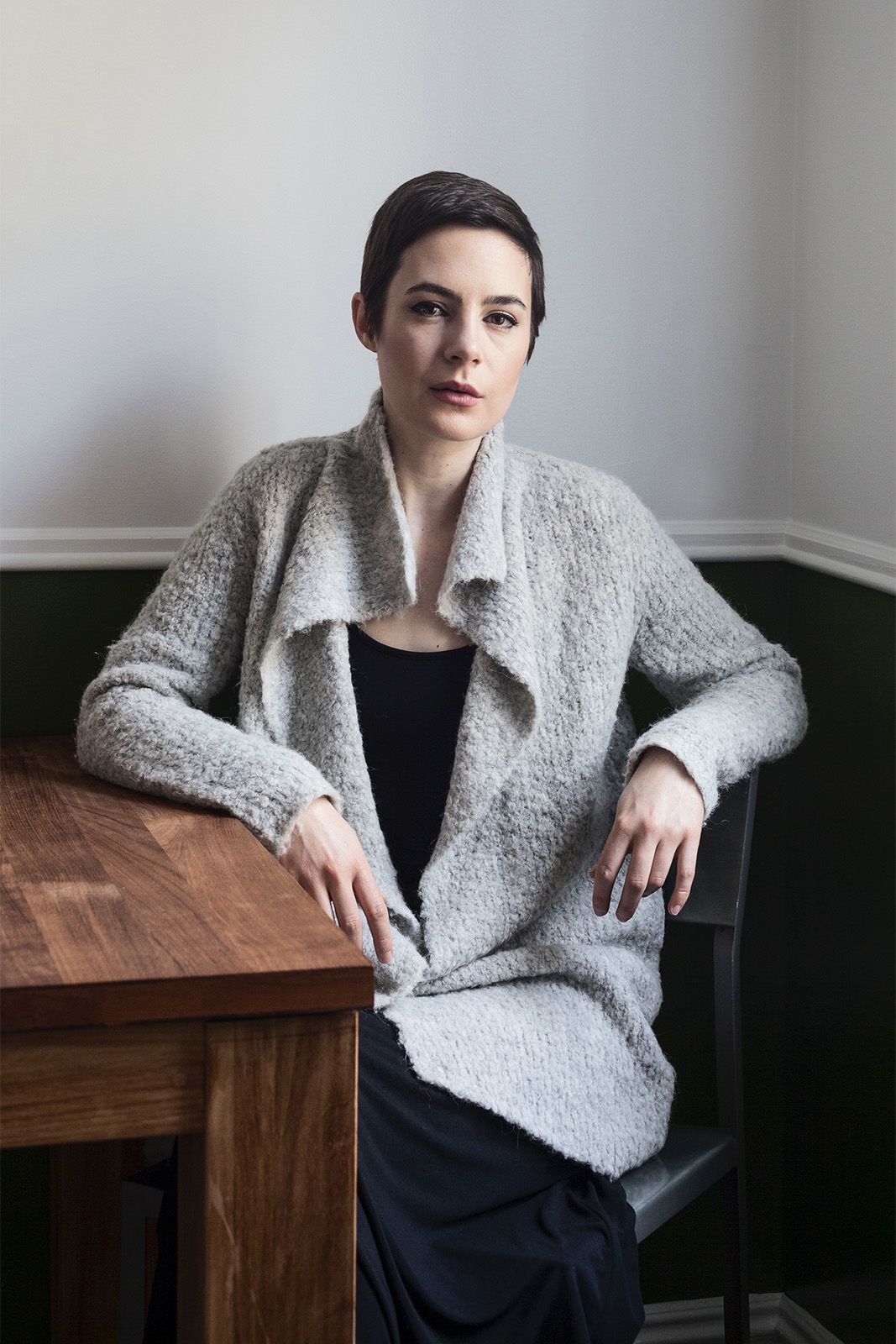 Victoria Loustalot, 30
Loustalot's father was diagnosed with HIV in 1989, and he developed AIDS a few years later. He passed away from suicide in 1996, when Loustalot was 10.
"What always broke my heart about my father is that he contracted HIV late enough — and lived long enough — to see the tides changing, but not late enough to actually benefit from those changes himself. I spent so much of my childhood in close proximity to his illness and to him, I had to deal a lot with how a person struggles with the realization that they're dying," Loustalot told Refinery29.
Photographed by Maggie Shannon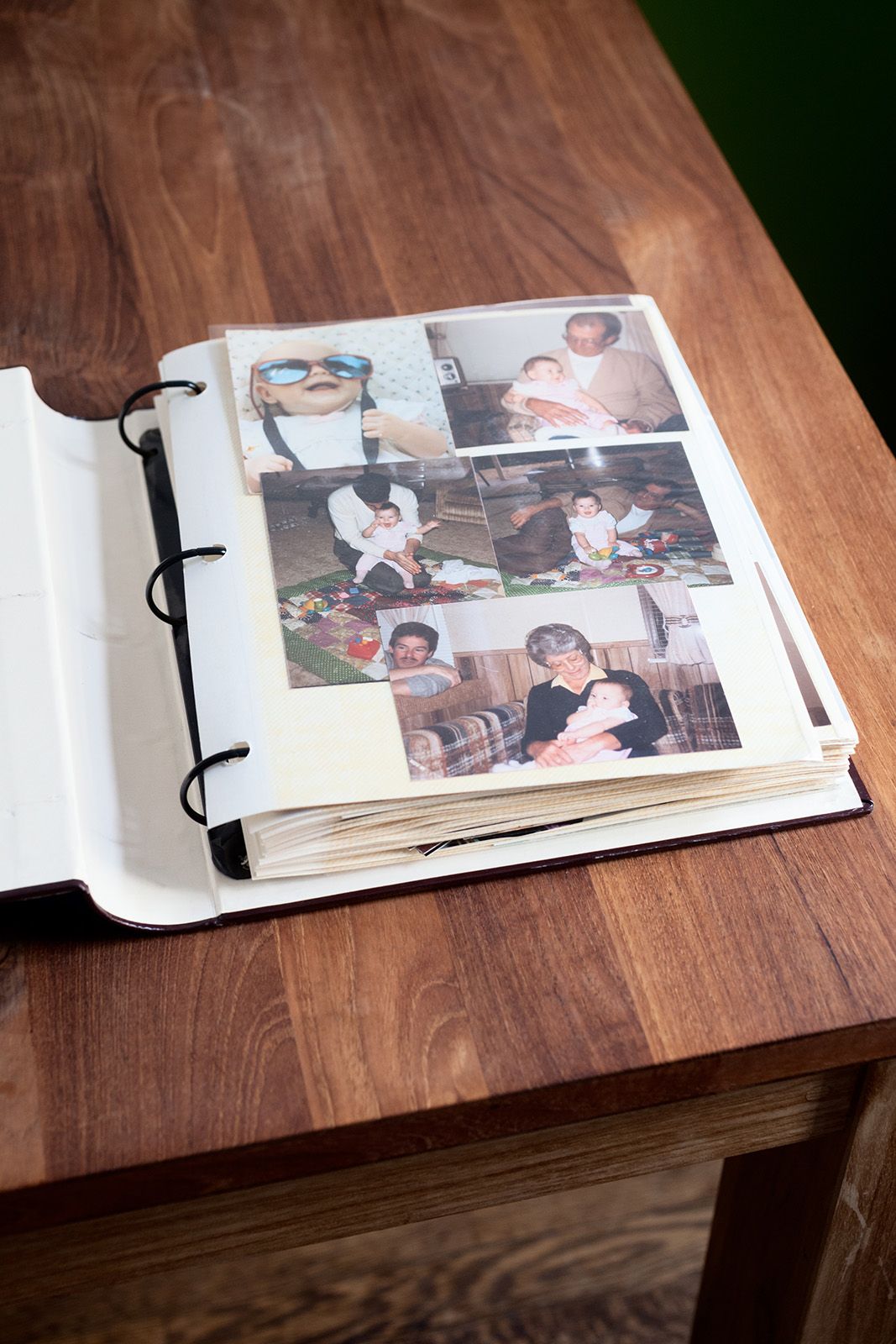 "In my early 20s, I realized that for all the time I spent with him as a kid, I never really knew him. It was the illness, there was the medication, but there was also a way in which you just don't know your parent as a child, compared to when you're an adult," Loustalot told Refinery29. "I decided to try to piece together a better sense of who my father had been by finding his letters, his notebooks, a tape recording he'd made, address book, to find friends of his, people who he had loved and who had loved him and known him when he was healthy. I realized during this process that I was really writing a book."
This Is How You Say Goodbye: A Daughter's Memoir was published in 2013. "When one person shares their story, it encourages another person to share theirs. And that's how you change minds," she said.
Photographed by Maggie Shannon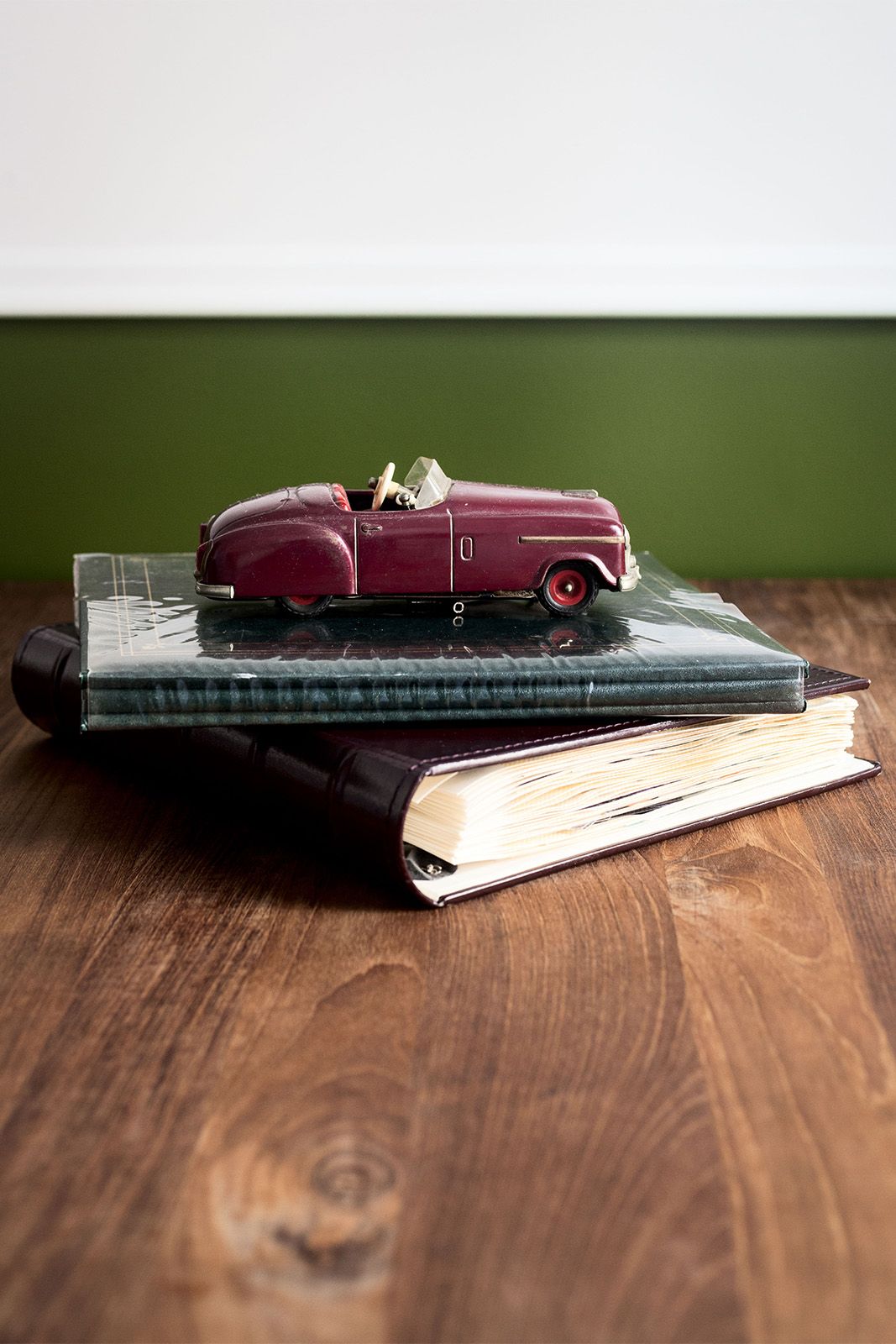 "My dad loved convertibles — the faster the better," Loustalot said. "I think the only time he felt free was when the top was down and the gas tank was full. But he could never afford the convertibles he really wanted, so he bought secondhand models that were always falling apart on him. This car was my father's childhood toy. You can wind it up, and it'll glide across the room, not a big room, but a room. The horn still honks, too. This is probably the only car my dad ever owned that wasn't a lemon."
Photographed by Maggie Shannon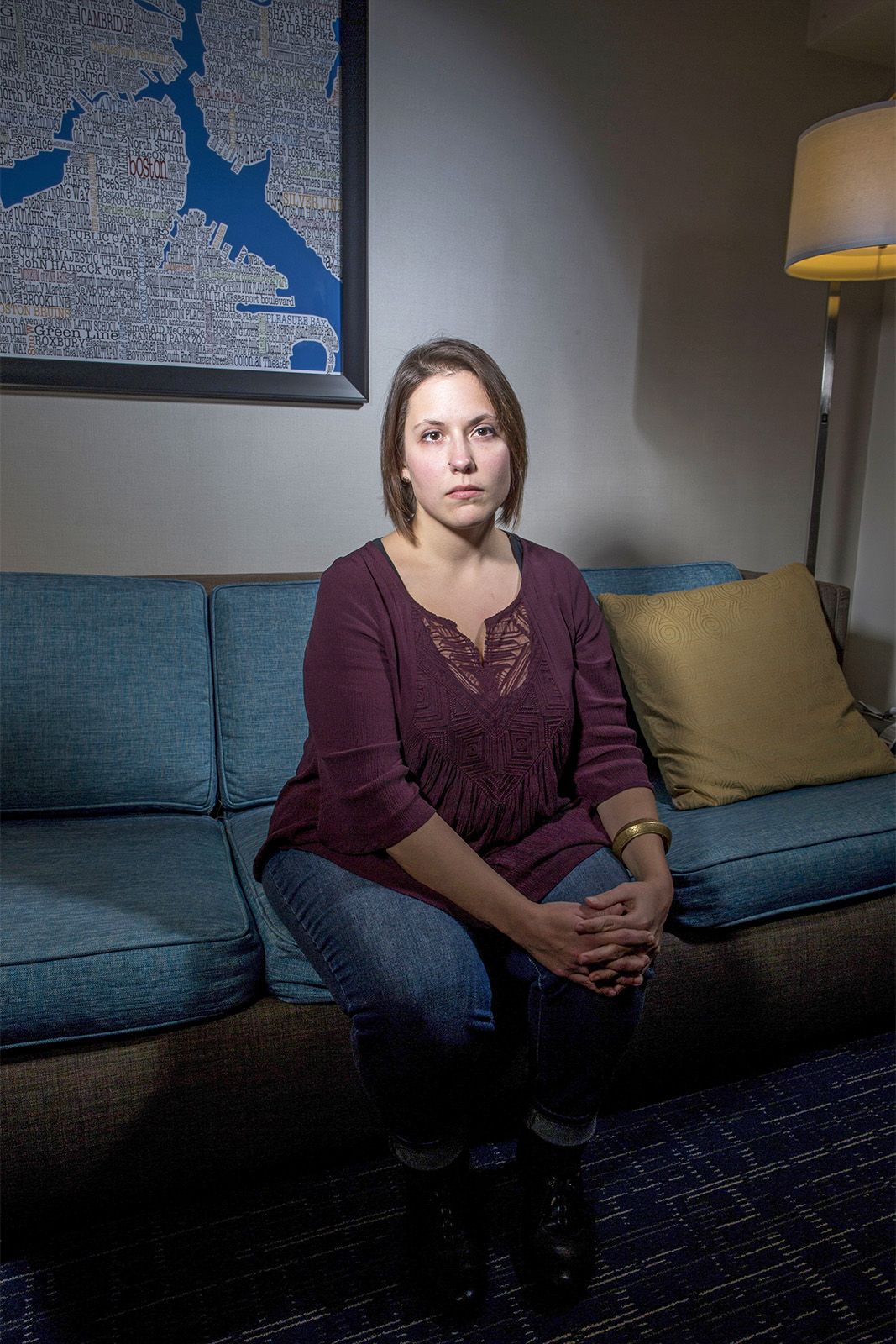 Molly Pearson, 28
Pearson lost both her mother and her biological father, an openly gay man, to HIV complications by the time she was 7. Pearson grew up with her older sister and her mother's husband, Paul, who had lived with them for her whole life. Paul was also openly gay, but the three adults made up a family. "They knew they wanted to spend their lives together.
"I think that was a really difficult transition for [Paul]. We went from having three parents in the house to one. That was a major, major adjustment. He's [HIV-]negative, but he watched his wife — even though he was gay, she was still the love of his life — so many of his friends die of AIDS, and I think it really scared him," Pearson said.
"We lived in this old, old house that, unfortunately, with illness and going to a single-income household, we just couldn't afford to maintain, and it had these old hardwood floors that had holes in the floors from drag queens walking around in stilettos. I also remember as a kid that I would try to hide my treasures, and I would drop them down into these holes and then realize that I couldn't get them back out."
Photographed by Scott Eisen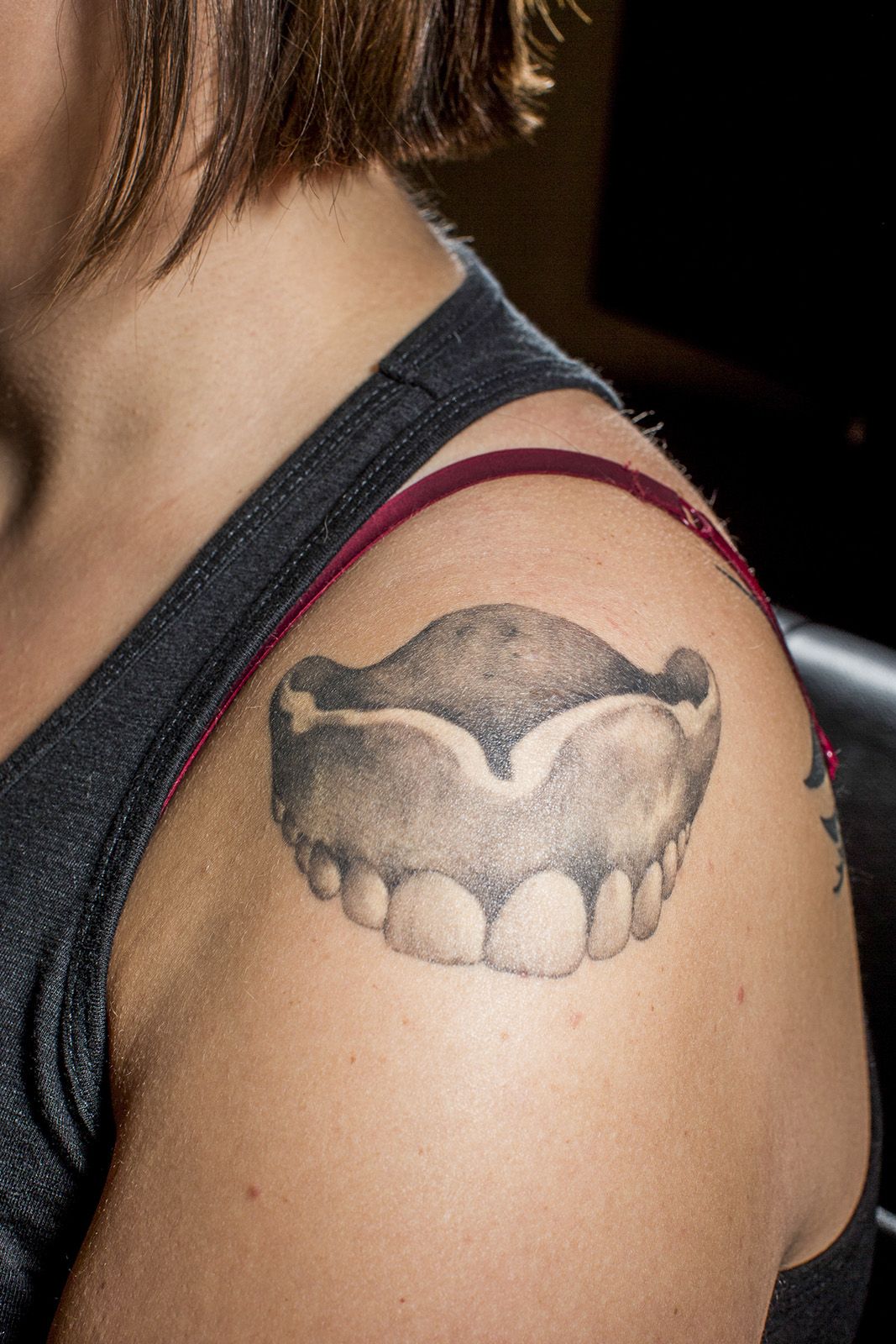 "One thing I really cherish is my mom's dentures. I actually got them tattooed on my left shoulder. Because of complications from AIDS, she had dentures on her top teeth, and for a long time my sister and I were the only people to ever see her without her teeth in. She was really self-conscious about it. She didn't want to be out in public without her teeth; she didn't want people to jump to conclusions."
Photographed by Scott Eisen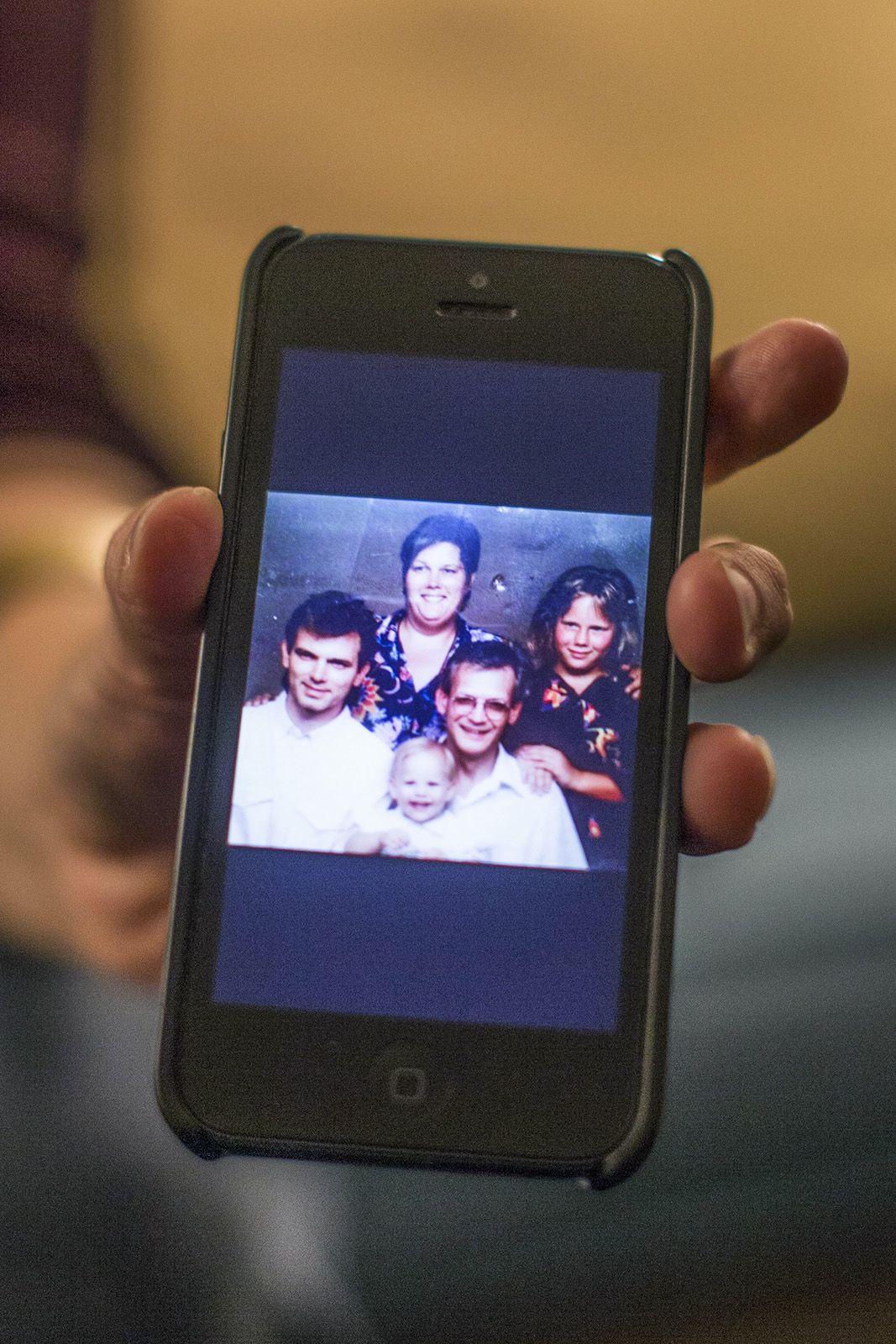 "I think people assume that since I grew up in Nebraska, I grew up on a farm, but that's not at all the case. I grew up in the gay bars. We didn't play sports in my house; we had drag-show rehearsals in our dining room, we opened up our house to everyone who had nowhere else to go for the holidays.
"I don't remember this, but Paul tells me this story. It was my third birthday and everyone gathered, and they started to sing 'Happy Birthday' to me, and I threw a tantrum and started crying, and they said, 'What's the matter?' And I made them lip-sync it because I was so used to them rehearsing for drag shows. Luckily, they found a recording of 'Happy Birthday' and sang it to me, and then I was happy.
"It was something that I couldn't articulate when I was a kid, but I knew that we were different. It wasn't till I was a teenager that I realized that it didn't matter. Now I'm completely honest and open about everything, and it makes me so much less anxious. I really think that it's important for people to share their stories and be honest, because chances are that someone else out there needs to hear it."
Photographed by Scott Eisen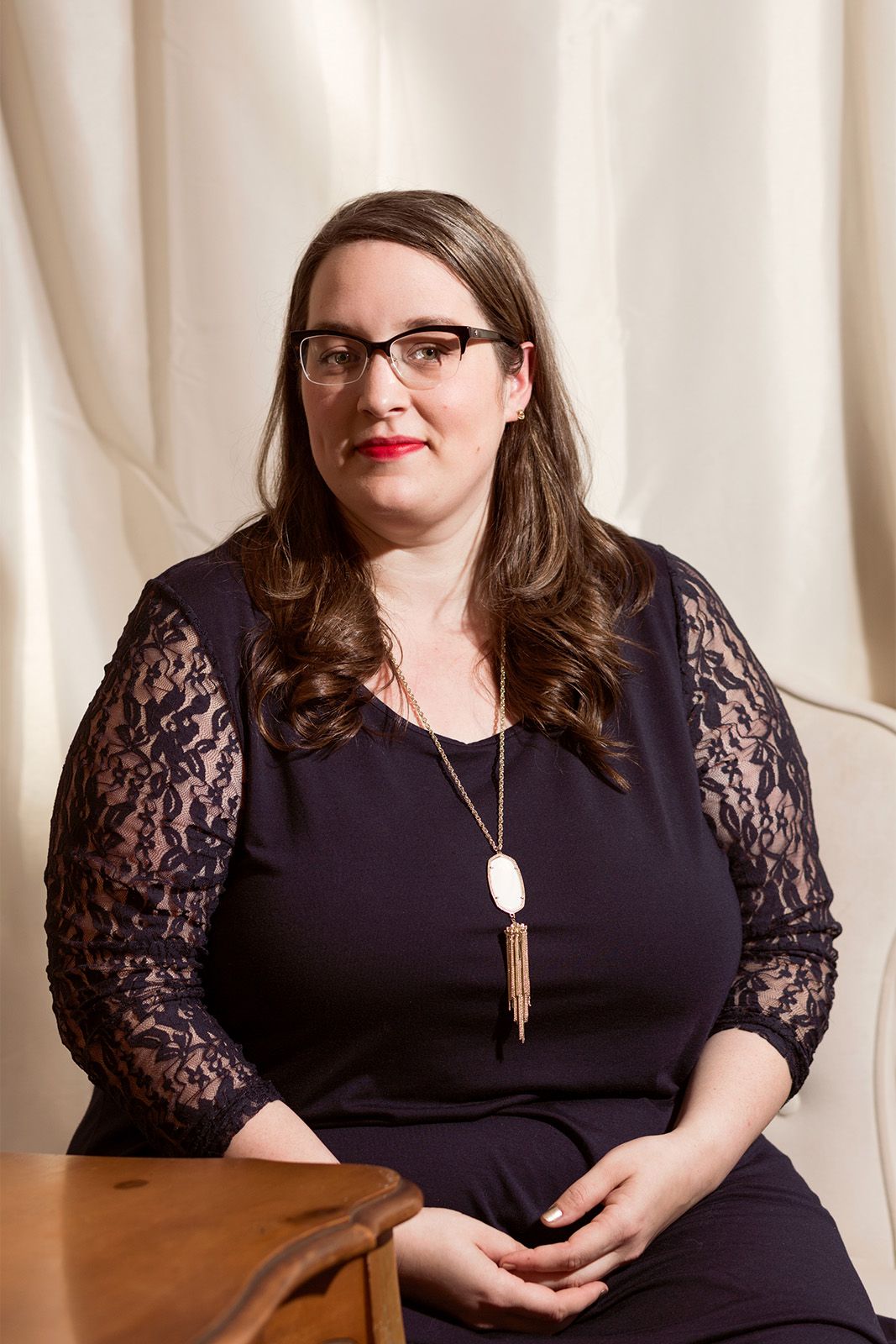 Dallas Thompson, 30
Thompson grew up in North Carolina with her sister and her mother, Annie, who was diagnosed with HIV in 1989. "They did not know a ton about the disease then. They kind of just looked at her and said, 'You have six months to live; there's nothing we can do for you.' I remember her telling me that no one would touch her when she was diagnosed," Thompson told Refinery29. Annie passed away in 1999.
"She had been a heroin addict," Thompson said. "She had become clean and was in recovery, and she was really passionate about helping folks living with AIDS and HIV to have dignity, and to fight for this community that she was a part of to get respect and care."
Photographed by Jeremy M. Lange

"I was a very precocious child. My mom used to say I was 8 going on 45. She told me that she had AIDS when I was in second grade. She just calmly explained that she had this disease. AIDS was all over the news all the time in the early '90s; it was something that was discussed more then, so I had that framework. And she was a single mother, so I was very aware of when she was ill.
"I think sometimes when people hear about my childhood, they think that it must have been really terrible, and while it was not always the easiest or most idyllic, I was very fortunate that she worked very, very hard to take care of me, and other people helped when she couldn't."
Photographed by Jeremy M. Lange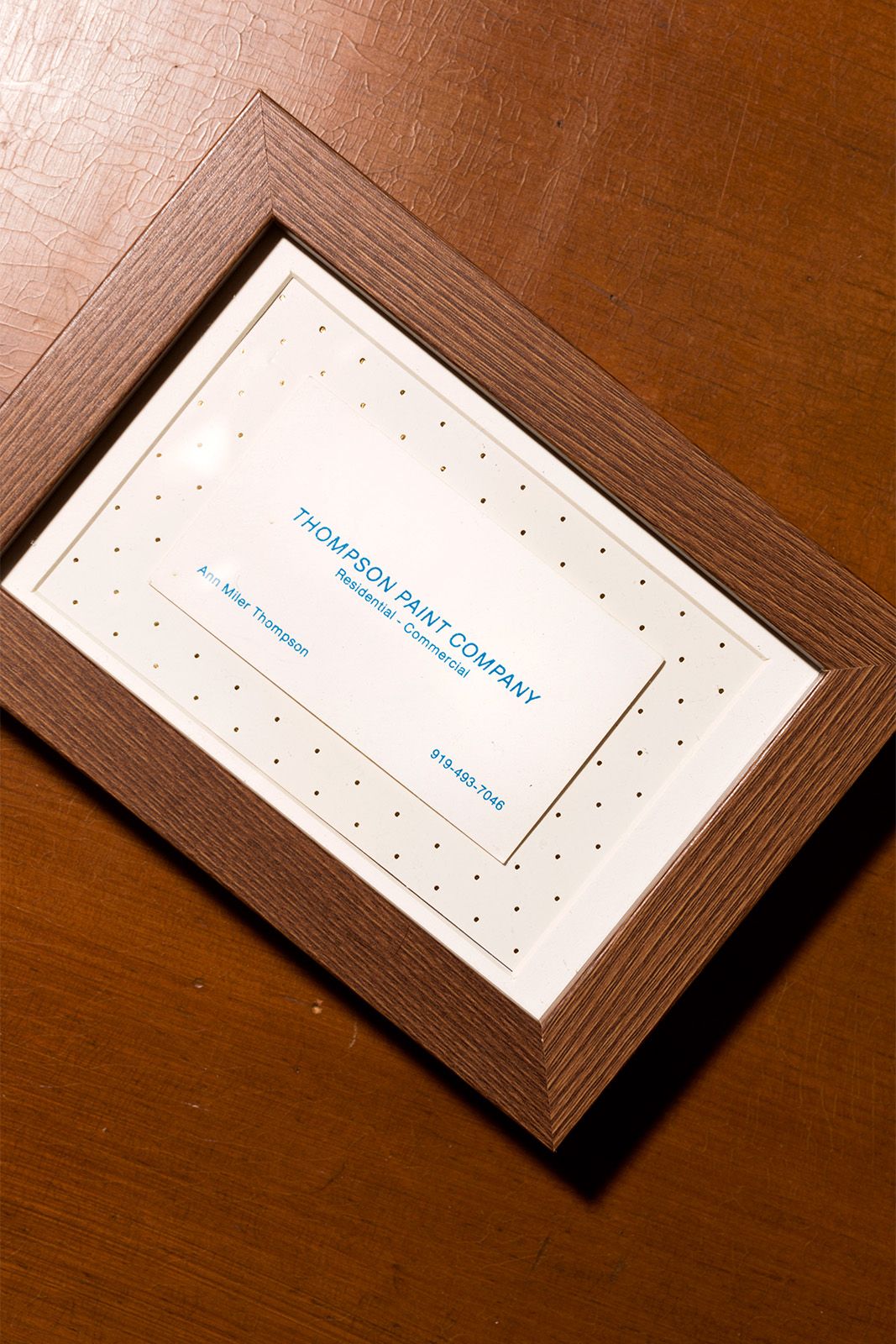 "I keep one of my mom's business cards framed, from her commercial house-painting business. I love it because she worked hard to take care of me, but she'd also often help addicts by giving them their first job after they got clean. I've talked to people who say she gave them a trade. She'd always give people their next chance.
"I somehow escaped the intense feelings of shame that I think a lot of other kids felt. I'm just not sure how that happened, but I think it has a lot to do with who my mother was. It's such a unique thing to have lost a parent to a disease like this, so it's interesting that even among a group of folks who have this thing in common, every single story is unique and powerful and heartbreaking all on its own."
Photographed by Jeremy M. Lange
Click HERE to read more..

You can publish this article on your website as long as you provide a link back to this page.
You can publish this article on your website as long as you provide a link back to this page.