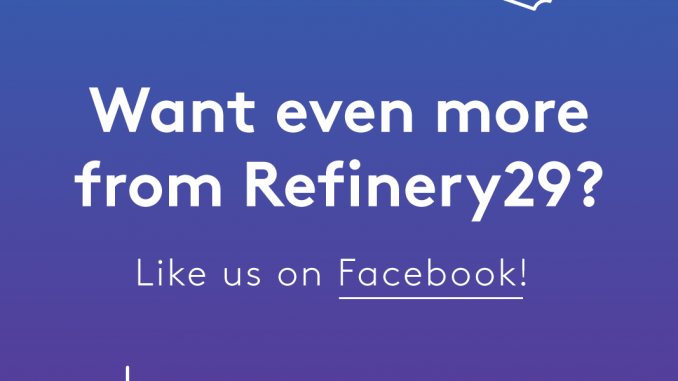 This article was last updated on April 16, 2022
Canada:

Oye! Times readers Get FREE $30 to spend on Amazon, Walmart…
USA:

Oye! Times readers Get FREE $30 to spend on Amazon, Walmart…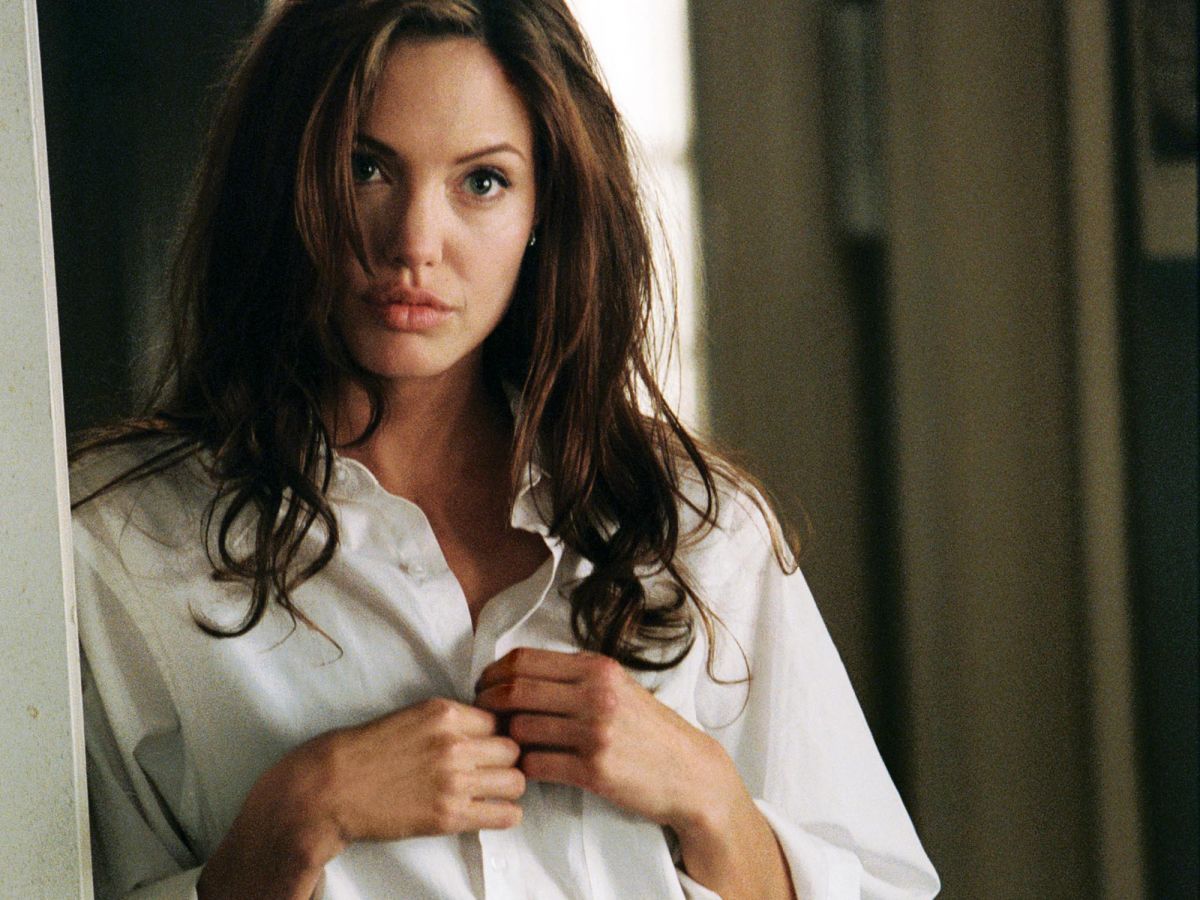 Love scenes, we've seen a few. The first times that seldom bear resemblance to anyone's real first time. The quick-my-wife-is-out-of-town humpfests that turn us on and off at the same time. The perfect lighting and unrealistic, synchronized orgasms. They make it all look so easy, don't they?
Not that we're complaining. A great cinematic love scene can really get us going, even if it involves positions straight out of Cirque du Soleil. Who doesn't feel a little warm when "Take My Breath Away" comes on? Who else believes that Michael Douglas must be able to make a woman (or Matt Damon) orgasm from 10 feet away?
Next time you and bae are looking for a little loveual inspiration, consider consulting one of these steamy scenes. Try not to pull a muscle.
Alfie(2004)
In which Jude Law and Nia Long copulate on a pool table, conveniently ignoring the fact that she's his best friend's girl, and that it's impossible to walk away from this without a nasty case of felt burn.
Video: Courtesy of Paramount Pictures.
Laurel Canyon(2002)
Nothing says awkward (but still kinda hot) like making out in the pool with your future mother-in-law and her boyfriend. Allow Kate Beckinsale, Frances McDormand, and Alessandro Nivola to show you how it's done.
Video: Courtesy of Sony Pictures Classics.
The Pillow Book (1996)
Guys, this one is really NSFW. Ewan McGregor's notorious willy has a starring role in his love scenes with leading lady Vivian Wu. Consider yourself warned… and a little tempted, right?
Video: Courtesy of Lionsgate Films.
Risky Business(1983)
If you could not follow Rebecca De Mornay and Tom Cruise's lead on the G train during rush hour, that'd be great.
Video: Courtesy of Warner Bros.
Taking Lives(2004)
Look away, Brad. Watching Ethan Hawke force Angelina Jolie to suck on his fingers might be a little unsettling.
Video: Courtesy of Warner Bros. Pictures.
Derailed (2005)
This extramarital tryst between Clive Owen and Jennifer Aniston soon goes very, very badly. Still, there's something about the wet hair and soggy shirts that makes their foreplay fun to watch.
Video: Courtesy of The Weinstein Company.
The Unbearable Lightness of Being(1988)
Though there's no shortage of love scenes in this film adaptation of Milan Kundera's novel, it's this interaction between Juliette Binoche and Lena Olin (as Tereza and Sabina, respectively) that feels the most intimate and sensual.
Video: Courtesy of Orion Pictures.
Swimfan (2002)
When your stalker accidentally drops the L word during swimming pool love… and you already have a lovely girlfriend. Awkward. Take it away, Erika Christensen and Jesse Bradford.
Video: Courtesy of 20th Century Fox.
Incendiary (2008)
This otherwise heart-wrenching drama includes this saucy striptease, which proves that inviting someone over for fish fingers is hotter than it sounds. Alas, you only get a snippet of the action between Michelle Williams and Ewan McGregor in this clip.
Video: Courtesy of THINKFilm.
Crimson Peak(2015)
Think Taylor Swift will watch Tom Hiddleston's spicy love scene (complete with a bare bum) with Mia Wasikowska in this gothic thriller and wonder where things went wrong? The action gets underway at about the 4-minute mark.
Video: Courtesy of Universal Pictures.
Kill Your Darlings (2013)
As one YouTube commenter hilariously noted, "10 points to Gryffindor." Former Harry Potter star Daniel Radcliffe plays Beat poet Allen Ginsberg in this drama featuring one pretty intense love scene.
Video: Courtesy of Sony Pictures Classics.
The Girl With the Dragon Tattoo(2011)
Rooney Mara's Lisbeth Salander basically jumps Mikael Blomkvist's (Daniel Craig) bones in this saucy scene. Let's hear it for girls on top.
Video: Courtesy of Columbia/MGM.
Undertow(2009)
Also known as Contracorriente, this Peruvian film captures the clandestine relationship between a married fisherman with a baby on the way and the dreamy artist he can't resist.
Video: Courtesy of Wolfe Releasing.
Southpaw(2015)
When Jake Gyllenhaal and Rachel McAdams talk about two rounds, they're not really talking about boxing. Hot.
Video: Courtesy of The Weinstein Company.
Nina Takes a Lover(1994)
Ladder love can be risky. Then again, so is cheating on your husband with a tall, dark, and handsome photographer.
Video: Courtesy of Columbia TriStar Pictures.
The Matrix Reloaded (2003)
Neo (Keanu Reeves) and Trinity (Carrie-Anne Moss) say it best when they say nothing at all.
Video: Courtesy of Warner Bros.
Out of Sight (1998)
If you like your conversation with a little more action, you'll love this love scene between bank robber Jack (George Clooney) and U.S. Marshal Karen (Jennifer Lopez).
Photo: Courtesy of Universal Pictures.
Revolutionary Road (2008)
When they're not squabbling and bemoaning their suburban existence, Frank and April Wheeler (dynamic duo Leonardo DiCaprio and Kate Winslet) manage to squeeze in some hot love on the kitchen counter.
Video: Courtesy of Paramount Vantage.
Out of Time (2003)
Denzel Washington and Sanaa Lathan prove that you don't have to take your clothes off to have a good time (oh no). You just need a strong back and a willingness to suffer a splinter or two.
Video: Courtesy of MGM.
Legends of the Fall (1994)
The hair. The bum. The name Tristan. Just overlook the fact that Julia Ormond (Susannah) went on to play Brad Pitt's daughter in The Curious Case of Benjamin Button.
Video: Courtesy of TriStar Pictures.
Marie Antoinette (2006)
We definitely would have paid more attention in world history class if we'd known how steamy Marie Antoinette's (Kirsten Dunst) love life was. And yes, Jamie Dornan's Axel von Fersen is infinitely loveier than Christian Grey.
Video: Courtesy of Columbia Pictures.
Troy (2004)
There's a thin line between love and hate. Briseis' (Rose Byrne) attempt to kill Achilles (Brad Pitt) results in the two making sweet, gentle love.
Video: Courtesy of Warner Bros.
The Hunger(1983)
In the 1995 documentary The Celluloid Closet, Susan Sarandon said the script originally called for her character to be drunk before having love with Catherine Deneuve's character. But, being Sarandon, she asked to have the script changed so she would only drink one glass of wine beforehand.
"You wouldn't have to get drunk to bed Catherine Deneuve," Sarandon says, in the doc. Clearly.
Video: Courtesy of MGM/UA Entertainment.
My Beautiful Laundrette(1985)
The love scene between Daniel Day-Lewis and Gordon Warnecke is both comical — given the unsuspecting presence of the latter's uncle — and erotic.
Video: Courtesy Orion Classics.
Top Gun(1986)
It's cheesy, perhaps, but the love scene between Tom Cruise and Kelly McGillis still makes us weak in the knees. You can't beat electric-blue lighting and synth beats.
Video: Courtesy Paramount Pictures.
The Lover(1992)
The love scenes between Jane March (as the Young Girl) and Tony Leung Ka-fai (as the Chinese Man) were rumored to have been real, rather than simulated. March later dismissed the claims, but that doesn't take away from their steaminess.
Video: Courtesy of Fox Pathé Europa.
Set It Off(1996)
If you want to be more than friends, follow Jada Pinkett-Smith and Blair Underwood's lead and bust out the full-body massage complete with oil and a chain necklace.
Video: Courtesy of New Line Cinema.
Stealing Beauty(1996)
What's lovely about this scene is its sheer coming-of-age quality. Innocence is contrasted with desire, and Mazzy Star hums dreamily in the background.
Video: Courtesy 20th Century Fox.
Bound(1996)
Jennifer Tilly and Gina Gershon have two memorable love scenes in this noir-style thriller. Pity Joe Pantoliano has to interrupt one of them.
Video: Courtesy Gramercy Pictures.
Kama Sutra(1997)
You can't name a film after the quintessential guide to love-making and have it be dull. This Mira Nair film definitely lives up to its lovey name.
Video: Courtesy Trimark Pictures.
Dangerous Beauty(1998)
Rufus Sewell and Catherine McCormack's love scenes in this obscure historical drama about a courtesan and her lover still hold up nearly 20 years later.
Video: Courtesy Warner Bros.
A Walk on the Moon(1999)
God bless Viggo Mortensen and his commitment to performing cunnilingus on-screen.
Video: Courtesy Miramax.
Cruel Intentions(1999)
Making love to the tune of Counting Crows? Sounds weird, but it is actually perfect and a totally romantic soundtrack for those quiet, quick, afternoon delights.
Video: Courtesy Columbia Pictures.
Love & Basketball(2000)
Everyone should lose their virginity with Maxwell playing in the background. Omar Epps and Sanaa Lathan perfectly capture those first-time jitters and still keep it sensual.
Video: Courtesy New Line Cinema.
Y Tu Mamá También(2001)
This is both the plot's literal and figurative climax. The tension between Gael García Bernal and Diego Luna peaks thanks to their mutual attraction to the effortlessly sensual Maribel Verdú. love, in this case, is a tool for personal growth rather than primal instinct. Get a hold of the full movie to enjoy; this scene is too hot for YouTube to handle.
Video: Courtesy IFC FIlms.
Mulholland Drive(2001)
The problem with a straight man filming a lesbian love scene is that it often feels exploitative. But Naomi Watts and Laura Harring's chemistry is both tender and incredibly erotic. There is love, but also a whole helluva lot of lust.
Video: Courtesy Universal Pictures.
love and Lucia(2001)
This very NSFW clip brings new meaning to the term "mud mask." Go and rent the whole film; half of this Spanish drama starring Paz Vega is devoted to seriously steamy love scenes.
Video: Courtesy of Palm Pictures.
8 Mile(2002)
This isn't a lovey movie. But the in-your-face, raw desire between Eminem and Brittany Murphy is still hot as hell.
Video: Courtesy Universal Pictures.
The Dreamers(2003)
If we could, we'd embed the entire movie here, because it's one big love scene. Instead, here's a compilation of the most important moments in a movie of self-discovery through love.
Video: Courtesy Fox Searchlight Pictures.
Atonement(2007)
This brief moment is enough to doom the characters' lives. Briony's nosiness, jealousy, and naivety ruin the passion that's been building between Cecilia and Robbie. Their entire relationship thrives off this scene. It's their rock as much as it's their demise. Despite all of this, the intensity of their desire is palpable.
Video: Courtesy Focus Features.
The Duchess(2008)
Keira Knightley's Duchess of Devonshire is only accustomed to the wham-bam-thank-you-ma'am overtures of her husband. Lady Bess Foster (Hayley Atwell), who happens to be sleeping with the Duke, convinces the Duchess to take on a lover of her own by showing her just how sensual intercourse can be. What are friends for?
Video: Courtesy of Pathe Distribution.
Vicky Cristina Barcelona (2008)
The threesome scene gets all the glory, but Scarlett Johansson and Javier Bardem's frantic kissing is just as hypnotic. Just try to forget that Woody Allen was in the room.
Video: Courtesy of MGM.
Black Swan(2010)
Fun fact: This scene comes on an hour and nine minutes — a.k.a. 69 minutes — into the film. Aside from that, just uttering the phrase "Natalie Portman and Mila Kunis in bed together" brings to mind the naughtiest of thoughts. love and danger make for perilous but exciting partners; this scene is a testament to that.
Video: Courtesy of Fox Searchlight Pictures.
Blue Valentine(2010)
Though this movie is anything but romantic, the loveual chemistry (when applicable) is on fire. It's unfortunate that couldn't save their relationship, but it is a testament to the incredible talents of Michelle Williams and Ryan Gosling.
Video: Courtesy The Weinstein Company.
Free Fall(2013)
These two German cops can't resist getting it on, even though one of them is living with his pregnant girlfriend. Warning: may inspire you to take up running.
Video: Courtesy Edition Salzgeber.
The Spectacular Now(2013)
Forget that Miles Teller and Shailene Woodley now play brother and sister. As first-time lovers, they toe the line between awkwardness and intimacy in a beautiful, realistic-feeling way.
Video: Courtesy A24.
The Danish Girl(2015)
Before Einar (Eddie Redmayne) transitions into Lili, his lovemaking with wife Gerda (Alicia Vikander) sensually explores gender roles in the bedroom.
Video: Courtesy of Focus Features.
Click HERE to read more..

You can publish this article on your website as long as you provide a link back to this page.
You can publish this article on your website as long as you provide a link back to this page.