Illustrated by John Lisle.Photographed by Christine Hahn.
Why wait until January 1 to map out your resolutions? This Thursday, the annual new moon in Capricorn turns us all towards our grandest goals. Carve out a little time to write a wish list or even make a vision board if you prefer the power of pictures. Don't worry about how you'll pull this off just yet — just turn inwards and ask yourself what you want. This is a new moon, so it's just the starting point. You have until the corresponding full moon on July 9 to tend to those seeds and watch them grow into something amazing. Make sure you're dreaming big enough! Capricorn's ambitious energy wants us to challenge ourselves. With a practical plan and enough support, you'll amaze yourself with all that you are capable of accomplishing.
New Year's Eve comes with a wild cosmic combo pack this year. Energetic, agitating Mars will meet up with esoteric, escapist Neptune — and in the sign of "no limits" Pisces, at that. Go easy on the bottle service, because you could ring up quite a bill and wind up drinking way more than you planned to. Steer clear of triggering situations, because emotional drama could erupt — and even turn into a shoving match with warrior Mars in the mix. Dancing will be deeply therapeutic this NYE, whether you're cuing up Pandora and pushing back the living room furniture or splurging to see your favorite DJ spin a midnight set. On New Year's Day, the moon will flow into a thought-provoking trine (120-degree angle) with visionary Jupiter. Think outside the box with your early 2017 plans. Where would you like to travel? What would you love to learn? Ride the energetic wave of personal expansion on January 1 and pledge to make this a year of exciting growth!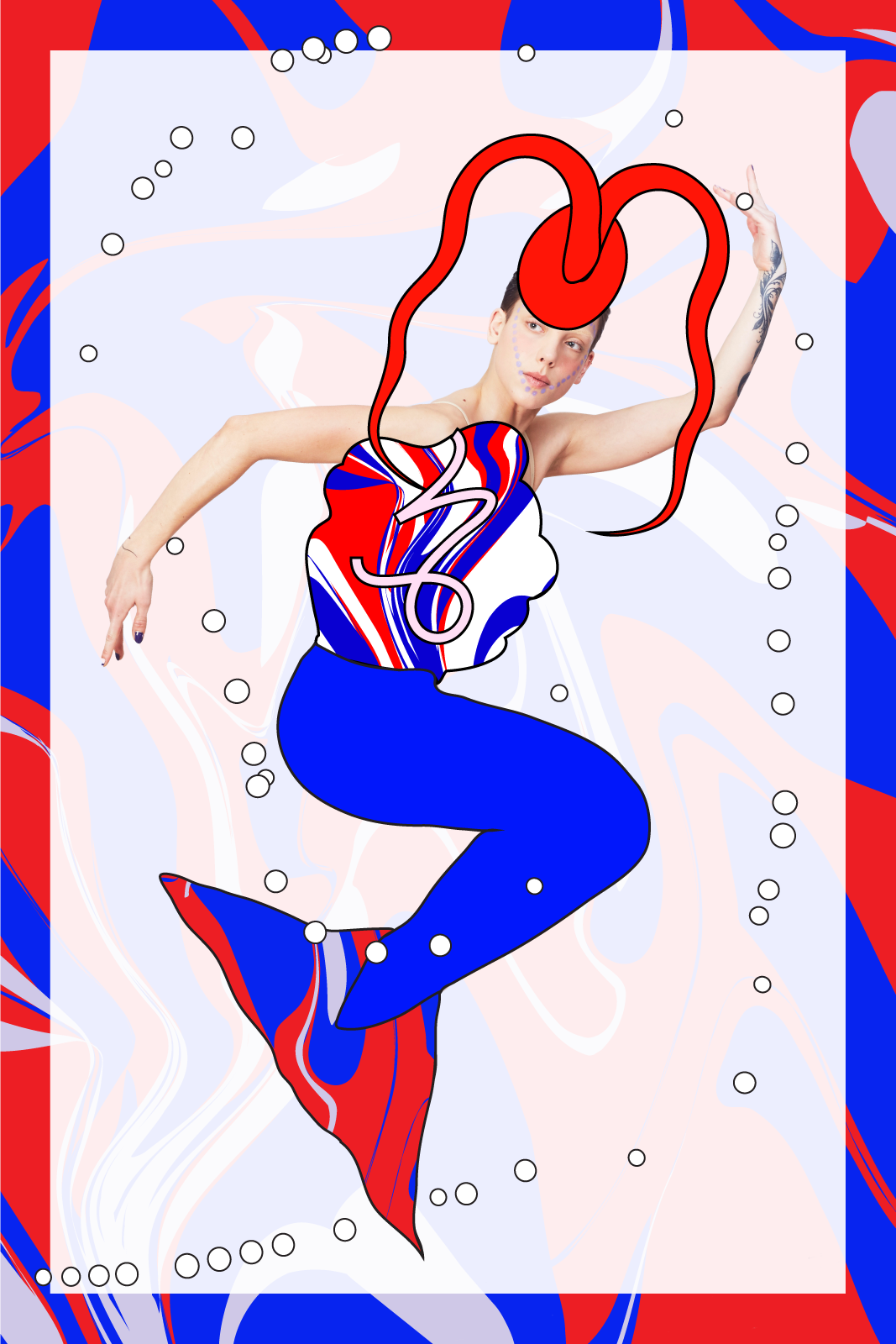 Capricorn
December 22 to January 19
Lucky you! You'll get a double dose of New Year's energy this week, thanks to Thursday's new moon in Capricorn — the first to hit your sign since January. Chill the bubbly and break out your journal or vision-board supplies. These moonbeams mark your astrological New Year and the seeds you plant now could manifest into something major by the Capricorn full moon next July 9. Don't be too practical when making your wishlist or setting goals. Consider this your lunar liftoff of a six-month cycle! You don't have to figure out the how just yet — simply focus on what you desire and how you'd like to feel in 2017.
Skip the VIP rooms and overpriced parties this NYE. This year, a laid-back, anything-goes celebration is much more your speed. With adventurous Mars and nomadic Neptune lighting up your house of hometown happenings, you could have a blast singing karaoke at a neighborhood bar or even bopping between a few different venues. Laughter is the best medicine for Capricorn after a long and arduous year. If you need a change of scenery, a road trip or commuter flight to a nearby metropolis could be the perfect fix. Rent a hotel room with friends — and arrange a late checkout, because you'll probably stay up until sunrise! A flirtation — with a sexy local or someone from the friend zone, even — could evolve into a fun hookup and an even more entertaining play date on New Year's Day.
Illustrated by John Lisle.
Photographed by Christine Hahn.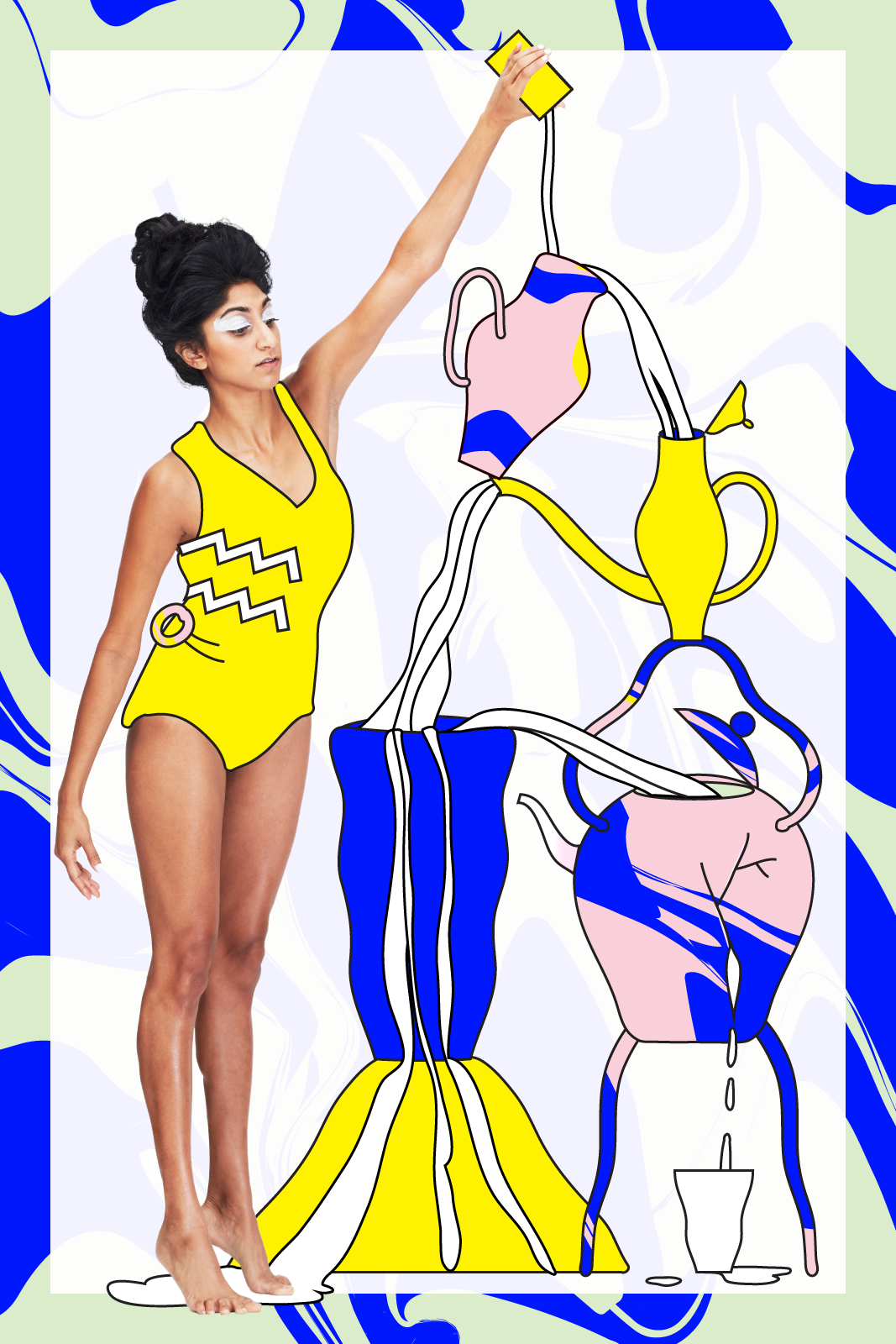 Aquarius
January 20 to February 18
Are you still hanging on to that, Aquarius? As the year winds down, give your life a good inventory. There's some baggage you'd be better off leaving in 2016 — be it a toxic "friendship," soul-sucking side job or even one of those insecurities that keeps on holding you back. This Thursday, the new moon in your 12th house of healing and completions can give you the courage to let it go. Maybe you can't drop certain things like a hot potato (like that waitressing gig that covers your bills), but you can begin to make your graceful exit. This soulful new moon could bring some incredible insights, too. Spend time this week journaling and meditating. The wisdom of your own inner guidance will be profound. Some Aquarians could also find a mentor, teacher, or coach who you begin working with in early 2017.
Your New Year's Eve celebrations could begin a little earlier this year — but not at some wild party. After a long, hard year, a day at the spa followed by a salon appointment, will be just what the doctor ordered. Unwind with a massage or some "sauna and soak" time. Then, slip into that black velvet dress and meet friends for a decadent dinner and
maybe
some dancing. You're more interested in good company and engaging conversation about the state of the world — and how to make it a better place in 2017. Single? Don't get all hung up on the midnight-kiss thing, but don't rule it out, either. A meeting of the minds is often the precursor to a strong attraction for you, Aquarius, so if you're still dissecting the detriments of a populist agenda at 11:59, just say, "Screw it," and pucker up! The moon will be in Aquarius on New Year's Day, so devote some time to
your
personal resolutions. Slip off with your journal to write out wishes for the year ahead. No need to think about the how just yet — let yourself dream like a visionary.
Illustrated by John Lisle.
Photographed by Christine Hahn.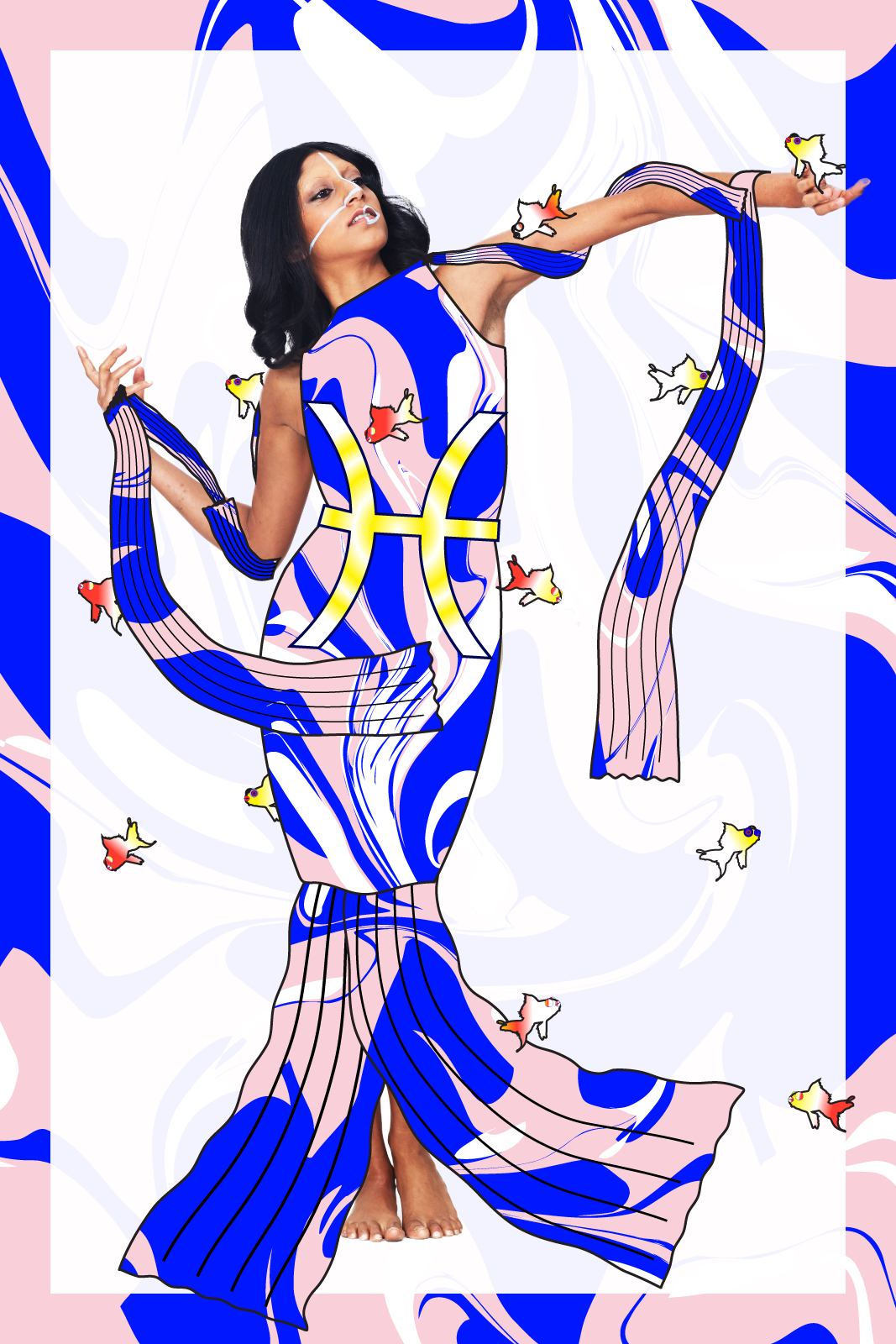 Pisces
February 19 to March 20
Struggling to get it all done before December 31? Many hands make light work this week as planets posse up in your 11th house of teamwork. But if your squad is slacking, you may need to make some adjustments. Thursday's new moon will also activate your group zone and can illuminate better collaborators — or inspire you to deliver a motivating pep talk that gets everyone back on the ball. Socially, this new moon could bring some new blood your way, too. Make a list of activities and organizations you'd like to explore in 2017. And are there any old friends you'd like to reconnect with this winter? With Mercury retrograde until January 8, you could mend fences and get the band back together. Just start with two easy words: I'm sorry.
You'll be in your dazzling and celebratory element this NYE as your ruling planet, fantasy-fueled Neptune, joins wild-child Mars in your sign. No holding back under this rare and magical planetary pairing. This glamorous alignment green-lights big hair, bold makeup, flashing sequins, leopard-print coats, and even a stretch limo to take you and your friends from one party to the next. Allow yourself to feel any deep emotions that arise, but don't give in to your more escapist tendencies — like overindulging in bubbly or romanticizing the sexy bad boy or girl who plants one on you at the stroke of midnight. Just live for the moment while keeping your wits about you and this could be the moment memorable NYE you've had in years. On January 1, you'll be in a more contemplative headspace and ready to clean house. Before you make your new resolutions, write down a list of all the things you're leaving 2016. It's time to move on to bigger and better things!
Illustrated by John Lisle.
Photographed by Christine Hahn.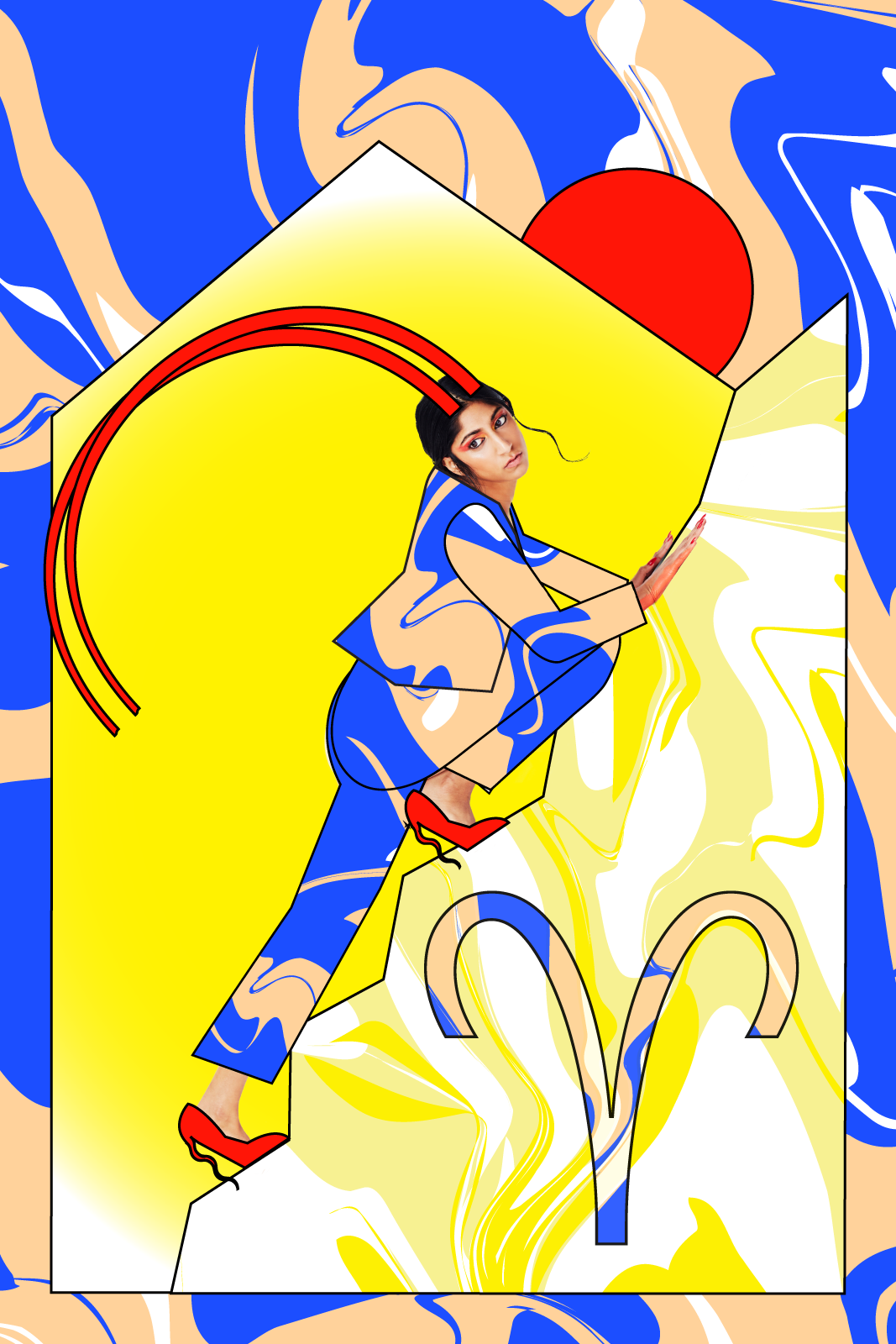 Aries
March 21 to April 19
Level up! This Thursday marks the new moon in Capricorn and your goal-oriented 10th house. Before it's even NYE, you'll be fixated on your master plans for success in 2017. Sit down and write out a wishlist — or make a vision board if pictures are better triggers for your imagination. Where would you like to be six months from now, with the corresponding full moon in Capricorn on July 9? Imagine your ideal work environment, which might look more like a stylish living room or an outdoor space than an office with a desk, knowing you, Aries. Whose name do you want in your contact database and how would you outfit yourself? A little career-gear shopping trip might be your next move. Before the year is through, scout out networking events or send a thank you note to an office influencer who inspired you in 2016. A little bit of outreach can set you up for mover and shaker mode when you return to work in early January.
Saturday is NYE — and this one is made for both dancing and dreaming. Your ruler, energizer Mars, meets up with soulful Neptune in your enchanted 12th house. Music will elevate your experience, but start your celebrations in a more soulful way. Meet with friends to reflect on 2016: What were the highs and lows — and what do you want to create in 2017? Wear your waterproof mascara, because there could be some tears. A candlelight meditation (or even a 30-minute one you do at home) can also help you get grounded before you cut loose — a good idea, since this planetary pairing could blur boundaries. Sip good-old H2O in-between those swigs of Veuve! Sleep in on Sunday, but don't disappear for the day. A group hang could inspire some wild resolutions — ones that could involve travel, activism, or a mix of both.
Illustrated by John Lisle.
Photographed by Christine Hahn.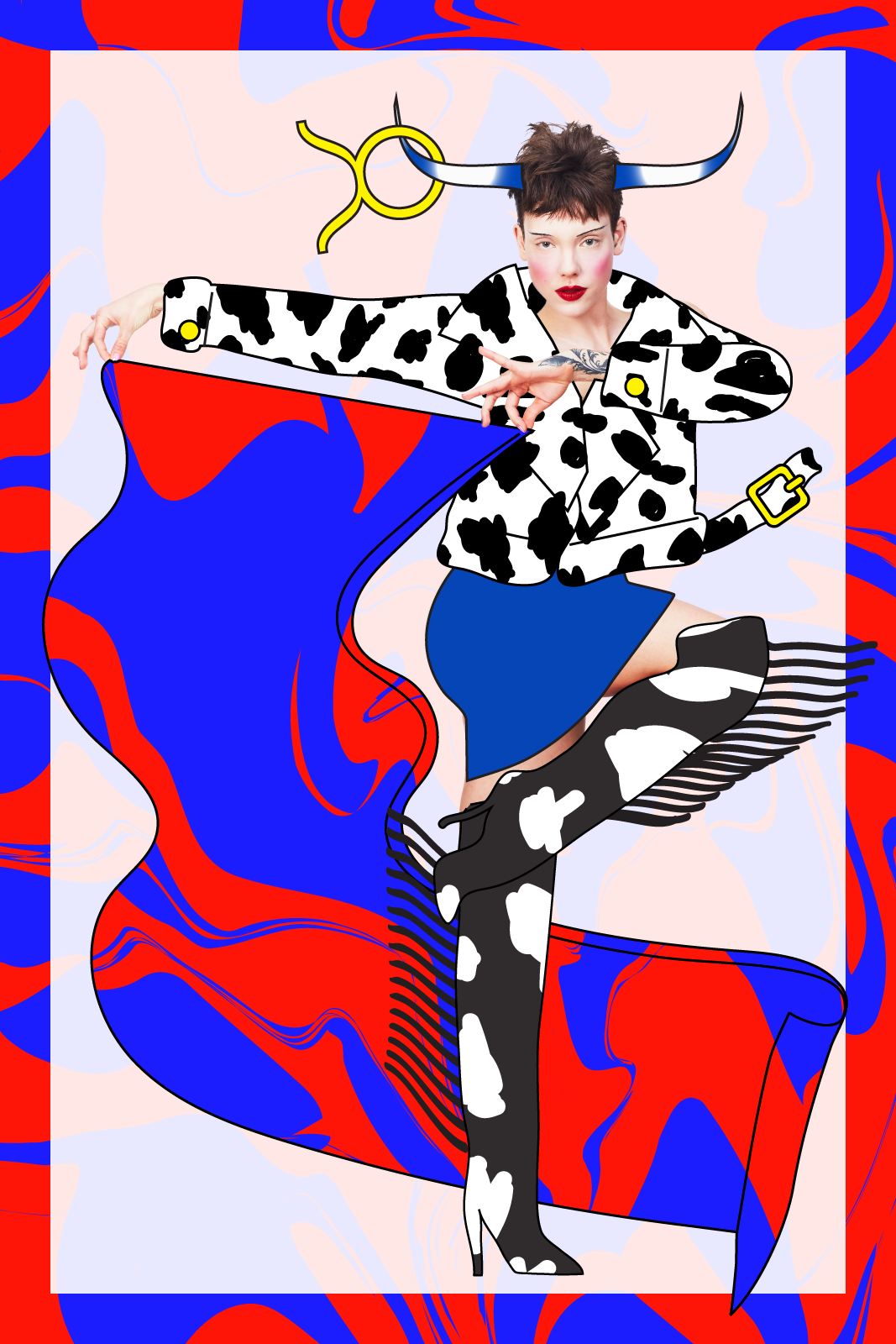 Taurus
April 20 to May 20
L.A. sunshine, snowy Aspen ski runs, or the lights of the Brooklyn Bridge — wanderlust is coursing through your veins this week, Taurus. On Thursday, the new moon in Capricorn will activate your travel zone. Rather than just peeking addictively at people's 'Gram-worthy vacation shots, you could actually book your 2017 winter vacay. Bear in mind that Mercury is retrograde until January 8, which can scramble signals. Double-check that you can get the time off of work before hitting the "reserve" button — and stick to Airbnbs with legit-sounding reviews. A cross-cultural connection could heat up close to home. Don't let superficial differences stand in the way of getting better acquainted.
This is so not the NYE to hang out at a low-key house party. With energetic Mars and escapist Neptune in your communal 11th house, the more is definitely the merrier. Although it's fine to be the organizer, don't saddle yourself with the host role. Gather with friends for a potluck dinner and let everyone get their own tickets to your chosen venue. If your group drifts in different directions during the night, it's not your job to track them, Taurus. Let yourself mingle with other revelers. You never know: At the stroke of midnight, you could find yourself adopted into someone else's squad or simply have added a few amazing new people to your entourage. Curate your own guest list with care, though. Crisis-junkie Neptune and aggro Mars can make the already-dramatic types behave badly this NYE. You'd rather be dancing than monitoring the perpetually lit GF, right? Don't let her invade your parade. When you wake up Sunday, ease into 2017 on a decadent note. With the moon and hedonistic Jupiter aligned, you'll have fun meeting friends for an elegant, white-tablecloth brunch or dim sum where you try dishes from every cart that swings around!
Illustrated by John Lisle.
Photographed by Christine Hahn.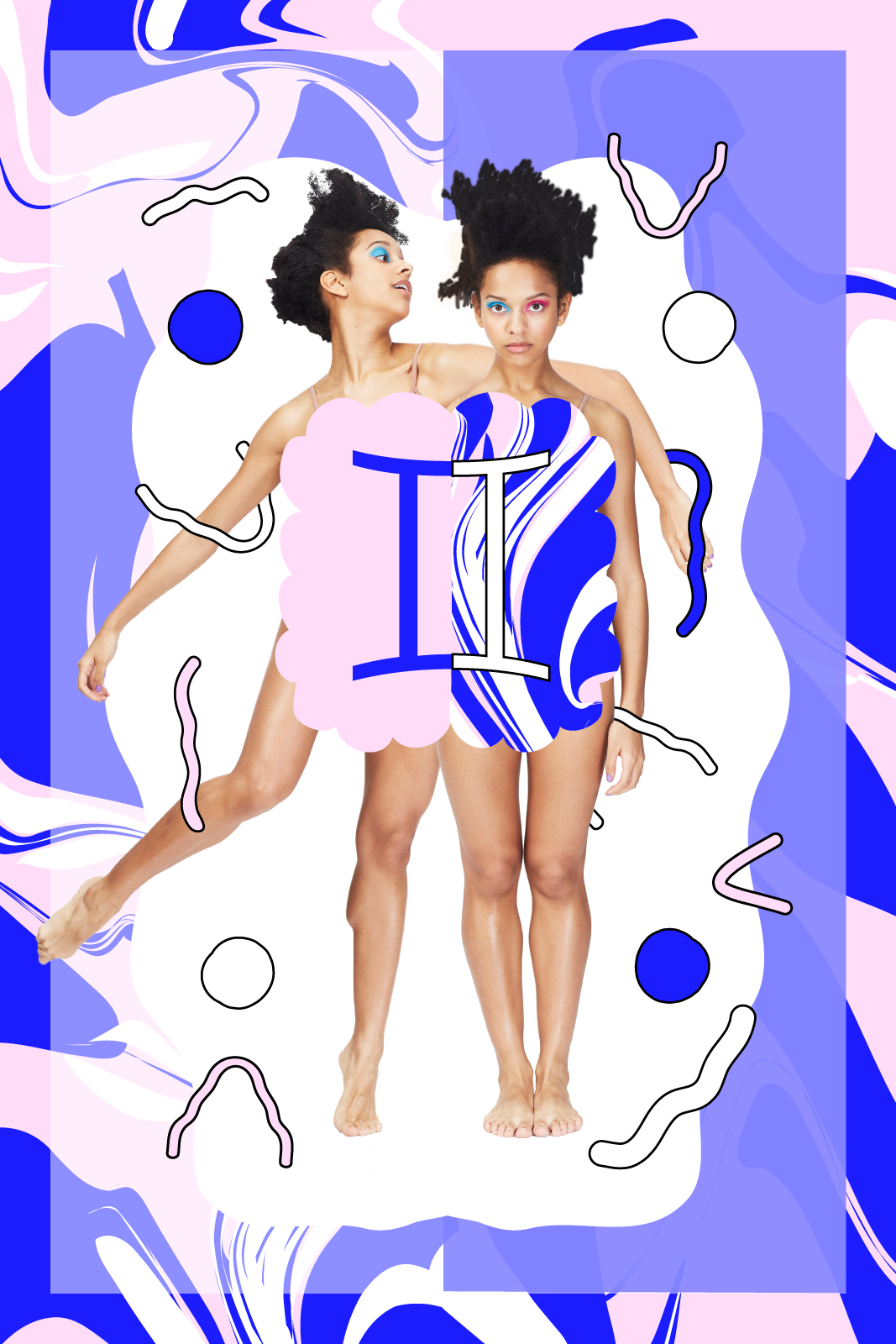 Gemini
May 21 to June 20
The urge to merge intensifies this week, Gemini, as planets pulse through Capricorn and your playing-for-keeps eighth house. And with Thursday's new moon in Cap, you can no longer be subtle about a not-so-secret crush. Make your move…strategically, that is. Mercury will be retrograde and your signals could get crossed if you're too subtle or overt. Simply saying, "I'd like to get to know you better," is really all that's required. And with your magnetism at such high strength, you're bound to get a positive response. If your mojo's been in slow-mo, this new moon is a rapid wake-up call. An attraction could flicker with someone you already know, but never quite saw in this light. If you're in a relationship, make a conscious effort to co-create as a couple, whether you're hosting a NYE pre-party — or maybe fixing breakfast for your hungover squad on NYD.
Speaking of the end-of-year celebrations, make yours a little more high-end. With motivator Mars and glamorous Neptune in your prestigious 10th house, your Champagne mingling could turn into a de facto networking opportunity. That Gemini curiosity will come in handy. As you ask people about their lives, natural synergies may emerge. Trade contact info so you can set up a more formal meet up in early 2017. Heads up: Under this confusing and combustible cosmic mashup, a man in your life could dazzle or disrupt your festive groove. If you come to the party together, don't ditch him while you work the room — but if he gets obnoxious, jealous, or sloppy drunk, you can call yourself (or him) an Uber and deal with it when cooler heads prevail. You'll wake up full of energy on January 1, so forget about sitting around in fleece pajamas all day. Bundle up and go for a hike or dive into your first creative project of 2017. The muse is in the house! And if there's drama to sort through from the night before, a positive alignment of the moon and candid Jupiter helps you hash it out with loving honesty.
Illustrated by John Lisle.
Photographed by Christine Hahn.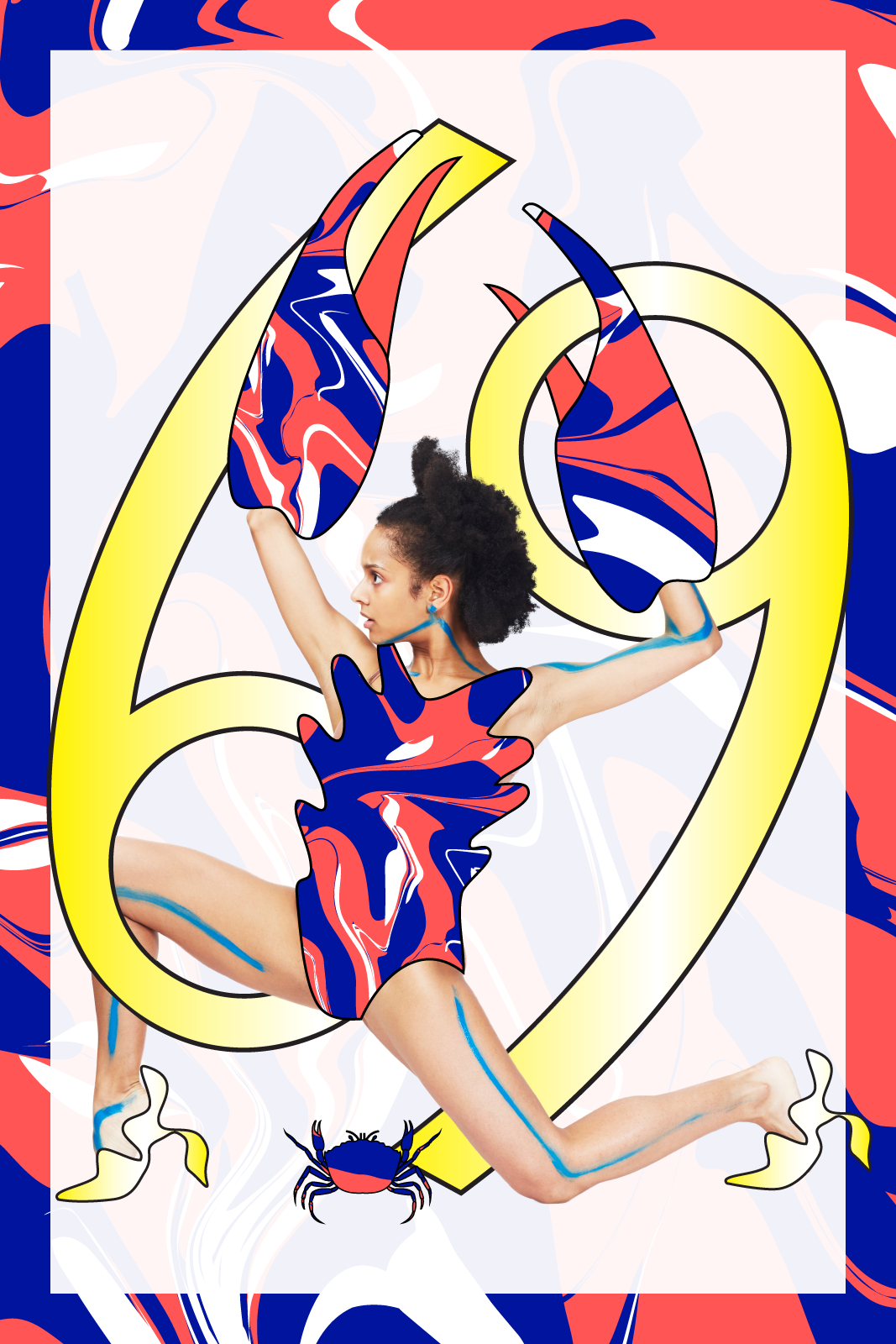 Cancer
June 21 to July 22
Enter the couple bubble. With planets percolating in your partnership zone all week, you're really starting to believe in the power of two. Someone from back in the day may even be stoking those embers, thanks to Mercury's retrograde from December 19 to January 8 — a cycle that stirs up the past. On Thursday, the new moon in Capricorn will help you separate the keepers from the creepers. Say bye to the half-in, half-out types and create a space for someone with staying power to come in. Cupid will definitely reward you for this bold move. Coupled Cancers could decide to take a big step together like co-signing an apartment lease or even getting engaged. Business relationships and creative collaborations could also get a boost from this new moon. Squeeze in an end-of-year power lunch or recording session before ringing in 2017!
Venture out of your protective shell this NYE! With restless Mars syncing up to nomadic Neptune — and in your ninth house of travel, at that — you could celebrate in a totally new zip code. Lucky for you if you already booked those tickets to South Beach or Barbados. But if not, couchsurfing with a wild-and-crazy pal could still be in the cards. Even if you do stick close to home, pick a venue that lets you mingle with a diverse and eclectic crowd. Cross-cultural connections could heat up fast — and that spark could evolve into a memorable kiss as the confetti rains down. Already attached? Sharing an adventure will do wonders for your bond — and bold Mars helps you screw up the courage to tell your S.O. how you really feel. You'll be back to your cozy element on New Year's Day. Stock your kitchen with coffee, eggs, and pancake fixings so you can nest the day away. FaceTime family and invite a close friend to join you for some unapologetic lounging — and a mimosa!
Illustrated by John Lisle.
Photographed by Christine Hahn.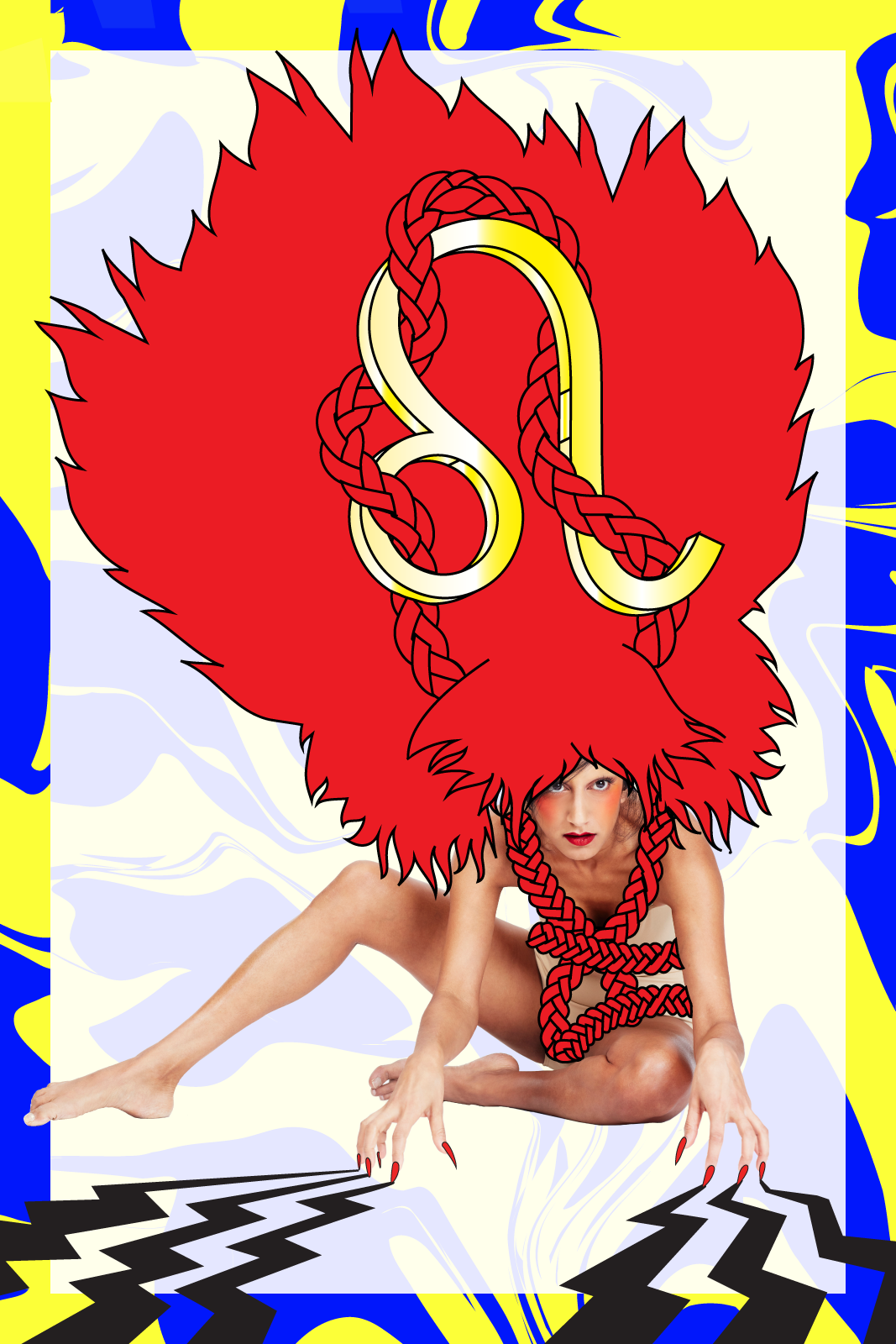 Leo
July 23 to August 22
Live long and prosper, Leo! That's your mantra this week, as a pack of planets assemble in your wellness sector. And on Thursday, a new moon will spur an early start to those 2017 healthy-living resolutions. Get a front-row mat at the final yoga class before your studio shuts down for the year. Maybe a private lesson would help you nail those postures, so consider treating yourself to one. Work could get a little busy, despite the seasonal festivities. An offer or assignment could land in your Inbox — one that can help boost your professional reputation over the coming six months! Try to negotiate a sane deadline. Is it really necessary to get it done this week — or is a colleague just offloading stress on you?
This New Year's Eve, let someone else have that #lifeoftheparty status. With sultry Mars and fantasy-fueled Neptune simmering together in your seductive eighth house, you'll prefer a more intimate celebration. Rent that Airbnb (with hot tub!) for a romantic escape — or a restorative gathering with a few close friends. Can't miss the soirees? Don the little black dress, but don't be surprised if you spend more time people watching than swinging from the chandeliers. An intriguing stranger could sweep you into a deep-and-sultry conversation. Pucker up, Leo — and plan to stay in touch, because this attraction could have for more potential than "just a kiss." You'll be back to your outgoing self on New Year's Day, so snap your friends out of their Champagne hangovers and organize an afternoon get-together. You might actually have the energy to host this one; or, just make "house calls," stopping by with a moveable feast of snacks. Spread your sunny vibes, Leo, and you'll help them kick off 2017 on a bright note.
Illustrated by John Lisle.
Photographed by Christine Hahn.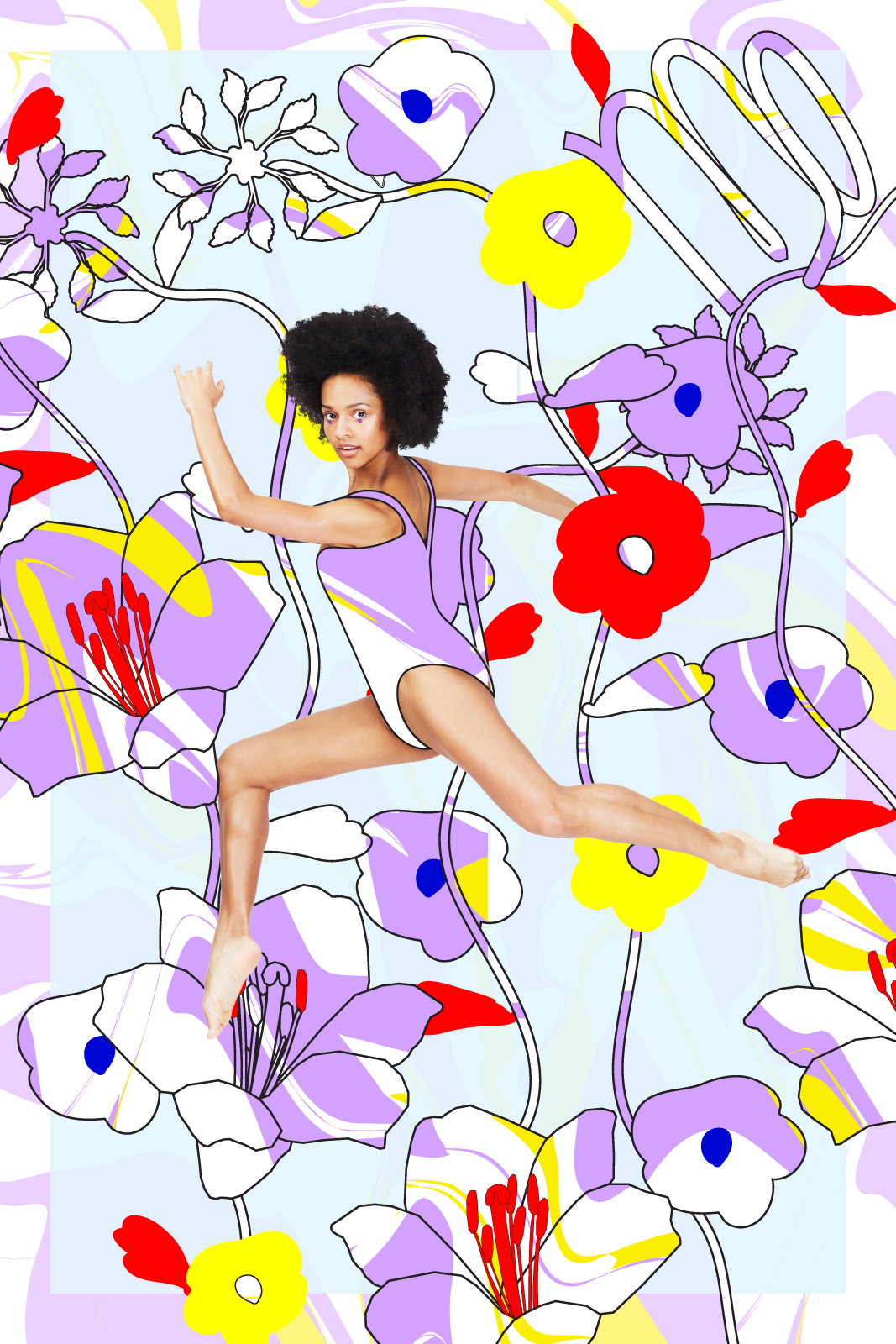 Virgo
August 23 to September 22
Wardrobe! Styling! Your fashionable, flamboyant fifth house is ablaze with planetary action this week — and Thursday's new moon could get the wheels turning in a wilder direction. The only trouble is, Mercury is retrograde until January 8, which could bring misgivings about bleaching your hair or getting anything inked onto your body. Play with temporary looks: clip-in bangs or metallic eyes could give your NYE outfit life. This new moon could also rev up romance — more reason to look (and feel) your best. You could meet someone while out mingling or hit it off with a mutual admiration of Instagram feeds. Coupled Virgos could wind down 2016 on a game-changing note — perhaps with a big announcement to make involving ring fingers or even baby nurseries!
Pick up a pair of tickets for a New Year's Eve celebration — or reserve that table for two. Sultry Mars and glamorous Neptune make a rare alignment in Pisces and your partnership zone. You'll deeply enjoy the one-on-one bonding time, whether your date is your S.O. or your best friend. Glitz it up this year! Indulge in a little pre-party pampering, like getting your hair blown out or your makeup done professionally — and maybe even setting up a little photo shoot. Single? Cupid could fire a few golden arrows in your direction. If you're partying with friends, make agreements in advance about how you'll get home if one of you (ahem, you Virgo) happen to meet someone worth hooking up with that night. Wellness resolutions will be at the top of your agenda on January 1. Brew up some green tea and do some sun salutations as you ease into your 2017 or bundle up and go for a walk. Your first gift of the New Year could be a ClassPass or a membership to a great studio.
Illustrated by John Lisle.
Photographed by Christine Hahn.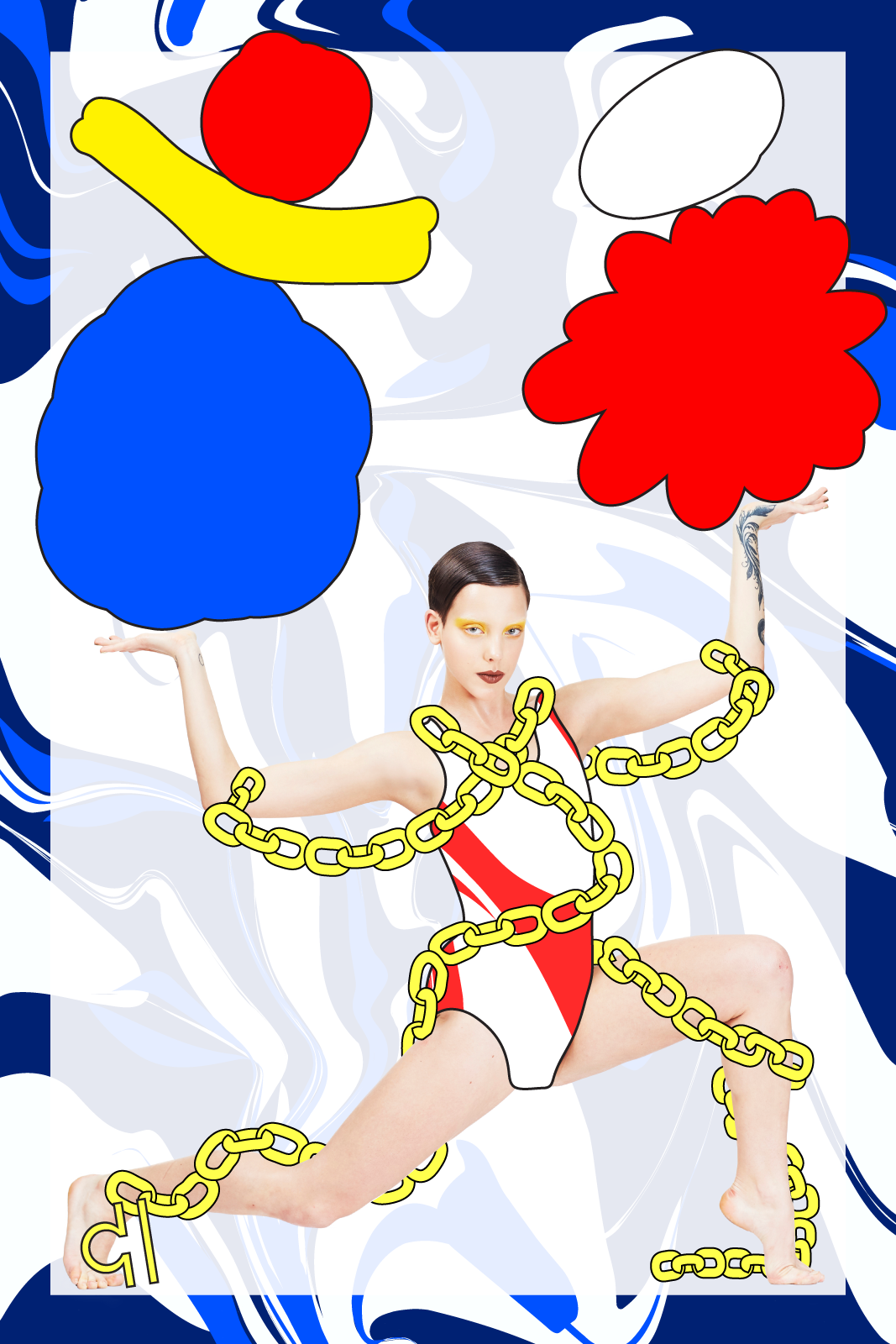 Libra
September 23 to October 22
Home sweet home? Making your space feel more like a sanctuary — or a Pinterest dream come true — could be a worthy way to use your days off this week, especially with Thursday's new moon activating your domestic zone. One hitch: Mercury is retrograde in this part of your chart, so stick to easy (and returnable) upgrades — and don't go tearing down any walls or doing structural damage to your rental apartment, Libra. A candid talk with your roommate could help you resolve some household conflicts. Are you ready to relocate? Start poring over the listings and checking out different neighborhoods — both at day and night — so you can get the hunting going when Mercury turns direct on January 8. Longing for more quality girl time? Organize a dinner for your GFFs on Thursday night or invite an interesting female coworker to join you for a drink after work.
This New Year's Eve won't be the wildest in your history books — but that won't make it any less soul-nourishing. Energizer Mars and nurturing Neptune align in your wellness zone on the 31st calling for a cleaner, greener celebration. You might start the night with a candlelight yoga class (and gong meditation) followed by a "green nojito" toast. And hey, it's your business if you'd rather sip La Croix instead of Crown Royal. Warning: Just because you want to keep your wits about you doesn't mean you have to play caretaker for a sloppy drunk friend or love interest. Careful not to saddle yourself with responsibilities you'll later resent. The dance floor will still be calling your name! The muse pays you a visit on New Year's Day, so keep your journal, sketchbook, and even some vision-board supplies handy. When it comes to mapping out your resolutions, you might see more possibilities if you think in pictures, instead of just words. Get out and mingle, too. An afternoon hang could bring the bonus of a romantic connection on the first!
Illustrated by John Lisle.
Photographed by Christine Hahn.

Scorpio
October 23 to November 21
Snapchat sunglasses? Why not, Scorpio? With a new moon activating your buzzy and ultra-social third house this week, you could find yourself back in the heart of the action, impressing everyone with your live, 10-second eyewear updates. But while you can weather small talk for a short while, you're really more interested in making true friends. This week, be on the lookout for kindred spirits. A BFF-grade prospect could pop up on your radar — someone who thinks a lot like you. (A little prickly on the surface, but deeply devoted once trust is earned.) Given that Mercury is retrograde, this person could even be a returning figure from your past — someone you only knew superficially back then. The timing may be right for a stronger connection or even a profitable joint project. Detour away from the same old hangouts. A new scene can liven up your winter, whether you're hitting a newly opened yoga and dance studio or signing up for a memoir-writing class.
New Year's Eve will be one for the history books — and if you play your cards right, some legendary images for your Instagram feed. With glamorous Neptune and wild Mars joining forces in your theatrical fifth house, this is NOT the year to stay hidden away at home. But you may still celebrate incognito and a masquerade ball or costume party. Nothing like that going on in your area? Don't let that stop you. Just rally your friends into a group theme: sequins and velvet or even a sci-fi theme. Getting ready will be half the fun. Pamper yourself at the salon with some holiday nail art or a blowout. Cupid is geared up to make a cameo, so look beyond your squad and see who is trying to get your attention. An epic midnight kiss could linger into a loving start to your 2017 — and it might even come from someone in the friend zone. Stranger things have happened, Scorpio! Already attached? Iron out any relationship drama early in the day so it doesn't combust when the Champagne starts flowing. But if it does, fear not: On New Year's Day you'll be able to kiss and make up after a "let's clear the air" conversation that was probably long overdue, anyway.
Illustrated by John Lisle.
Photographed by Christine Hahn.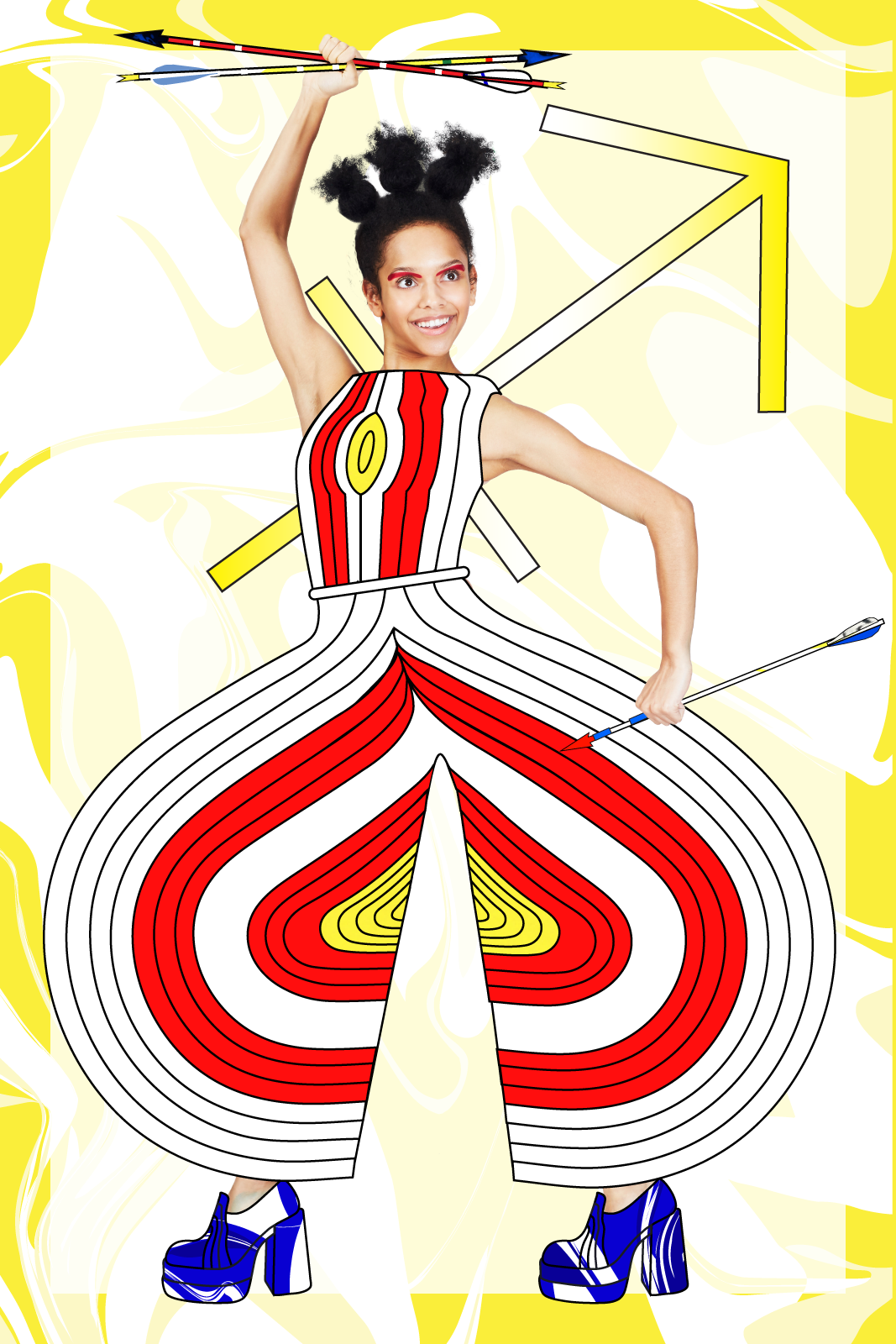 Sagittarius
November 22 to December 21
Put a little soul into those goals, Sagittarius! Achievement will feel empty if you don't enjoy yourself along the way. And if you're stressing about getting it all done — forget about it! Fortunately, Thursday's new moon in Capricorn helps you prioritize plans, especially in your professional life. Maybe you've taken on too much or promised to get it all done in a ridiculously small window of time. Don't make yourself crazy, Archer. Get real with your boss or colleagues and figure out a smarter system. You might even bow out of a few obligations that aren't bringing enough of a reward. With this new moon setting you off on a profitable six-month path, get your résumé and LinkedIn tightened up so you can circulate your name after Mercury snaps out of retrograde on January 8. Whether you're looking to change jobs or get noticed by premium people in the industry, use this downtime to make sure everything looks polished and pro-level!
#HomeForTheHolidays could be your New Year's Eve groove this year — so very unlike you, Sagittarius! But with nebulous Neptune and stressful Mars aligned in your sensitive fourth house, you could feel like an emotional sponge if you try to brave the crowds of drunken revelers. Staying in — and curating your own party — will be so much more rewarding. Or stick to smaller, more intimate venues where you can have an actual conversation without going totally hoarse. A girls' night out could be epic if you are feeling the wilder saves. That said, this might be the NYE to slip off to a beach hammock in the tropics or a country Airbnb with a hot tub and in-cabin massages! New Year's Day will find you back to your social self. Find a buzzy brunch spot or lively hotel bar — and talk to strangers! You could make your first new friend of 2017 on the very first day of the year.
Illustrated by John Lisle.
Photographed by Christine Hahn.
Click HERE to read more from Refinery29.



Loading ...