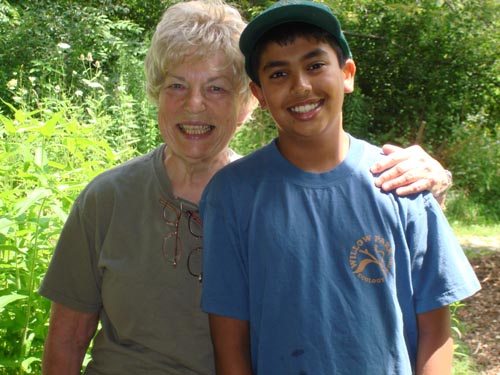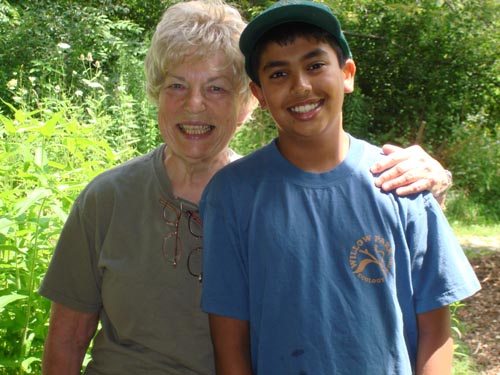 I love volunteering at Willow Park Ecology Centre when it's a bright day with the sunny rays shining on the Earth because I get to enjoy my time there as well as lend a helping hand in my community. It's important that at the end of a year we celebrate the accomplishments we have achieved in volunteering. These past two years I have volunteered at WPEC and have enjoyed it because there's always a task to finish whenever you go to this park. As a volunteer you feel great that the park has accomplished and achieved many things when it comes to the day we appreciate them. It feels awesome to have achieved and accomplished so much in two years.
This was my second year attending and volunteering for the volunteer appreciation day at Willow Park Ecology Centre. Last year, the goal was to clean the shore lines, remove weeds, and prepare the flower beds, butterfly gardens and xeriscape gardens for winters. We also cleared the weeds, covered the beds with a black recycled sheet so that more weeds wouldn't be able to grow. I had a wonderful time helping the environment with one small step at a time.
This year the goal was we made bee nests and drums to beat in the drum circle held by Tony from Sacred Sevens and Pat Kelly from CVC (Credit Valley Conservation). I made my very own drum that had a Halloween theme. My theme emphasized saving the planet and that frogs are awesome. I received a tiger's eye for screaming the loudest in a drum circle. It is believed that a tiger's eye is over 1000 years old and super ancient. It symbolizes its true beauty of the tiger. I also worked on a bee nest with other kids by gathering various thistle sticks from trees.
Other than that we pulled weeds and had a great time playing with the dogs that played in the river as well. I hope to participate in this Volunteer Appreciation event again.
Article viewed on Oye! Times at www.oyetimes.com