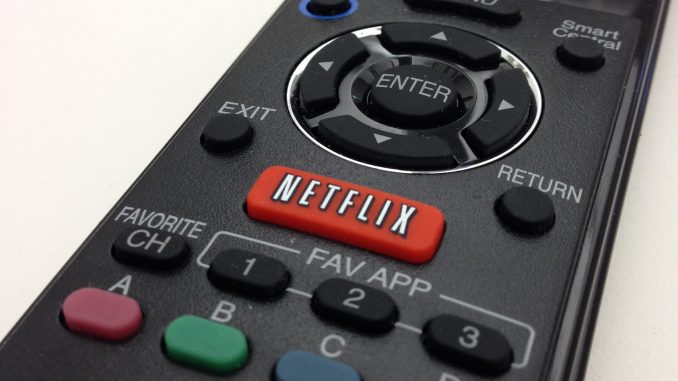 Whilst streaming services like Netflix, Now TV and Amazon Prime all attempt to carve up a bigger market share through an extensive choice of movie genres, it seems that Shudder is looking to provide a more specialised approach through its horror-only streamed attractions.
Shudder was fully launched in October 2016 and it looks to offer a ghoulish range of movie and TV treats for horror fans in the USA, UK, Canada and beyond.
Whilst there are plenty of other horror streaming services already in existence, it's thanks to Shudder's big money backing from AMC that it hopes to eclipse already established rivals like Full Moon and Screambox.
The financial backing means that Shudder stands a better chance of gaining the all-important exclusive streaming rights to original titles that are essential to beat off the competition. And with more than 500 horror movies on offer that cover everything from camp classics like Witchery to arthouse hits like The Strange Color of Your Body's Tears, it's clear that Shudder offers enough variety to keep even the most ardent horror fan entertained.
The launching of Shudder is a shrewd move for AMC who have already enjoyed watching The Walking Dead become one of the surprise TV horror hits of recent times.
There's been a noticeable cultural drive that's fuelled many horror successes on screen over the last few years, like the Hannibal series, and the never ending horror-comedy series Supernatural.
The ultra-loyal horror audiences have proven to be more than willing to invest in games, accessories, and gadgets of their favourite franchises. And this has opened up horror themed alternatives across many industries from the likes of Lucky Nugget Casino and their horror slots games, to The Walking Dead's well-received mobile gaming series.
But hat really makes the Shudder streaming service stand out is the way that it's employed the assistance of several key figures in the horror scene to help curate its offerings.
We've already seen the likes of Robert Eggers, the director behind The Witch, unveiling his list of horror classics, and it's this dedication to exploring lesser known areas of the horror universe that could help Shudder succeed.
In addition to this we've seen Shudder start to include a few exclusives into its horror movie roster with a 4K restoration of Phantasm and premieres of Rob Zombie movies being key to attracting ardent horror audiences.
Whether this trend for niche streaming services can be carried across to other movie genres remains to be seen. But it shows that horror is now using movies, TV shows, slots games and even streaming services to keep its audiences suitably terrified.