This article was last updated on April 16, 2022
Canada:

Oye! Times readers Get FREE $30 to spend on Amazon, Walmart…
USA:

Oye! Times readers Get FREE $30 to spend on Amazon, Walmart…

We've cheered for her awards. We got her a new job. We raised a fuss when she was snubbed for an Emmy. Now, finally, Issa Rae is back with the thing we've all been waiting for, season 2 of Insecure. If you need a refresher on where we left the crew who is showing the world what it means to be Black in L.A., check this out. But for now, let's talk about Sunday night's premiere, which was indeed "Hella Great."
Issa (Issa Rae) is back on the dating scene, and yes, it sucks. The episode opens with a montage of our protagonist on a series of dates from apps like Hinge and Bumble. She's finding the questions about her work and hometown repetitive and boring — welcome to app dating. It's also very clear that someone else is on her mind. She imagines herself reconciling with Lawrence (Jay Ellis) — and of course freestyling about why none of the men who have found themselves across the table from her should actually want to date her after she cheated on him — during one uneventful conversation. True to form, Issa is awkward. One date ends when she accidentally knocks a drink into the guy's lap.
Her best friend Molly (Yvonne Orji) has found herself in therapy, but she isn't willing to open up. Everything is "good," based on what she tells her therapist. While getting some exercise with Issa later on, she tells Issa that the doctor wanted to get "in her business" too quickly. Someone please tell Molly that we pay therapists to do just that. Despite her hesitance to open up to a professional, Molly is clearly undergoing some kind of mental and emotional shift. She is alarmingly uninterested in the dick print of a fine-ass man jogging in the park. Issa applauds her for being so "focused," and they both complain about the sex neither of them have been having. But since Issa is sad that Lawrence refuses to see her, and Molly is trying to get herself together, they're clearly not up for it anyway. It looks like it's drought season in L.A..
In another part of the city, Lawrence and Tasha (Dominique Perry) are still going strong. When we last saw them, it was during one of the best sex scenes on television — Tasha's back was perfectly arched and Lawrence took full advantage — and they haven't skipped a beat in the months since. Another sex scene reintroduces them, and Lawrence makes fun of Tasha's use of the word "zaddy" during the act. Apparently this is the final romp of their weekend sexathon at Tasha's house, a regular occurrence for the pair who is "just having fun…" for now. During the week, however, Lawrence's new residence is an air mattress in Chad's (Neil Brown Jr.) living room. And it's not an ideal situation for either of them. Chad is clearly anticipating Lawrence getting his own place, but he applauds Lawrence for keeping things casual with Tasha. And because Lawrence is actually just a dark-skinned Drake with a misguided Nice Guy complex, this makes him feel icky.
Molly and Issa are both facing challenges at work as well. Issa is trying to fight to keep her organization invested in a high school with predominantly Spanish-speaking students and staff. Her classroom visit is a failure, despite their usage of verbiage like "ya'll" in the official literature. The teachers aren't much help, either. Not to mention the fact that her colleagues are still white and clueless. But her boss Joanne (Catherine Curtin) decides to give Issa another chance to make things right.
At the law firm where she works, Molly thinks she's getting a pretty big bonus until she realizes that the name on the check actually belongs to one of her (white male) colleagues. At a company party — where Get Out's Lil' Rel guest stars as one of the lawyers! — she realizes that privilege is the real reason Travis (David Hull) got said bonus, because she's damn sure working harder than him.
Meanwhile, Issa has devised a plan to finally see Lawrence. He's received a jury summons in the mail, which is time-sensitive and could result in jail time if he doesn't respond — as Issa reminds us with a little song and dance. But she has Molly's (extremely true) advice in mind, men only "want you back when they know you're doing good without them." So she arranges for him to pick up the mail, and plans a small get together at her apartment during the exact same time — because only happy girls throw parties. To put it lightly, things don't go as planned.
Lawrence doesn't show up to pick up his jury duty summons. He takes Tasha on a date instead and texts Issa that he isn't going to make it. Per usual, Tasha is being charming and funny in her own little special way. She's asking questions because she cares, but not putting any pressure on Lawrence. Still, I could hear #PickMe Twitter cracking their knuckles to tweet mean things about her. But I digress…
Molly tells Issa it was stupid to try to flex on Lawrence. What are friends for if they can't call you out on your shit? Then, things get worse when the party is crashed by her local Blood gang and her trash bin catches fire, staining her wall and ceiling with smoke.
Clearly, Issa is not having a good week. When she returns to the site school for work, some kids steal all of the snacks and run off. She still has to clean up the mess from her party. And of course, Lawrence is still keeping his distance — or so she thinks. While Issa is finally addressing the wreckage from the party in panties and a fitted shirt that don't look like comfortable loungewear, Lawrence shows up at her door. What happens next is weird and emotional for Issa — and me: They small talk. They make eye contact. They kiss. And then they have rushed couch sex that doesn't look nearly as good as the sex Lawrence has with Tasha. He washes up, kisses Issa on the cheek, and then he's "gotta go."
Something tells me this isn't going to go the way Issa wants it to.
Click HERE to read more..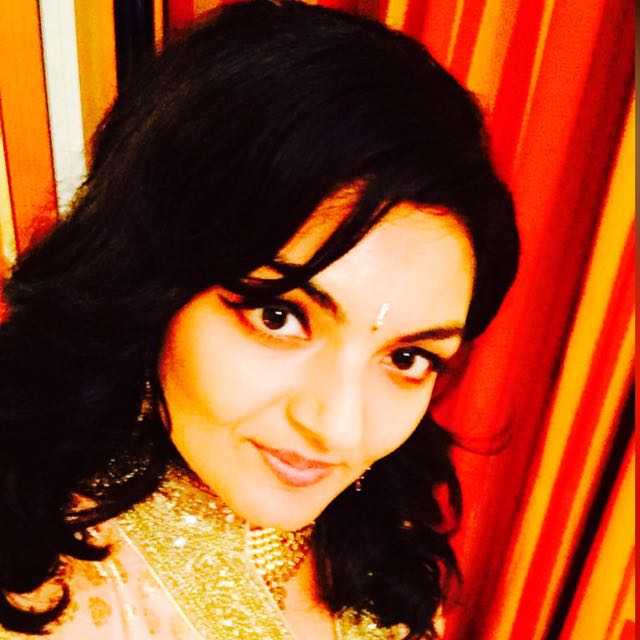 Vote for Shikha Dhingra For Mrs South Asia Canada 2017 by liking her Facebook page.

You can publish this article on your website as long as you provide a link back to this page.
You can publish this article on your website as long as you provide a link back to this page.