Now that we're solidly in the Golden Age Of Television, it feels like there's a new Must-Watch TV Premiere every other week. On July 23, HBO brought back the beloved Insecure. On August 4, Netflix will debut the insanely stacked comedy Wet Hot American Summer: Ten Years Later. But, fall TV still reigns supreme when it comes to television premieres.
Although the traditional "premiere week" usually starts the third Monday of September, the old-school rules have been thrown out the window in 2017. Cable can debut shows whenever it wants, and broadcast networks are jockeying to get the most eyeballs on their offerings, no matter the costs. For returning shows, this drama isn't impossible to navigate, since we all have a pretty good idea of what we loved from last season. But, when it comes to brand-new shows, it's essentially complete chaos.
To help you deal with the impending television madness, we put together a fall TV preview of every new show you need to watch, along with its premiere date. Scroll through the gallery to find out which freshman series to add to your DVR ASAP. Check back soon to find out which midseason shows are worth tuning in for.
The Deuce (HBO)
Every HBO show is deemed A Big Deal, and this one is no different. The Deuce, starring Maggie Gyllenhaal and James Franco as a pair of twins, was created by The Wire mastermind David Simon and follows the rise of the porn industry in 1970s New York City. This will either be very good or a total trainwreck, but, considering Simon is involved, I'm leaning toward the former.
Either way, I'll be watching.
Premiere date: Sunday, September 10 at 9 p.m.
Law & Order True Crime: The Menendez Murders (NBC)
More Law & Order is always a good thing, if the last 27 years of television is any indication. The latest piece of the Dick Wolf empire is a true crime anthology, starting with the murderous Menendez Brothers, whose story is so wild it inspired a Lifetime movie. Count me in.
Premiere date: Tuesday, September 26 at 10:00 p.m. E.T.
Inhumans(ABC)
Marvel-ABC feels so confident about its latest superhero series, about a royal group of powered people and their treason-flavored family drama, the Disney-owned companies are releasing the premiere in IMAX movie theaters first on September 1. We should get used to the idea Inhumans will be everywhere now, which is fine because we all secretly have a crush on villain Iwan Rheon (AKA, Game Of Thrones ' Ramsay Bolton). That's not just me, right?
Premiere date (on ABC): Friday, September 29 at 8:00 p.m. E.T.
Curb Your Enthusiasm(HBO)
Technically, this will be the ninth season of Curb, but after six years away from our TV screens, we should probably treat the Larry David-starrer as a new(ish) comedy. Still, don't expect a new and improved Larry this time around, as the trailer promises.
Premiere date: Sunday, October 1 at TBA
Ghosted (FOX)
A Craig Robinson-Adam Scott buddy comedy about searching for signs of the paranormal in Los Angeles is a thing we all deserve in these stressful times.
Premiere date: Sunday, October 1 at 8:30 p.m. E.T.
The Mayor(ABC)
No broadcast network is better at creating perfectly lovable, on-brand comedies than ABC. The home of everything from Black-ish to Fresh Off The Boat is at it again with The Mayor, which also serves as Lea Michele's landing pad after the demise of Scream Queens.
The newbie comedy centers around a failing 27-year-old rapper named Courtney Rose (Brandon Michael Hall) who runs for local office as a stunt. The only problem? He wins.
Community favorite Yvette Nicole Brown plays Courtney's no-nonsense mom, and producer Daveed Diggs appears in the premiere, at minimum.
Premiere date: Tuesday, October 5 at 9:30 p.m. E.T.
Valor(The CW)
If heroes in Spandex, feminist rom-coms, Supernatural /supernatural stuff, or KJ Apa's abs on Riverdale don't interest you, the CW has one last genre of television to offer up: military thriller. Valor follows an elite group of pilots whose drama will unfold after one secret international mission goes very, very wrong.
Premiere date: Monday, October 9 at 9 p.m. E.T.
Dynasty (The CW)
As The CW leans into its wildly successful DC Universe of superheroes, it's lost some of its cred for producing beautiful soaps about beautiful young rich people doing beautifully dastardly things to each other. The network is trying to turn that around with a reboot of
Dynasty
, starring
UnReal
alum Nathalie Kelley as a modernized version of the original's Krystle (Linda Evans). Now, the Carrington family newbie is named Cristal Flores, and she's Latina. Plus, unlike the series' first run, it looks like Steve Carrington (James Mackay), will have lots of on-camera gay sex with nary a heterosexual back-step in sight.
A modernized CW soap that's purposefully inclusive and may include campy ridiculousness like this is literally all I want from television.
Premiere date: Wednesday, October 11 at 9:00 p.m.
Future Man (Hulu)
Did you enjoy Pineapple Express? What about This Is The End? If you said yes, you're probably going to love Seth Rogen's brainchild Future Man, which comes from the same tea and stars Hunger Games bread-maker Josh Hutcherson. The former Panem resident will play Josh Futturman, a janitor who ends up actually being the Chosen One, the person hand-picked to save humanity from a terrible dystopian future.
It is unclear if that future will also include tracker jackers and wolf mutts, but, considering this is a Seth Rogen comedy, that looks unlikely. Instead, expect lots and lots of time travel and maybe some stoner humor.
Premiere date: Tuesday, November 14

Marvel's Runaways (Hulu)
ABC isn't the only network with a new Marvel show. Hulu will also premiere a comic book series filled with family drama with Runaways, which pits six super-powered teens against their parents, who just so happen to lead a massive criminal organization. One of these teens is Gregg Sulkin, who will play a tech guru with a telepathic link to a literal dinosaur. MTV's Faking It, this is not.
Premiere date (on ABC): Tuesday, November 21
She's Gotta Have It(Netflix)
Netflix is giving its coveted Thanksgiving Day slot to Spike Lee's She's Gotta Have It update, so you know it's gotta be good. The other proof it's gotta be good: Nola Darling (DeWanda Wise) is a twentysomething-year-old Black woman splitting time between work, friends, and her three very different lovers.
Yes, I've already put this on My List.
Premiere date
: Thursday, November 23
Life Sentence (The CW)
The latest CW rom-com isn't premiering until midseason, but I still had to mention it. Guys, Pretty Little Liars star Lucy Hale has locked down her next TV gig, and it already looks like it deserves a spot on your DVR.
Life Sentence follows the formerly cancer-stricken Stella Abbott (Hale) after the terminal patient finds out she's not going to die from her illness. Although this is great news, Stella had been living everyday like she's dying, and, now she's very much living. Awkwardness and emotions ensue.
Premiere date: Midseason
Click HERE to read more from Refinery29.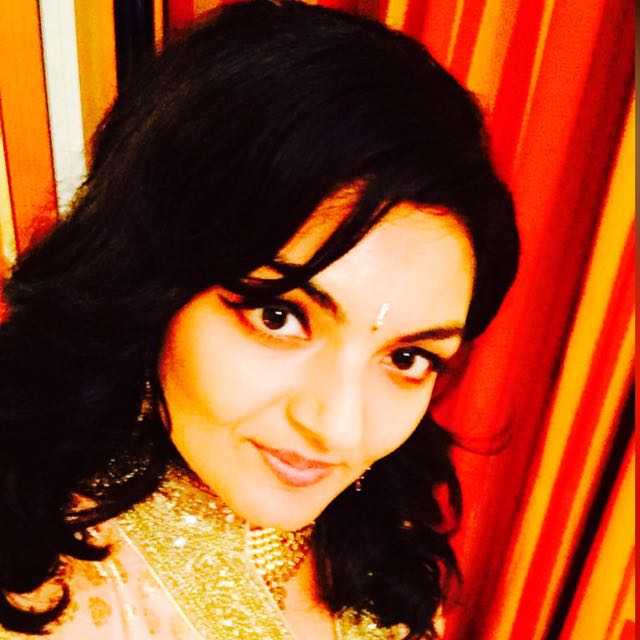 Vote for Shikha Dhingra For Mrs South Asia Canada 2017 by liking her Facebook page.


Loading ...