This article was last updated on April 16, 2022
Canada:

Oye! Times readers Get FREE $30 to spend on Amazon, Walmart…
USA:

Oye! Times readers Get FREE $30 to spend on Amazon, Walmart…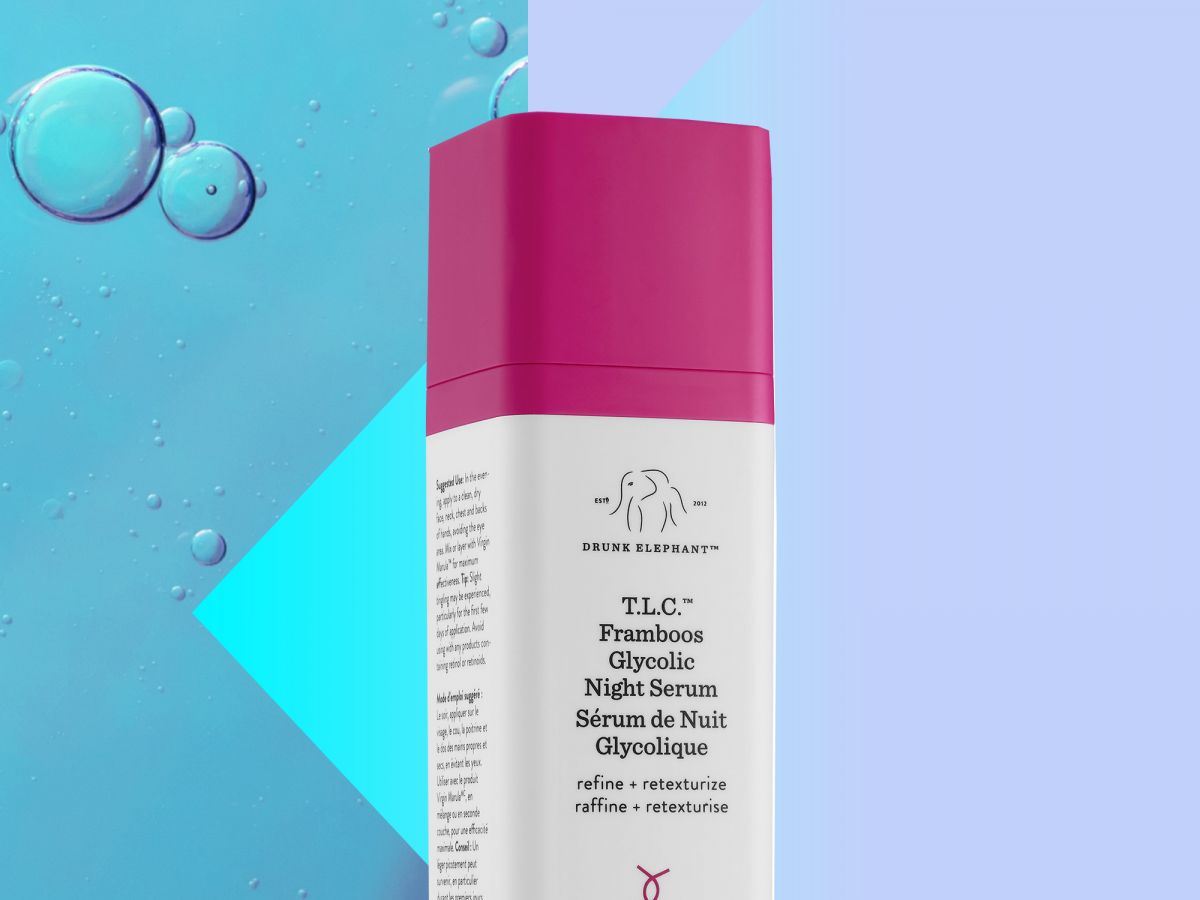 Not quite as secret as a secret society, but not so widely broadcasted as to be a public service, the inner workings of Reddit's SkincareAddiction subreddit might seem unusual to an outsider. But spend a few minutes (or hours) sifting through the endless array of threads, from product reviews to shelfies (yes, that's a photo you take of your own shelf) to pleas for routine help, and you'll start to understand how things work around here.
For starters, you won't see a lot of "pros" or "influencers" lending their two cents — or any, for that matter. This is skin care for the people, by the people, that have been failed by dermatologist recommendations and twelve-step routines, who want to drill down through the bullshit in pursuit of what really matters (good skin), without going into debt over luxury products endorsed by models who may or may not be making some extra cash in exchange for tagging some brand in their Instagram flat lay.
Rather, being in-the-know means you actually know what works, not just what looks pretty or gets an A-lister's seal of approval. And, if their popularity on the subreddit is any indication, these are the products that really, really work. Ahead, the skin-care products that Reddit's armchair skin experts can't get enough of — and the ones you'll be hooked on, too, once you take that first stumble down the rabbit hole…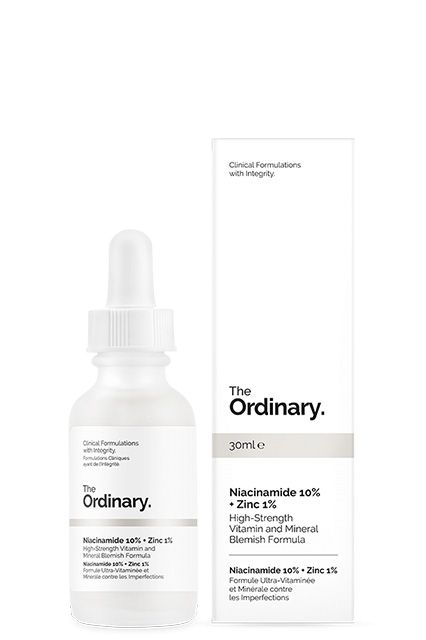 The Ordinary (and its parent company, Deciem) started out as an under-the-radar underdog of a brand and has since become a full-fledged star in the industry, thanks in part to the ardent public support of Reddit skin-care fanatics everywhere. The line is full of winning formulas for every need imaginable at an unbeatable price point, but this particular serum is a fan favorite: Niacinamide (vitamin B3) comes highly recommended for its gentle brightening and pore-cleaning properties, and zinc PCA is excellent for balancing oil production. Try as you might, you'll never be able to shrink your pores IRL without Facetune — but this little bottle will help significantly reduce the appearance of them.
The Ordinary Niacinamide 10% + Zinc 1%, $5.90, available at The Ordinary.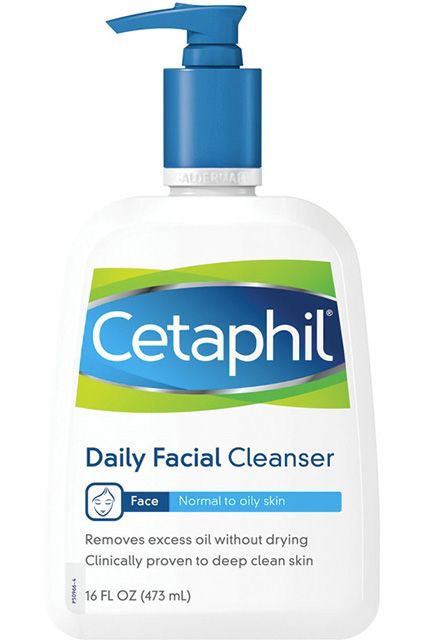 Reinforcing the idea that sometimes the best things in life — or at least the skin-care aisle — are bare-bones simple, this straightforward, non-drying cleanser removes makeup and grime easily without clogging pores or stripping the skin of its much-needed natural oils.
Cetaphil Daily Facial Cleanser, $14.49, available at Ulta.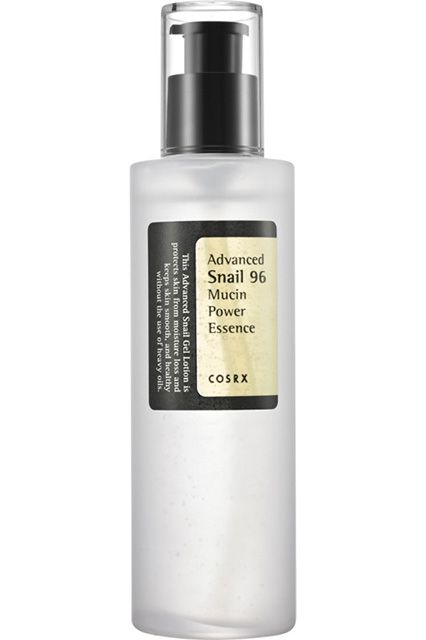 There was a time — all the way back in 2013 — when snail slime was the most bizarre skin-care ingredient to ever end up in a celebrity beauty routine. But this is a post-sheep placenta serum world we're living in, and snail mucus is now considered a staple part of the K-beauty (and K-beauty-inspired) regimen. This super concentrated essence's claim of acting like a "multivitamin for your skin" might sound like a stretch, but the hundreds of positive testimonials from real members of the community will tell you otherwise. Plus, the lightweight, silky formula is so easy to apply, you'll almost forget it's actually just 96% pure, unadulterated snail slime. Almost.
CosRx Advanced Snail 96 Mucin Power Essence, $21, available at Ulta.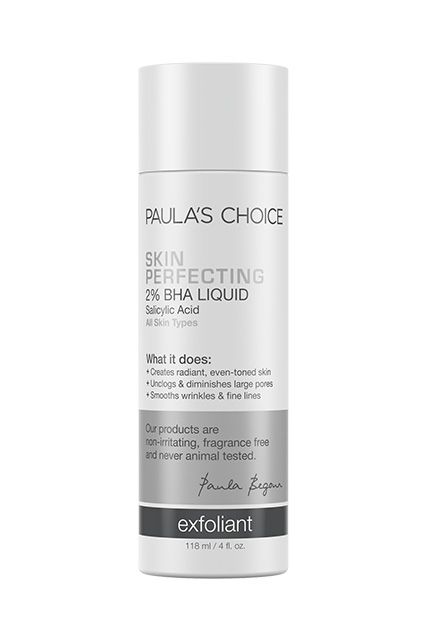 This cult-favorite chemical exfoliant might come with a simple, no-frills formula and the packaging to match, but it's the cream of the crop for its remarkable ability to unclog pores, smooth out the appearance of fine lines, and leave skin bright and glowy while still being gentle enough for daily use, even on sensitive skin types.
Paula's Choice Skin Perfecting 2% BHA Liquid, $29, available at Paula's Choice.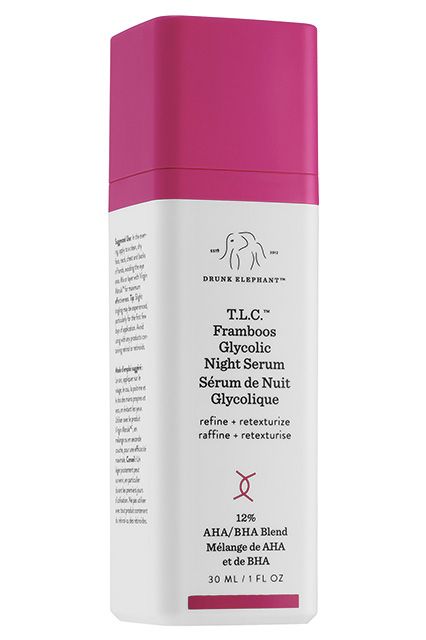 You'd be hard-pressed to find a single shelfie that doesn't include a bottle of this overnight treatment, which is beloved for its potent resurfacing ingredients — including glycolic, lactic, tartaric, citric, and salicylic acids — that work to slough away the dead, dry skin cells that make skin dull without causing irritation. Smooth on the lightweight gel before bed and wake up to a noticeably smoother, brighter complexion. (The sensitive skin-friendly brand's other offerings are also not to be missed, particularly the C-Firma Day Serum and just-launched Protini Polypeptide Cream.)
Drunk Elephant T.L.C. Framboos Glycolic Night Serum, $90, available at Sephora.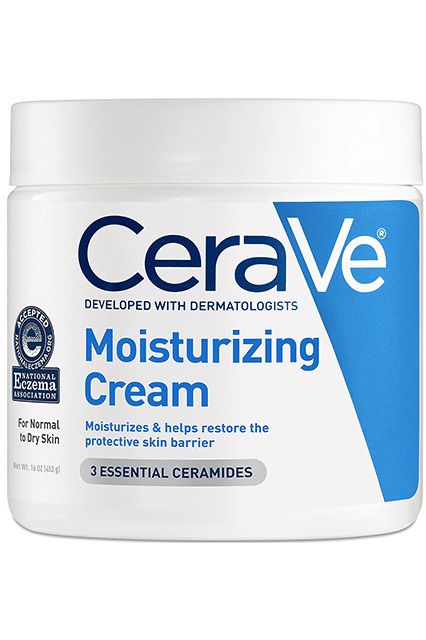 A seriously effective moisturizer with a low price tag, it's easy to see why people are obsessed with what is colloquially referred to as "CeraVe in the tub." The ceramides not only lock in moisture to keep skin deeply nourished but also strengthen its barrier and boost the natural protective abilities, with a non-comedogenic, non-irritating, fragrance- and oil-free formula that's basically foolproof.
CeraVe Moisturizing Cream, $10.49, available at Amazon.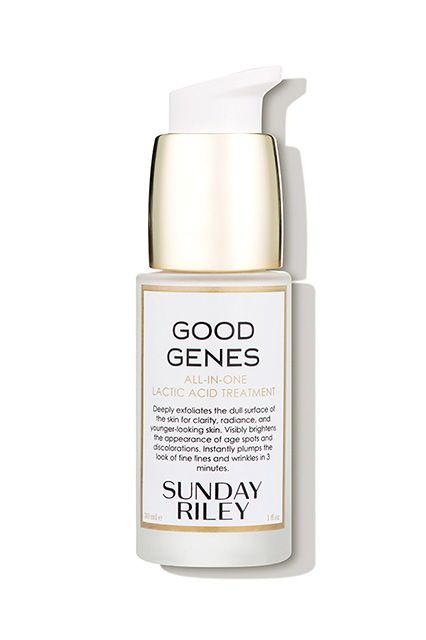 You won't see many "luxury" beauty brands taking up space in the HG (that would be "Holy Grail") category. That's because a savvy Redditor knows that, most of the time, you can find the same key ingredients for the same results at a fraction of the price. So when a product as costly as this one is considered a must-have, you know it's the real deal. Often imitated, never duplicated, this treatment is a multipurpose powerhouse for reducing hyperpigmentation, encouraging collagen production, and leaving skin looking renewed overall.
Sunday Riley Good Genes All-in-One Lactic Acid Treatment, $105, available at Dermstore.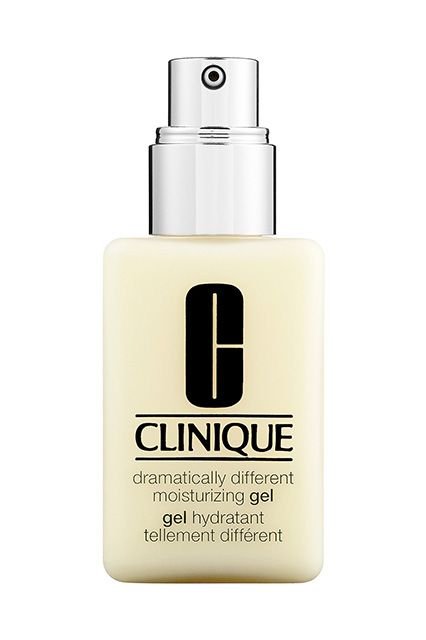 Same nostalgic yellow bottle as the original formula, (dramatically) different lightweight gel texture that's perfect for oily and combination yet dehydrated skin types to keep them balanced without feeling heavy or provoking acne-prone pores.
Clinique Dramatically Different Moisturizing Gel, $27, available at Sephora.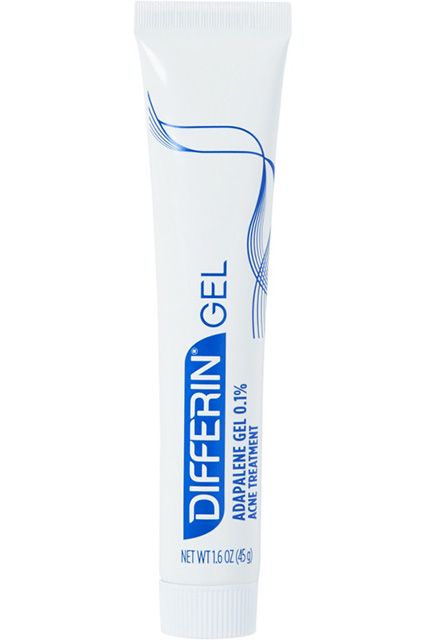 Remarkably affordable, seriously effective, this previously prescription-only treatment's introduction to the OTC market was a complete game changer for everyone — not just acne sufferers, but for those looking for a potent yet gentle (and, yes, prescription-strength) way to smooth skin texture and fend off early signs of wrinkles, too.
Differin Acne Treatment Gel, $11.29, available at Target.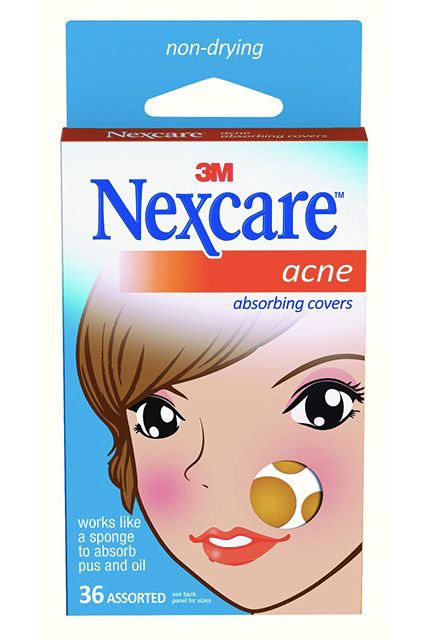 Widely considered the best of the acne stickers (with CosRx's Acne Pimple Master Patches also ranking high on the list), these affordable gunk-absorbing bandages tackle even the worst breakouts effortlessly. Slap one on any whitehead or red, inflamed pimple, head to bed, and peel it away in the morning — they'll change your life.
Nexcare Acne Absorbing Covers, $6.35, available at Amazon.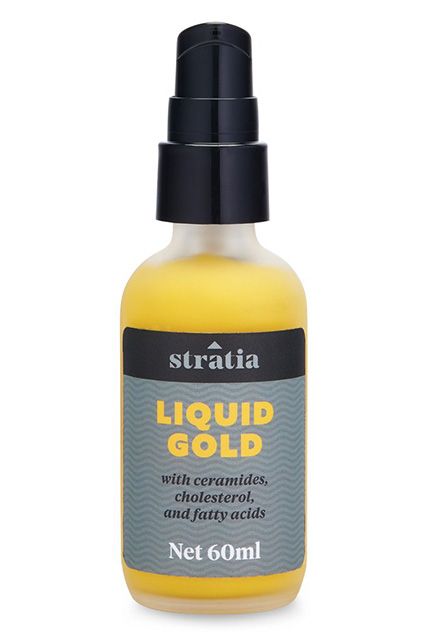 It's all in the name: This stuff is gold. Formulated without fragrance and with real science in mind, it leaves out the frills and gimmicks and instead packs in a rich emollient blend of ceramides, cholesterol, and fatty acids that support the skin's natural moisture barrier, or the stratum corneum, which is the outermost layer of the epidermis. By working with the skin's natural function, the ingredients help to make skin healthier in the long run, instead of just temporary improvements on the surface.
Stratia Liquid Gold, $24, available at Stratia.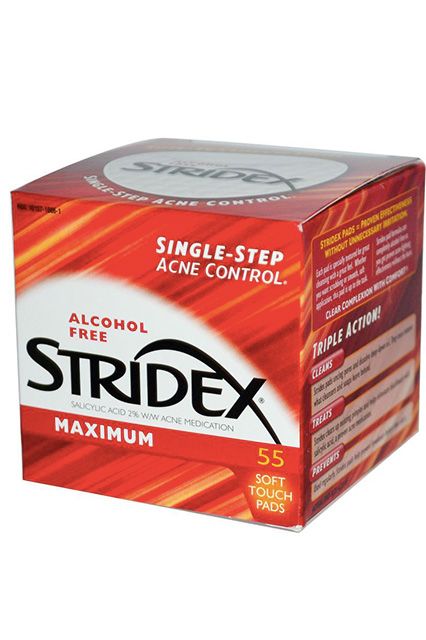 Not just for pubescent teenagers in the throes of hormonal acne, these hard-working acne pads are cheap, widely available, and highly underrated. Because they're formulated without alcohol, you get all the benefits of salicylic acid's breakout-fighting, lightly exfoliating power without dryness or irritation. Once you give them a chance, you'll never pass over that obnoxious red box in the drugstore aisle again.
Stridex Maximum Strength Acne Pads with Salicylic Acid, $4.19, available at Walgreens.
Click HERE to read more.

You can publish this article on your website as long as you provide a link back to this page.
You can publish this article on your website as long as you provide a link back to this page.