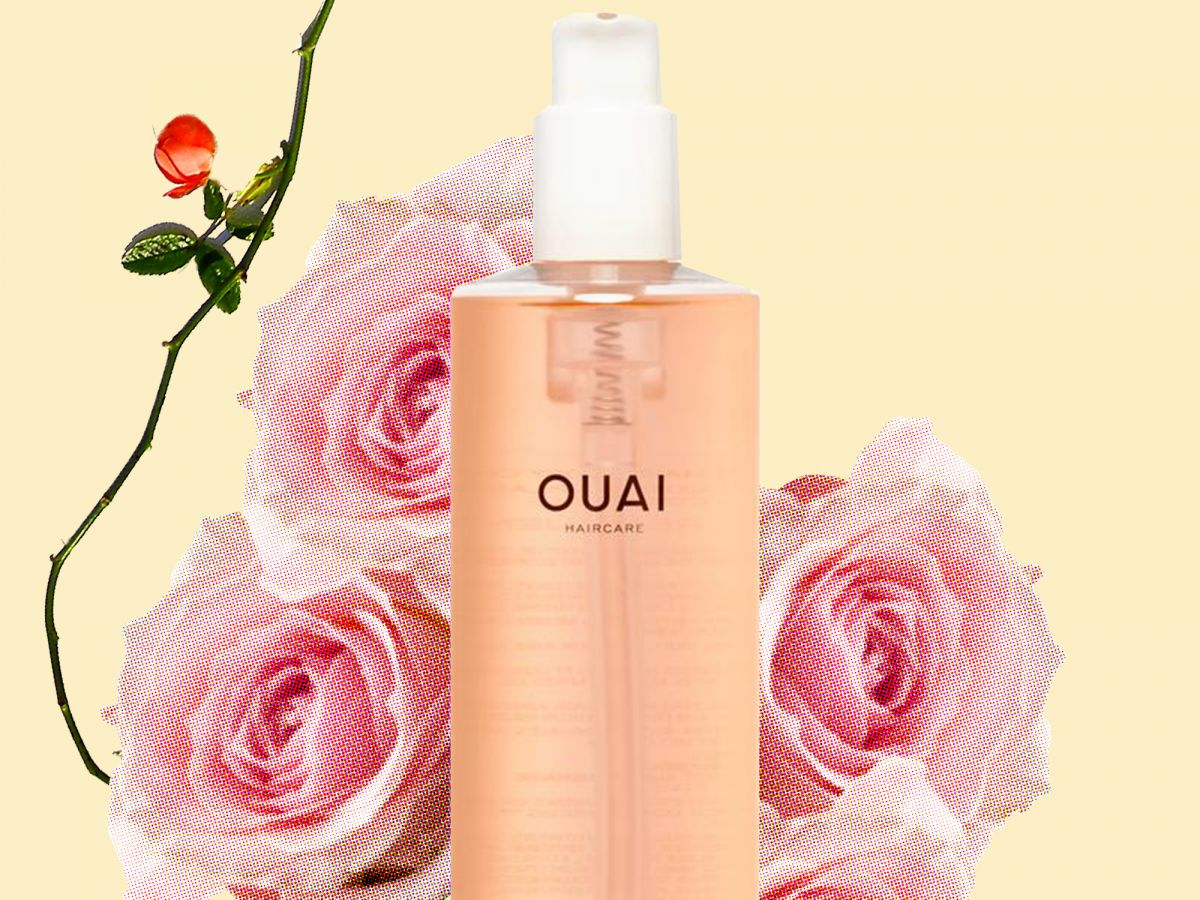 Over the past few years of austere minimalism as lifestyle trend, the beauty industry has all but fallen in line with the pared-down approach, packing all our favorite ingredients up in teeny, tiny dropper bottles in monochromatic packaging with sans-serif fonts. But what of the now-neglected maximalist, the beauty lover who always just wants more, more, more, for whom a single tube with a single vague, enigmatic word like "ELEMENTAL" or "ELIXIR" just isn't enough to reel them in?
Lately, we've seen a few brands come to bat for the person who just can't get enough of the good stuff, who wants shopping for beauty to be as satisfying as a successful Costco run: everything in bulk, preferably in value sizes, and with a great deal. You don't have to be a compulsive coupon-cutter to appreciate how much cash buying big can save you in the long run — so maybe, just maybe, it's time we all finally embrace excess.
Start by stocking up on the products ahead, and just try to deny the base appeal of being able to get bigger versions of the stuff you already love. Sometimes, bigger is better — but always check out that expiration date once in a while, because not even a full liter of sunscreen is immune to the passage of time.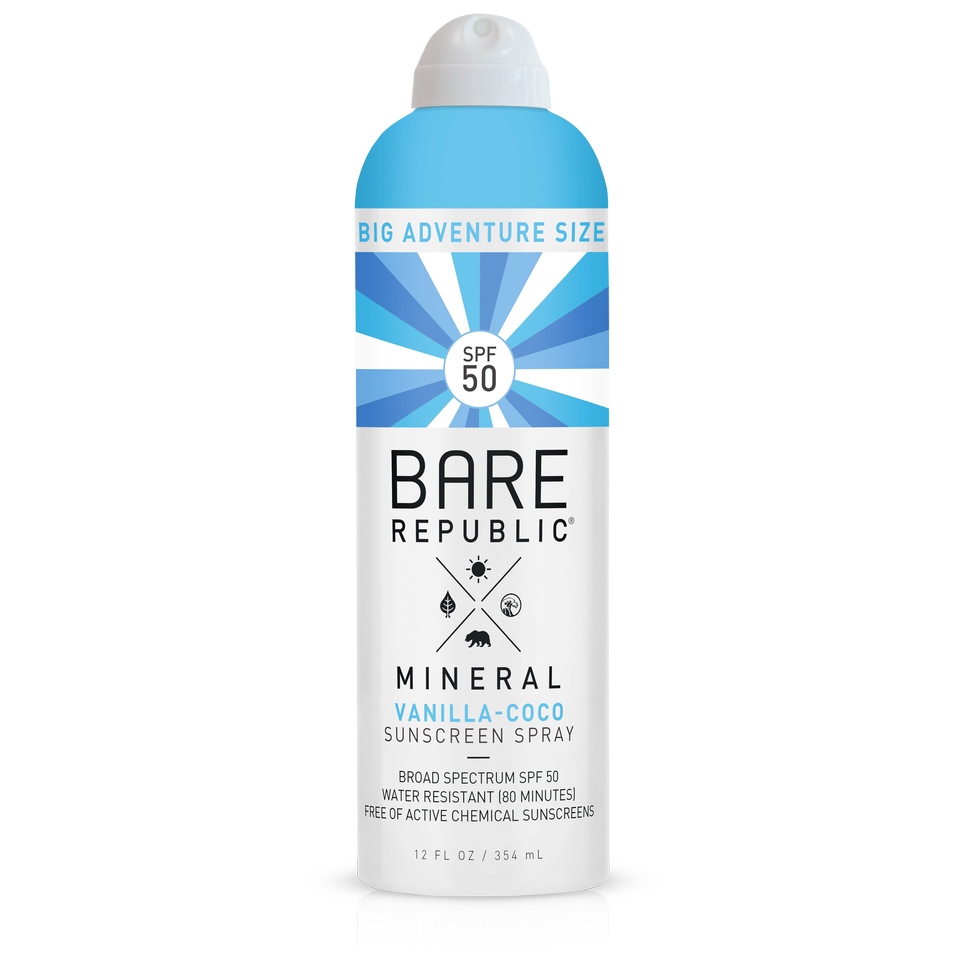 Considering how much sunscreen we're really supposed to be using in order to get the best coverage, we should be going through our bottles a lot faster than we have in the past. Which is why this reasonably-priced, hilariously large 12 oz bottle of spray-on SPF 50 is a poolside necessity to keep you sufficiently protected all summer long… unless you're on vacation, of course, in which case you'll probably want to pack something a liiiittle bit smaller into your carry-on.
Bare Republic, $18.96, available at Walmart

A shower stocked with Oribe is a dead giveaway that you have really good, really expensive taste in hair products; a shower stocked with straight-up economy-sized bottles of the stuff is on another plane entirely. Fortunately for those looking to take it to that next, most extra level, the brand offers some its luxe shampoos and conditioners in a full liter size.
Oribe, $154, available at Oribe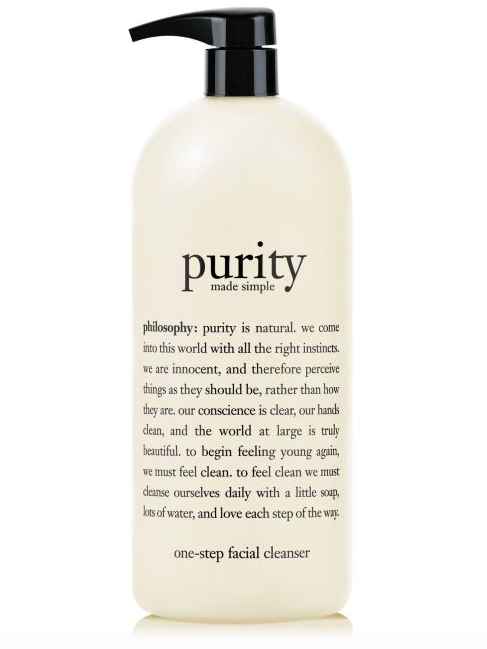 One more reason to love this bestselling cleanser, widely embraced for its makeup-removing capabilities and gentle ingredients that make it suitable for even dry, sensitive skin: You can buy it in 32 oz supersize form, for all your (and your roommate's) gentle face-cleansing needs for months to come.
Philosophy, $55, available at Sephora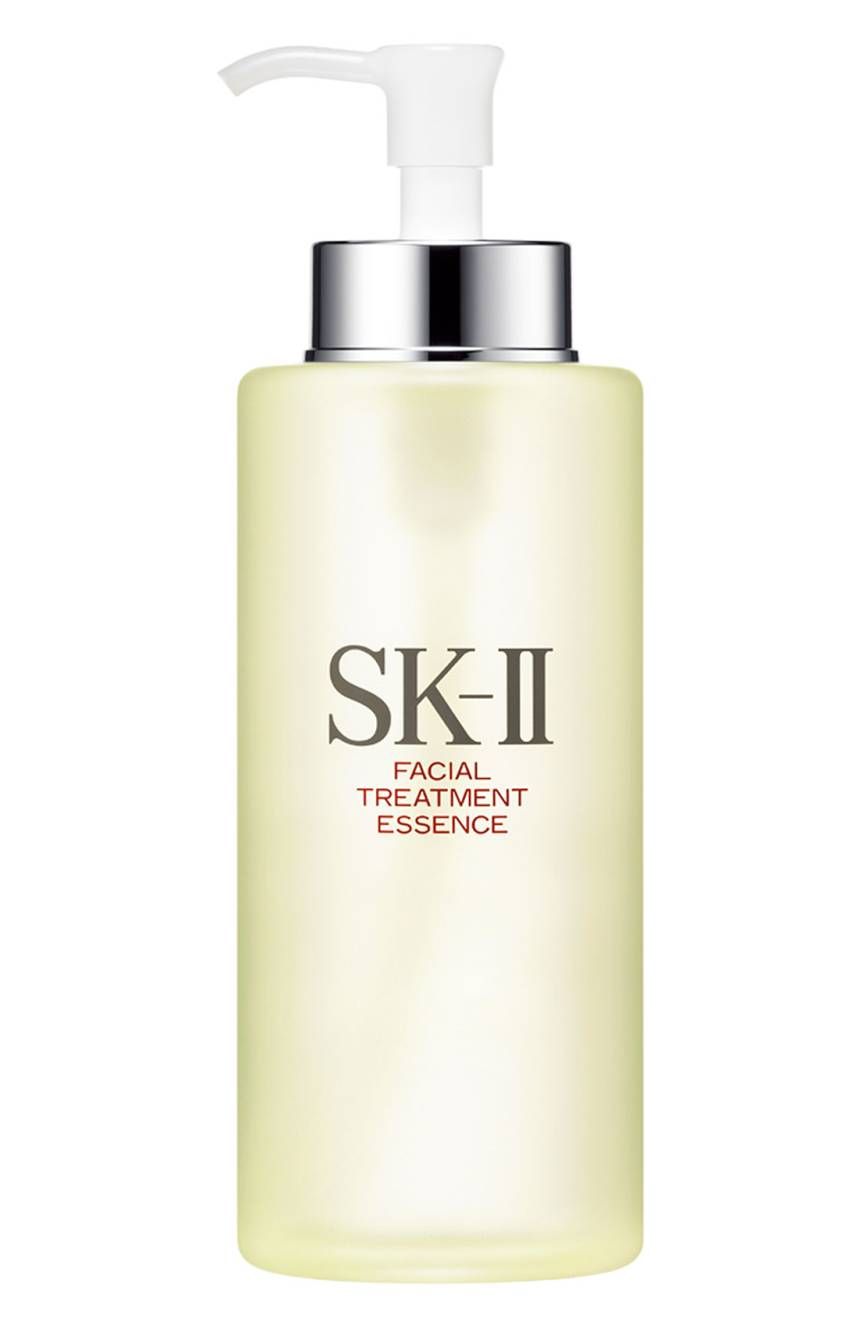 In our experience, once you get hooked on the Facial Treatment Essence, you start caring less and less about the price as that concern is eclipsed by your anxiety about ever running out. At $290, this gargantuan 11 oz bottle is best described as a splurge, but if you're already aboard the SK-II train, this is your ticket to staying fully stocked for months to come. (Plus, it's much cheaper in the long run than replacing your regular-sized bottle every time it runs dry.)
SK-II, $290, available at Sephora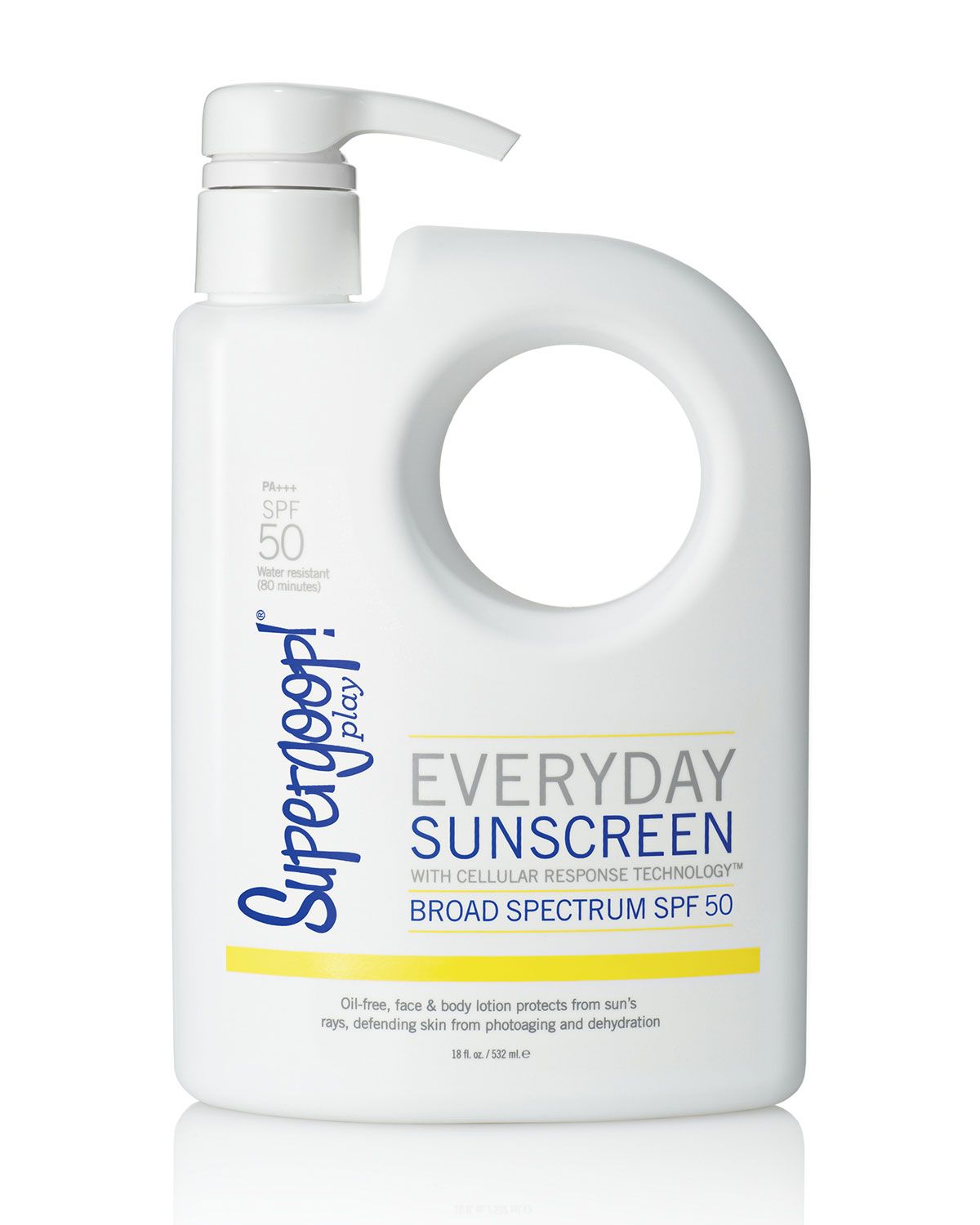 Every day is exactly how often you should be using sunscreen. It is also how often you will no longer have an excuse not to use sunscreen, when you have a literal jug of SPF 50 at your fingertips. This oil-free, non-comedogenic formula has you covered from head to toe, and it's lightweight and fast-absorbing, so you won't even hate putting it on! That said, lugging this much sunscreen around doesn't sound like a good way to spend a beach day — just decant your desired amount into a plastic squeeze tube (like this kind of thing) instead.
Supergoop!, $48, available at Neiman Marcus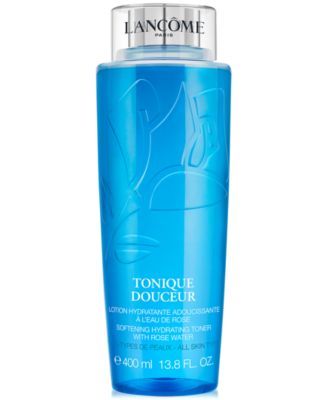 There is no amount of refreshing, complexion-brightening skin care in the world that can keep you fresh-faced and shine-free all summer long, but that doesn't mean you can't try. This cooling toner — tonique, if you will — makes skin feel clean and soft without stripping it of its natural oils, and when you have this much of it (13.8 fl oz, to be precise), you should take full advantage of its pH-balancing powers whenever necessary.
Lancôme, $46, available at Macy's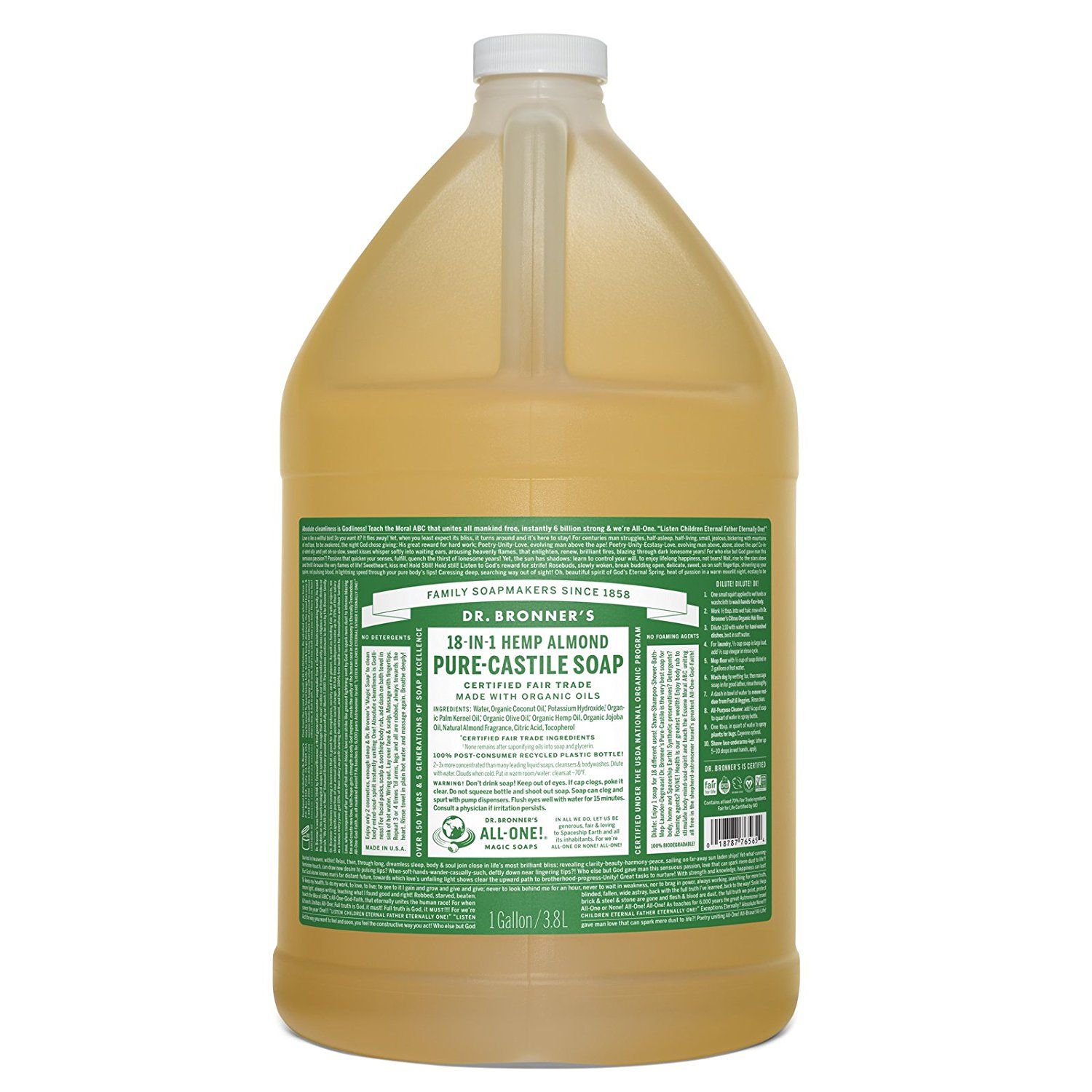 This classic liquid castile soap is so unsexy to the point that it actually becomes kind of sexy by default — you know, sort of like Benedict Cumberbatch. But, its more utilitarian appearance aside, this is a damn good soap, which comes in various scents and can be used anywhere and everywhere, from your hair and body to your dishwasher and your dog's dirty feet. Decant this gallon-size jug into one of these clear-glass bottles from Amazon, and you'll have a budget-friendly, environmentally-sound cleanser that'll last for years. Congrats; you're practically a survivalist now.
Dr. Bronner's, $72.98, available at Amazon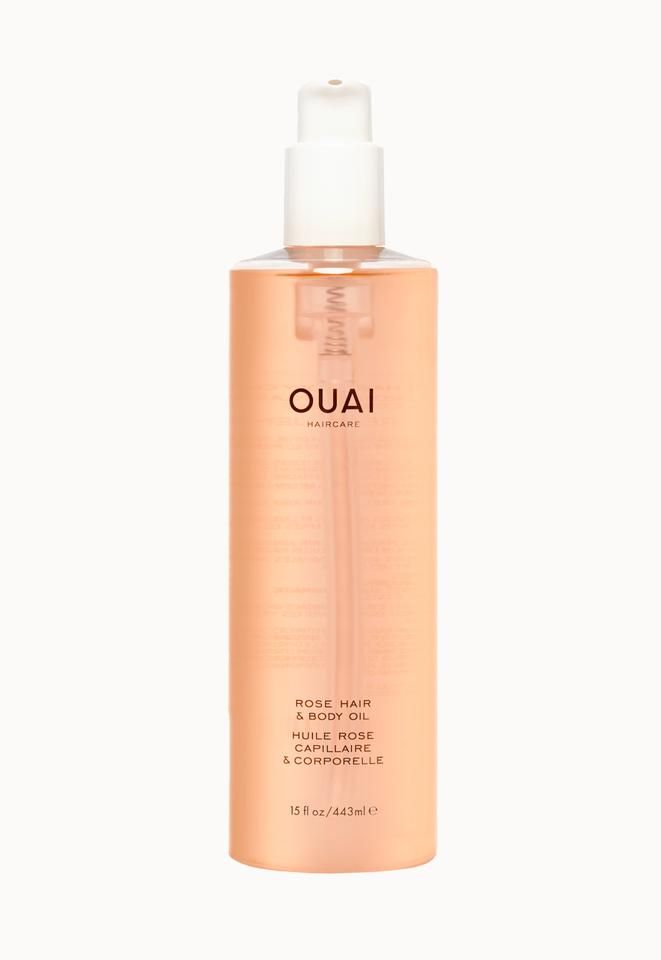 Fans of this intoxicating rose-scented oil already know that it both makes you smell good and imparts the dewy-skinned glow of someone who's never had an ashy elbow or chest pimple in their life. Now, in 15 oz "magnum" form, the hair-and-body oil that makes you smell like a rich young thing vacationing in St. Tropez can make you smell that way for even longer without a restock.
Ouai, $68, available at Ouai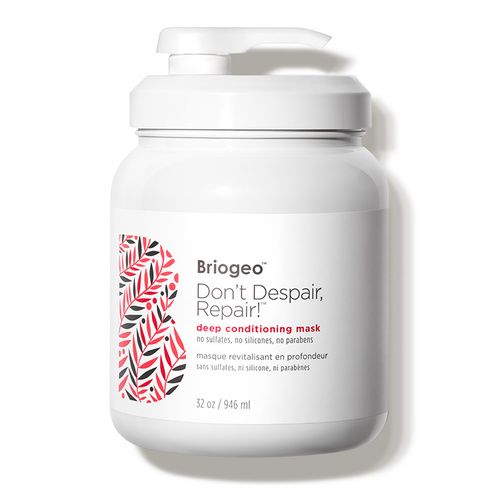 Packaging like this has previously been reserved for family-size jars of mayonnaise, but what's inside here is much better — and better for you. If you always seem to find yourself scrounging for that last quarter-sized amount of conditioner long before you've even made a dent in your shampoo, this 32 oz jumbo deep-conditioning mask, rich in B vitamins and nourishing oils and extracts, is worth every penny.
Briogeo, $115, available at DermStore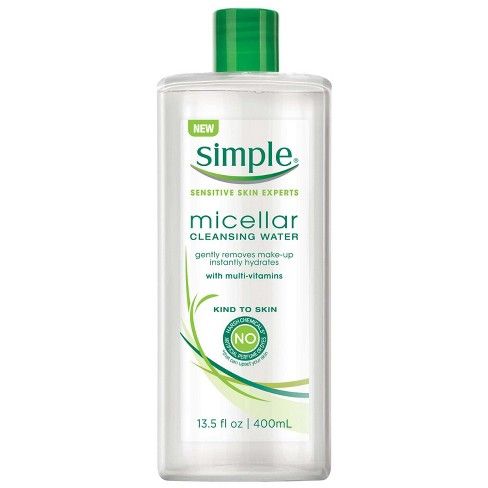 If you live and die by micellar water to remove your makeup, cleanse your skin, save you from the atrocities of tap water, and file your taxes for you, too, you're probably going to need a big ol' bottle of it to get you through a couple weeks — there is no such thing as using micellar water sparingly. Of course, you'll also need an endless supply of cotton pads to go with this big ol' bottle of micellar water… but that's what Amazon Subscribe & Save is for, right?
Simple, $8.99, available at Target
Click HERE to read more from Refinery29


Loading ...