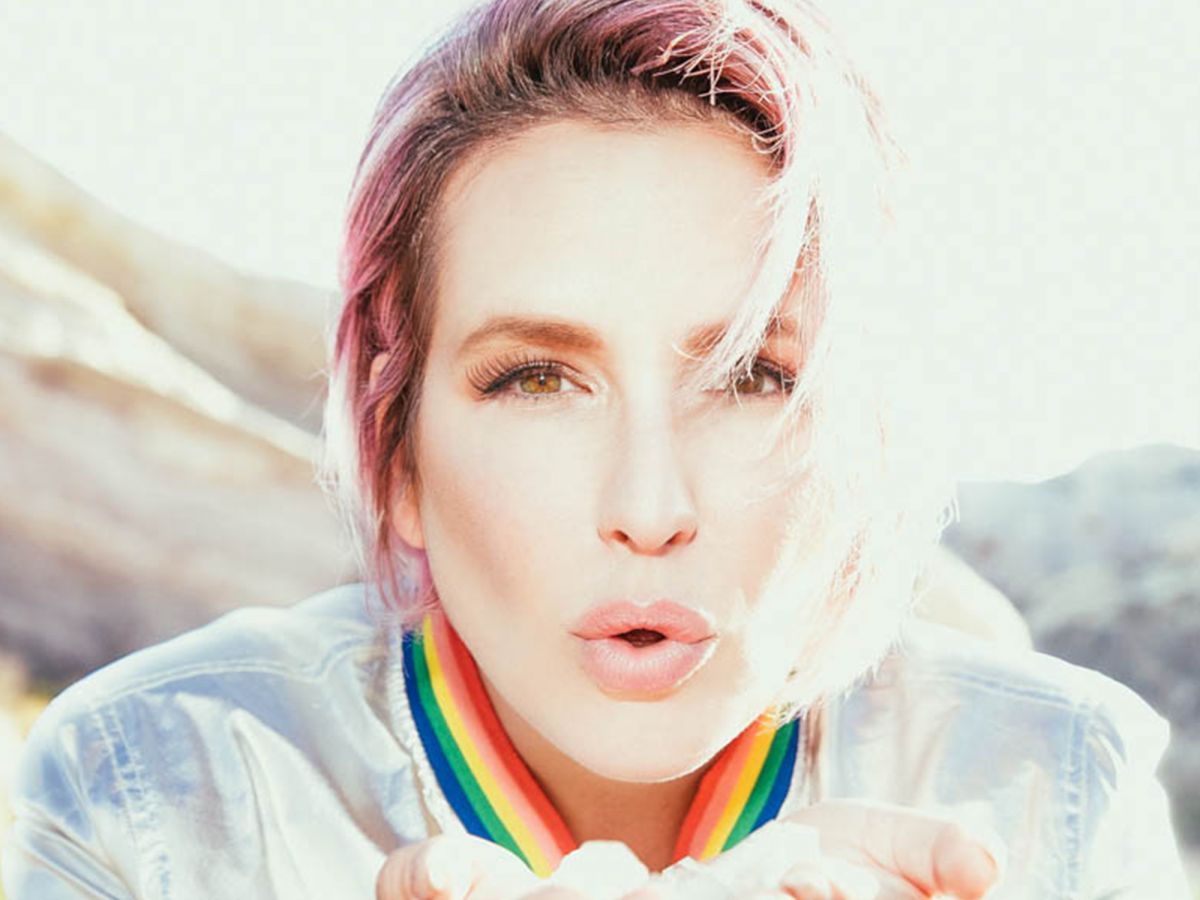 Celebrities are often the target of online trolls, but thanks to social media, some of Hollywood's most familiar faces have a chance to respond to their haters — and we all get to watch it play out. Case in point: When Julia Roberts was recently criticized over her "ugly black nail polish" the Homecoming actress clapped back like a pro. "It is in a fact a navy nail polish with garnets [ sic] crystals as a grounding accent," she replied. "In case you would like to edit your comment from 'ugly black nail polish' to ugly navy polish with garnet crystals. Just sayin'."
Not only did Roberts prove that she knows how to handle herself as a newly-minted Instagrammer (she joined the platform just five months ago), but also that she's a fan of mystical nail art. Naturally, we had to track down the person who applied the gems to her moody navy nails. Enter: Mazz Hanna.
If her name sounds familiar, it might be because she's the woman behind L.A.'s Crystal Healing Manicure. Not only has her artistry covered the nails of Greta Gerwig, Constance Wu, and Selma Blair, but almost every manicure she creates is infused with the healing power of crystals.
"Crystals help my clients feel at ease," she says. "It piques their curiosity and puts them in a place that makes them feel comfortable to ask what they need to." You might think the crystal wellness trend is bullshit, but Hanna's goal is simply to get skeptics to consider asking more questions about things in which they're unfamiliar — so we did just that. Our interview with Hanna, from her love of crystals to how she got into the celebrity nail art world, ahead.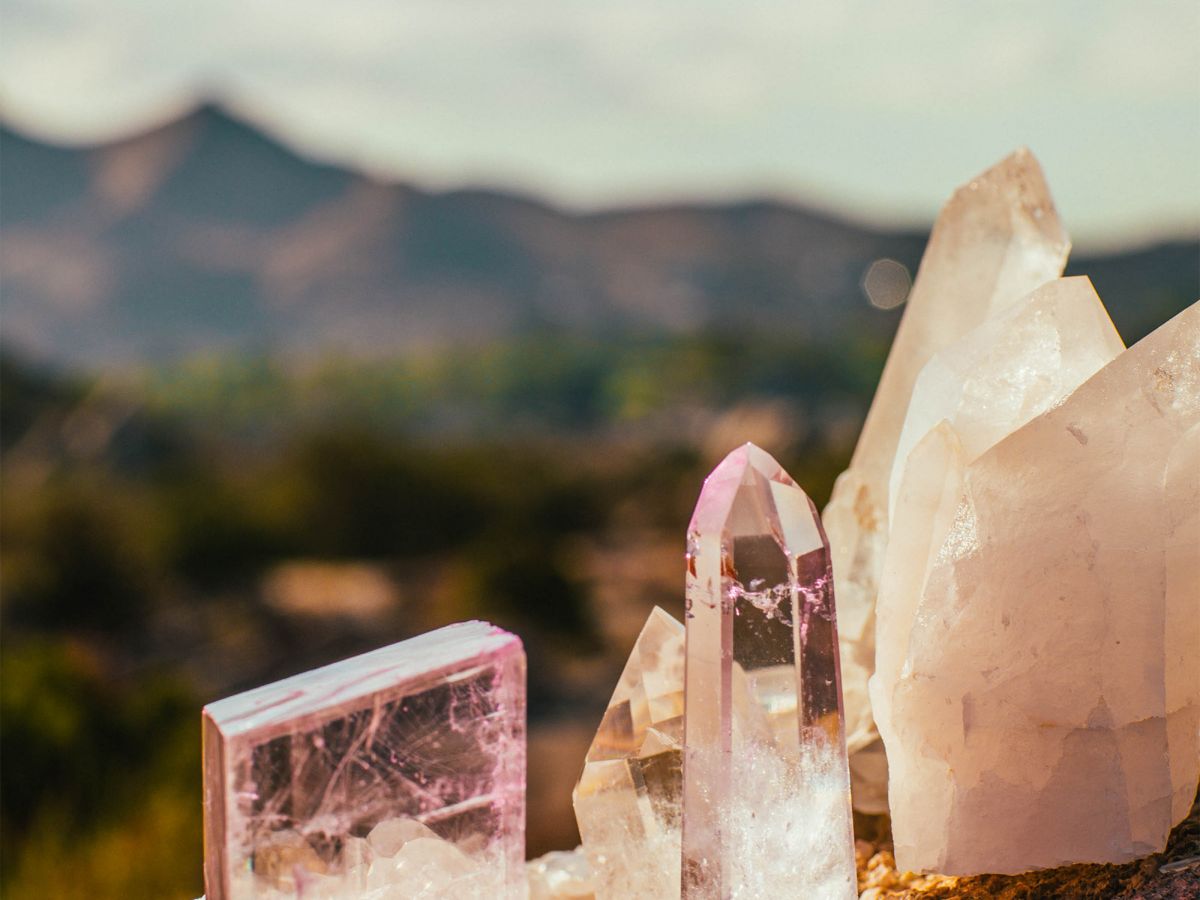 Where did your relationship with crystals begin?
"I've been interested in crystals ever since I was a kid. I had these neighbors down the street from me growing up who were witches and they had these crystals I'd see when I'd sneak through their yard. They had this giant chunk of rose quartz and for some weird reason I was
so
drawn to it. Eventually, they ended up giving me a piece of it, which was the coolest thing. I always liked crystals and had them around, but it wasn't until somebody gifted me a crystal that was blessed by a shaman when I felt the energy and the power of it. That's when I really started taking it more seriously and became fascinated by it."
How did you turn it into a career?
"I lived in New York for 12 years, but life was all about my work at an advertising agency. After doing that for so long, my husband and I decided to make a change and move to L.A. By the time I moved to the west coast, the crystal thing just kept popping up more and more. As wild as that is, it's like they found me. That's when I realized it was more of a deep passion than just an interest. I got more seriously into the crystals and starting using them daily and doing meditation.
"I really thought my life would be more chill and less aggressive moving to L.A., but it was just as bad. Then, I had a horrific panic attack on an airplane coming back from a really bad client meeting. In that moment, I thought I was dying. Once I got home, I had this breakdown and my husband asked what I really wanted to do with my life. I said, if I could do anything in the world, I'd open up a crystal-healing nail salon because I loved getting my nails done and I was obsessed with crystals. I had this epiphany a year and nine months ago."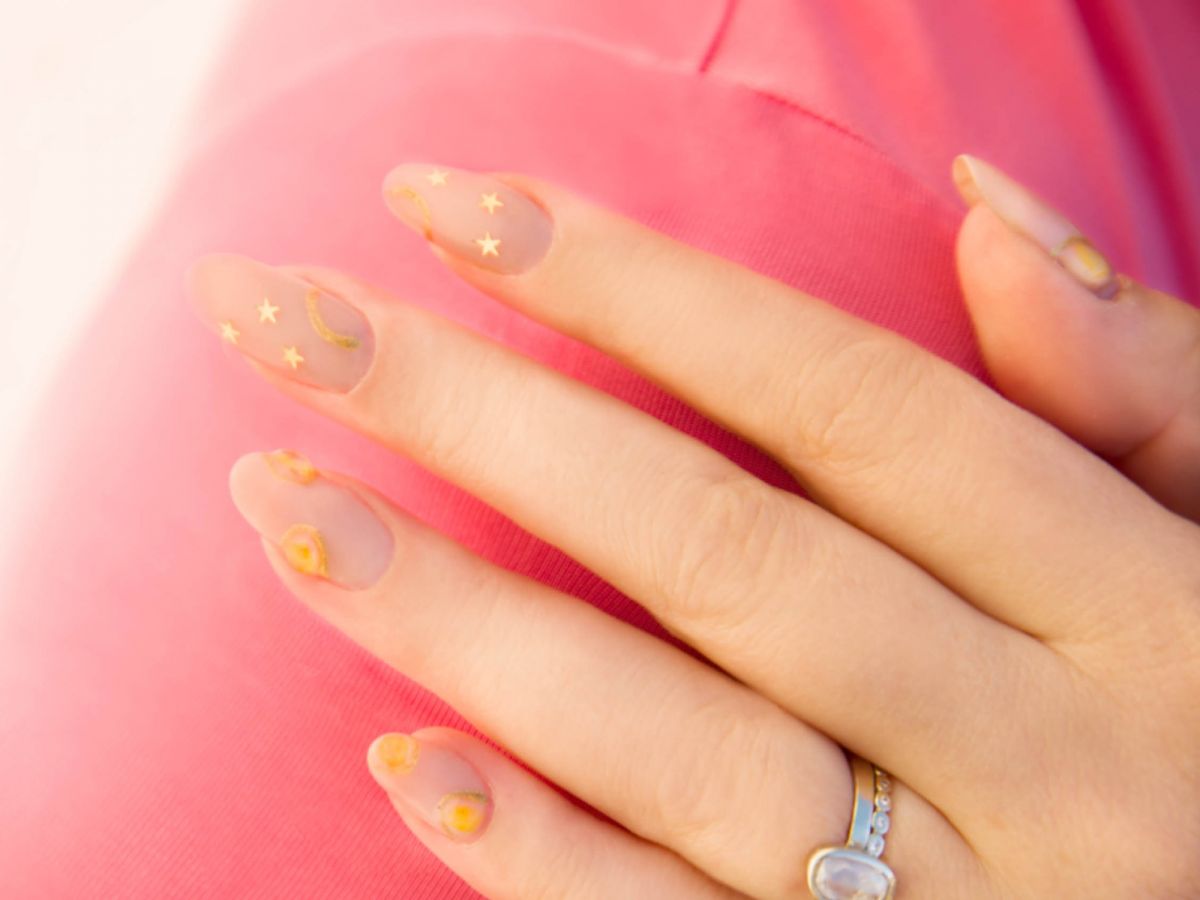 How did you learn how to do the kind of nail art that would be seen on the Oscars red carpet?
"I began to make the effort to not be obsessive about controlling where the universe took me and let it take me where I was supposed to be. From then on things began falling into place. It was un-fucking-believable. After taking private nail lessons at Marie Nails, I left my job and a week later I'd done my friend a favor and went to a photoshoot with her. There I met my future mentor and the woman who owns the agency Nailing Hollywood, which represents me now, Jenna Hipp. I introduced myself and she commented on my nails. She eventually cornered me in the middle of the day and told me about her agency and said I'd be a perfect fit. A week later I was doing Jennifer Lawrence's nails."
Where and when did the crystals come in?
"While I was at nail school, I was also enrolled in crystal healing school to get my certification. After Nailing Hollywood began representing me, I wondered how I could incorporate crystals into my sessions. I decided I could customize appointments based on a client's energy and chakras. So ahead of the appointment, I send a list of questions to the client and based on their responses I can sort of get an idea of where their energetic needs are falling. From there I customize all the sprays and oils I use during their treatments with essential oils and crystals. It's a relaxing way to absorb the energy, but it's not the center of attention during the session. It just helps set the mood. For example, I recently had an appointment with Selma Blair and we wanted to focus on vitality and strength, so we put some crystals into the products and the foot bath."
You put crystals onto the nails, too. Is that what you did with Julia?
"Julia actually saw me just before she was flying to Toronto for the film festival. Since she was going to be traveling, we wanted to keep her grounded, so we used garnet, some amethyst to turn any negativity into positivity, and clear quartz to amplify all that energy. Here's the thing, with anything that has to do with crystals, it's really about what you believe in. If you believe crystals do have power and you set an intention, it will help."
How did this turn into a product line?
"Clients began to ask me where they could buy some of the elixirs I'd make and I figured why not actually make products that work for a multitude of issues and everyone can have access to.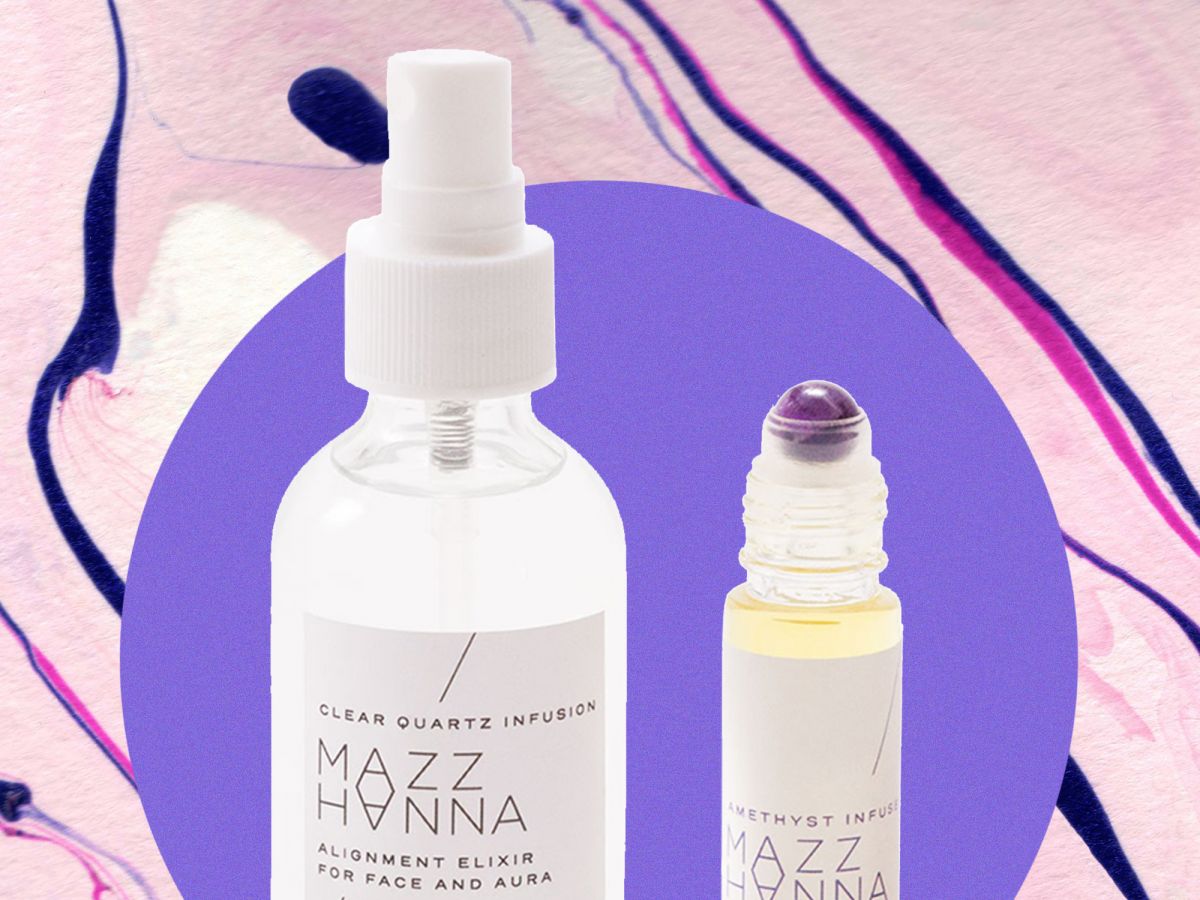 "I suffer from dry cuticles and skin picking, so I was already making
the cuticle oil
from a coconut oil base to help. I then learned that geranium essential oil is great for nail growth, lavender is a natural healer and an antiseptic, and amethyst is known for breaking bad habits. I started fiddling around even more and found that jojoba and hempseed oil are the best options for keeping something clean and moisturized. I put that all together and got the finished cuticle oil I finally can sell to people.
"The alignment elixir is just nice to spray into the air, on your face, or your hair. It even works as a cleanser for your own crystals. I infused it with clear quartz because they're cleansing and enhance the power of the lavender essential oils inside."
Any final words for crystal skeptics?
"I feel like the whole metaphysical world can be really pretentious. Sometimes it makes you feel like either you have to be all in or all out, but it can be more practical than that. I think that, soon, beauty will definitely be a more holistic approach to self care, including the use of crystals."
Click HERE to read more from Refinery29


Loading ...