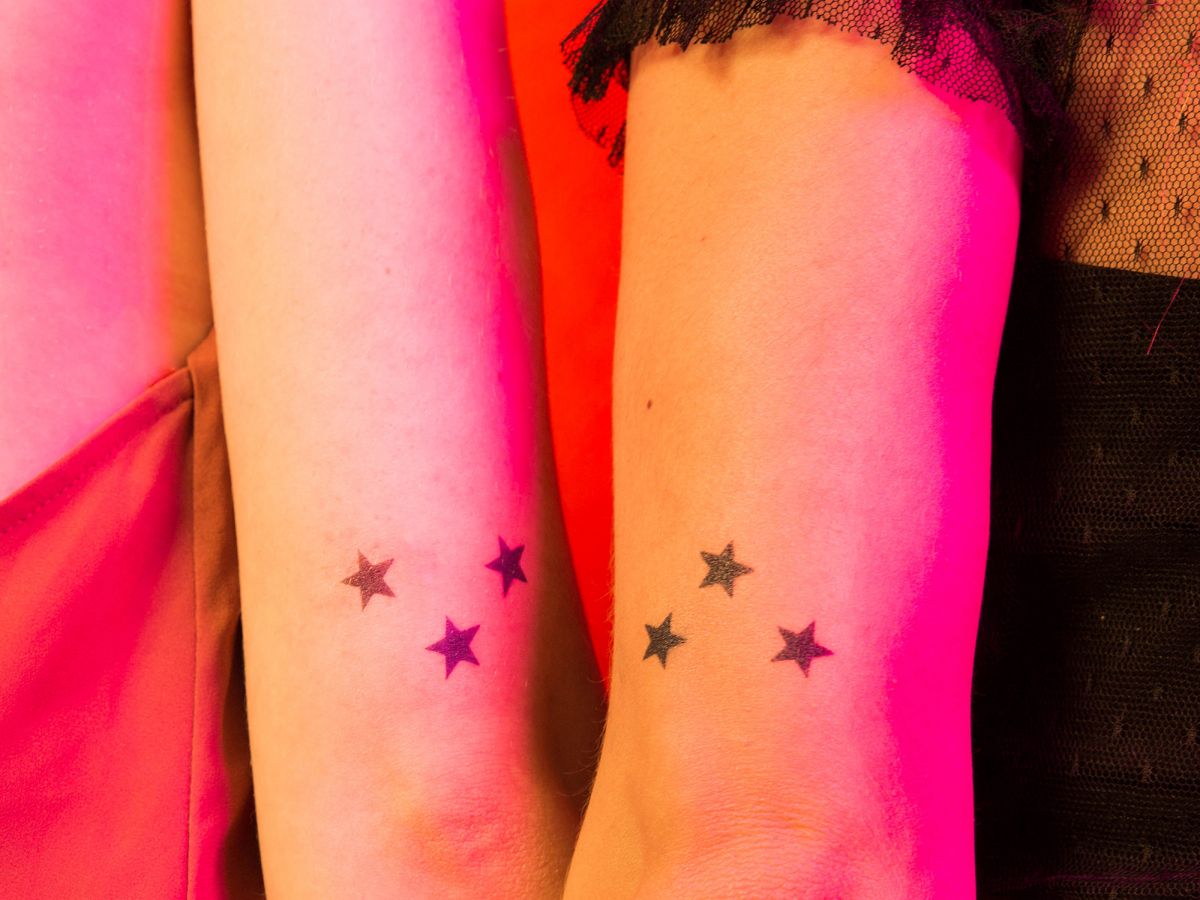 If Channing Tatum's recent comments about the uncanny accuracy of The Pattern app taught us anything, it's that our collective fascination with the cosmos and astrology is at an all-time high. Some may even say the stars have aligned for the latest trend that's taking the astro community by storm. Welcome constellation tattoos.
Constellations tattoos may seem like an unlikely fad, but with exactly 88 known and named constellations in the sky, design options are practically endless. Think: Orion's Belt, Ursa Major, Cassiopeia… you get the picture. Although it's easy to assume that it's the horoscope-obsessed who are primarily embracing this new trend, the designs are just as fitting for those of us who can't even read a birth chart — let alone know what it is.
Ready to see stars? Ahead, 10 constellation tattoos everyone can love.
The upper arm is prime real estate for a vertical constellation tattoo. Just think of how cool it'll look peeking out of the sleeve of your t-shirt.
Who knew a constellation tattoo could look so good among a cluster of freckles?
Pisces, take note: We can't think of a better birthday present to oneself than a zodiac tattoo.
Rainbows may not exist in outer space, but they sure could in your tattoos. Consider adding some color to your constellation to really make these tiny tattoos stand out.
These dainty dots look especially good artfully-placed around the shoulder and collarbone.
New York tattoo artist Wicky Nicky proves that even the most delicate artwork looks good on the ankle.
Know a Taurus who might be interested in a meaningful tat? This forearm design of the sign's constellation is perfect.
Who says your starry tattoo can't include other celestial bodies. This design by Milan-based artist Jakub Nowicz is topped off with a tiny moon — and it looks so good.
Just in case you're stumped on your next sister tattoo.
Your constellation tattoo doesn't just have to coordinate with your sign, especially when you have nearly 100 different arrangements to choose form. Our proof: This Pegasus design created by artist Kate Sv.
Click HERE to read more from Refinery29


Loading ...