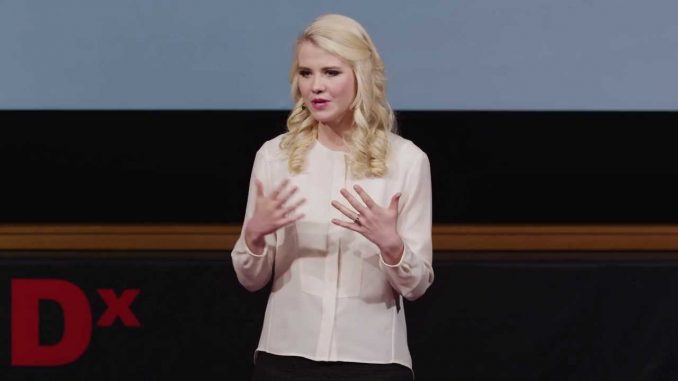 This article was last updated on April 16, 2022
Canada:

Oye! Times readers Get FREE $30 to spend on Amazon, Walmart…
USA:

Oye! Times readers Get FREE $30 to spend on Amazon, Walmart…

SALT LAKE CITY, UT – MAY 25: Elizabeth Smart (L) and her father Ed Smart (R) walk away from federal court after the sentencing of Elizabeths kidnapper Brian David Mitchell May 25, 2011 in Salt Lake City, Utah. Mitchell was sentenced to life for the kidnapping of Elizabeth Smart in 2002. (Photo by George Frey/Getty Images)
Nearly two decades after his daughter, Elizabeth Smart, escaped the kidnappers who held her for nine months, Ed Smart is having another emotional and very public experience — coming out as gay. This weekend, he spoke about his journey at a conference in Lehi, Utah, calling the experience the "second miracle" of his life, the first being his daughter's safe return.
His comments were an important statement on religion and sexuality, but he raised some eyebrows when he went on to compare his experience to his daughter's trauma. During the conference, Smart choked back tears often, showing just how emotional it is for him to talk about. "In my situation, I felt like being gay was something that was not acceptable. It was something that I didn't want," Smart said of his late-in-life experience with accepting his sexuality.
"I thought Elizabeth's ordeal was very difficult," Smart stated. "But this was more difficult, because it not only affected Elizabeth but it affected my entire family."
The "ordeal" Smart refers to here was 14-year-old Elizabeth's abduction from her home in Salt Lake City in 2002. During the nine months that she was abducted, she was raped and drugged daily by the people who kidnapped her, Brian David Mitchell and Wanda Barzee. Her family was naturally devastated, and she and her parents have spent the last 17 years recovering from the horrifying experience. In a TEDx talk in 2014, Elizabeth shared her story.
Now, as her father comes to terms with his own experience during and after her abduction, his comparison seems to, for lack of a better phrase, miss the mark in sharing his narrative.
Smart's feelings about the difficulty of going against a strong religious background to find a true identity for himself are no-doubt valid. But, in this particular instance, he seems to co-opt Elizabeth's abduction and repeated rape for the purpose of talking about how his struggles are "worse" than her trauma — a trauma that Ed Smart never experienced. In doing this, he insinuates that these experiences can even be compared to begin with, and that there's a ranking system for difficult life events.
Perhaps what he meant to say was that coming out was more difficult for him than when he experienced the pain of his daughter's abduction, but that isn't what he said. In a powerful Twitter thread, human rights attorney Kate Kelly explained, "If coming out as gay is worse than having your daughter kidnapped — it shows how little Mormon men think of women & how horrific they think gay people are … even if *they themselves* are gay."
Getting his daughter back was a miracle to Smart — a word that he doesn't take lightly as a man who has been deeply religious most of his life. And, needless to say that coming out for anyone is not an easy experience — he recently filed for divorce and left the Church of Jesus Christ of Letter-day Saints at 64-years-old. Smart's decision was all-the-more challenging considering it went against his Mormon faith.
"I didn't want my children, because of my situation, to change what they believed," he said about how he grappled between choosing his sexuality or faith. Smart came out in August through a Facebook message to friends and loved ones that ended up going viral, but this is his first public discourse about sexuality.
Still, it's deeply important for there to be representation for public people who choose to come out, even if it's later in life — there are not many examples of it to begin with. But in deciding to compare coming out with what his daughter experienced, he creates a ranking system, insinuating that one is ultimately worse than the other. In doing this, his remarks come across as disingenuous and abusive of his daughter's trauma, saying that his pain is somehow more painful than hers. And pain is not a ranking system we want to create — ever.
Click HERE to read more.

You can publish this article on your website as long as you provide a link back to this page.
You can publish this article on your website as long as you provide a link back to this page.