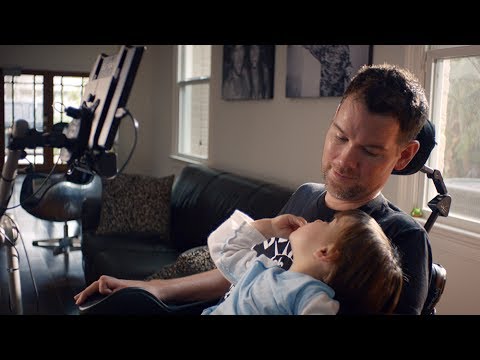 You can publish this article on your website as long as you provide a link back to this page.
This article was last updated on May 20, 2022

Microsoft accessibility features help Steve Gleason who has ALS
Steve Gleason signed with the New Orleans Saints of the NFL and played 8 seasons.
After he retired, he revealed in 2011 he has Lou Gehrig's Disease, or Amyotrophic lateral sclerosis (ALS).
The video is a Microsoft ad but it soft pedals the pitch to show how technology can help people living without disabilities.
As a person living with disabilities I know that without gear my life would be a lot worse, if not hopeless. Assistive devices are a part of our lives.
Follow me on Twitter at @sdpate or on Facebook at NJN Network and OyeTimes.
By Stephen Pate, NJN Network