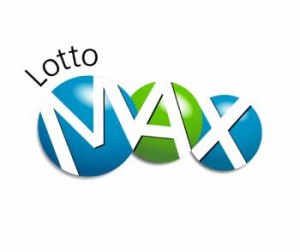 This article was last updated on April 16, 2022
Canada:

Oye! Times readers Get FREE $30 to spend on Amazon, Walmart…
USA:

Oye! Times readers Get FREE $30 to spend on Amazon, Walmart…

Friday's winning numbers are as follows:
04 06 13 19 26 29 47 with a bonus number of 43
Encore was listed as: 1907782
BUT there is no winner the thirty million! The site is already advertising next week's grand prize being pushed up to $43 million.
Hmmm, according to the stats on the site, your chance of winning the Lotto Max is one in 28 million while the 6/49 is one in 14 million. Really? I had no idea that I had such a better chance of travelling to Tahiti thanks to the 6/49 as opposed to the Max. Gee if I've got a fat chance of getting the Max, that means I've got half a fat chance of getting the 6/49. I feel so much luckier now. Ha!
Saturday, February 12, 2011- 6/49: $30 million
How to pick numbers for the lottery
The Internet has got all sorts of schemes "guaranteed" to assure you the winning a ticket. Click here for a Google search.
The web site How To Do Things reveals that using family birthdays is the most meaningful. Of course they do mention in passing that lotteries just happen to come down to chance. I didn't find the word "fat" on the page used as a prefix to the word chance but I feel certain the author of the article may have had it in mind as he wrote his tongue-in-cheek recommendations for selecting numbers.
But why use meaningful family birthdays when we can get scientific? The Delta Lotto System purports to reveal great mystical secrets in selecting numbers which can be further enhanced by the purchase of a DVD for $14.95. You may not win the lottery but I can guarantee you that somebody somewhere is getting wealthier fourteen dollars and ninety-five cents at a time.
Okay, here's a video on a "method". This reminds me of those real estates ads where the author says he got a method of making us all rich buying property. Of course his part of the scheme is that he's going to get rich getting us to buy his book. Ha!
http://www.youtube.com/watch?v=zY-BJnBnkHI
Final Word
One word? The "final" word? If you want to play, ya gotta pay. The final word is: buy as in buy a ticket. See you at the ticket counter when we scan our tickets to verify our win!
All the latest winning numbers
You can visit the Lotto web site and check out all the latest winning numbers including Poker, 49, Lottario, Keno, Pick 4, Pick 3 and Payday. Of course, all the Encore numbers can be found there as well.
Click HERE to read more from William Belle.
Article viewed at: Oye! Times at www.oyetimes.com
You can publish this article on your website as long as you provide a link back to this page.